Elk Grove PAL Dukes: Welcome
EG PAL DUKES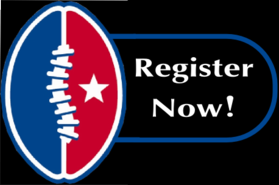 CLICK HERE TO REGISTER FOR THE 2013 DUKES FOOTBALL/CHEER SEASON!
---
---
TO BE THE BEST, YOU HAVE TO PLAY THE BEST! THE DUKES ARE THE ONLY ELK GROVE TEAM THAT PARTICIPATES IN THE LARGEST AND MOST COMPETITIVE YOUTH FOOTBALL LEAGUE IN NORTHERN CALIFORNIA: AYF NORCAL. FEATURING MOST OF THE NORTHERN STATE'S BEST PROGRAMS, NORCAL IS FILLED WITH THE LEVEL OF COMPETITION REQUIRED TO TEACH AND PREPARE YOUTH PLAYERS FOR THE NEXT LEVEL OF FOOTBALL. IF THEY CAN PLAY HERE, THEY CAN PLAY ANYWHERE!
AND EVERY YEAR, THE DUKES SET THIER SIGHTS ON THE AYF NATIONAL CHAMPIONSHIPS IN ORLANDO, FLORIDA. GIVING PLAYERS A ONCE IN A LIFETIME EXPERIENCE AND BRINGING PRIDE AND RECOGNITION TO OUR ELK GROVE COMMUNITY.
To view video press pause on website audio "Peace by Inches" below
Peace by Inches by msaenz
Friday, May 10
2013 DUKES SCHEDULE RELEASED
Dukes 2013 Schedule Released (all dates and times subject to change) (home games underlined):
8/24: Jamboree (hosted by South Sac Vikings)
8/31 @ Vacaville Bengals
9/7 vs Vacaville Bulldogs
9/14 vs Vallejo Jaguars
9/21 @ South Sac Vikings
9/28 @ Sacramento 49ers
10/5 vs Grant Chargers
10/12 vs Sacramento Raiders
10/19 @ Sacramento Hurricanes