Elk Grove Jr Grens: Welcome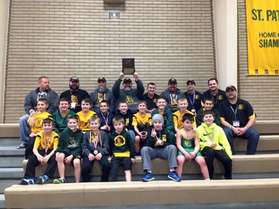 CONTRATULATIONS JR GRENS INTERMEDIATE TEAM REGIONAL CHAMPS!!
WELCOME TO THE ELK GROVE JR GRENS WRESTLING CLUB
UPCOMING TOURNAMETS
BATAVIA PINNERS 1/24/16
NOTRE DAME INVITATIONAL 1/31/16
FUTURE FINALIST
2/6/16
PITBULL WRESTLE OFF
2/7/16
COUGAR CLASSIC
2/14/16
CHECK OUT OUR SPONSOR PAGE!!!!!!
PLEASE EMAIL
FOR INFORMATION.
GO GRENS!!