Elk Grove Jr Grens: Welcome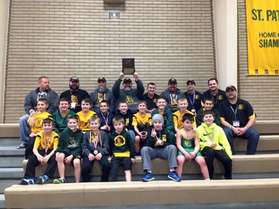 CONTRATULATIONS JR GRENS INTERMEDIATE TEAM REGIONAL CHAMPS!!
WELCOME TO THE ELK GROVE JR GRENS WRESTLING CLUB
PARENT MEETING
TUESDAY NOVEMBER 17TH AT THE BEGINNING OF PRACTICE AROUND 6:45PM
REGISTRATION IS NOW OPEN!!!
CLICK ON THE HANDOUT SECTION. ALL FORMS ARE NEEDED TO COMPLETE REGISTRATION.
CHECK OUT OUR SPONSOR PAGE!!!!!!
PLEASE EMAIL
FOR INFORMATION.
GO GRENS!!