Raise funds with EDUTAINMENT
BE PREPARED ...
DOES YOUR CHURCH, TEAM, CLUB, SCHOOL, OR NON-PROFIT AGENCY
NEED TO RAISE FUNDS ???


DO YOU KNOW OF A GROUP THAT NEEDS TO RAISE FUNDS???

ARE YOU CONCERNED ABOUT GLOBAL WARMING AND PROTECTING THE ENVIRONMENT?


LEARN MORE ABOUT THE SITUATION...
GET A COPY OF THE BOOK:

"IMPLOSION: Gone with the Weather" by M. Miller

www.authorsden.com/melviafmiller


Now you can earn money for your cause by
simply making referrals of sales to WOCF.





AFFORDABLE HEALTH INSURANCE & BENEFITS


AND HERE IS SOMETHING EXCITING---
and VERY PROFITABLE...

IF YOU WOULD LIKE TO LEARN MORE ABOUT
HOW YOU CAN EARN MONEY HELPING OTHERS
TO ACQUIRE AFFORDABLE HEALTH INSURANCE AND
OTHER VALUABLE BENEFITS...

Plans begin at $39.95 per mo.

...CALL THIS RECORDED MESSAGE, FOR A PREVIEW--

1-800-347-7415

THEN CALL US IF YOU WOULD LIKE MORE INFO...

Thanks. Call= (702) 232-9654



ADVERTISE TO MILLIONS
Click here to get info on how to get books,
manuals, and financial resources...and
to publish your own Newsletter...
to buy SPORTS FIRST AID KITS...
to use for your team or for
FUND-RAISERS.

LEARN MORE ABOUT RAISING FUNDS



Click here to get more info on PROMOTING YOUR SERVICES online.






Super Blue Green Algae Bars
Benefit from THE BEST IN HEALTH PRODUCTS...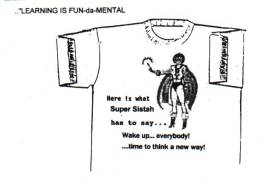 PARTICIPATE IN OUR FUND-RAISERS----



WANT MORE ENERGY?

WANT TO LOSE WEIGHT?

Throughout history, people have relied upon herbs, plants,
oils and other natural (non-drug) plant remedies to treat their
injuries, aches, pains, and illnesses.

Native Americans (Indians)used herbs & plants for medicines.
The ancient Africans also used plants and herbs to treat
their ailments.

Herbs and plants have healing powers because of the fact that
they contain concentrated amounts of organic nutrients---such
as minerals, enzymes and phyto-nutrients.

Our bodies will heal themselves,
---naturally---given the proper CARE, OXYGEN,
NUTRIENTS, SUNSHINE, WATER AND LOVE.

Plus-- you can have more energy and be healthy...

CONTACT US FOR THE BEST IN
* Energy Bars
* Health drinks
* Herbal remedies,

....and much more!

LET US HELP YOU TAKE CARE OF YOUR HEALTH!

BUY AT LOW DISCOUNT PRICES...AND RESELL TO
EARN PROFITS FOR YOUR CLUB, GROUP OR TEAM...

SEND A SELF-ADDRESS STAMPED ENVELOPE TO:

Mother Earth's Pharmacy
c/o M. Price
P.O. Box 31043
Las Vegas, NV 89173-1043

(702) 335-1160

E-mail= getpaid77@hotmail.com



Click here to get details about 'GOJI JUICE'-- & health education.




=====================================================


DO YOU NEED SPORTS EQUIPMENT, GEAR OR TRAINING?



Click here to get more info on SPORTS TRAINING & GEAR online.






LEARN MORE ABOUT STAYING HEALTHY...


Click here to get A FREE REPORT ON "HEALTH & WELLNESS"




=====================================================

Author... speaks on Internet Radio show to
promote the "Edutainment Project" and her books....

To listen to these shows...visit this website:

http://www.PowerTalkFM.com



AUTHOR MELVIA MILLER, fondly known as: the
SOULFUL DR. SEUSS
* creates SUPER SISTAH *
Collection of Edutainment Publications…

She sponsors a fund-raiser using her SUPER SISTAH
character. Teams, groups, schools, and businesses can
imprint their own * success slogan* onto the shirts and
then sell them or use them to PROMOTE their own cause or
projects.

**And she gives away free gift certificates to all clients & participants.

Plus-- as a unique marketing tool for entrepreneurs,
writers, and others...she also sponsors the creation
of a new BOARD GAME...called: SUCCESS-OPOLY-- on which
businesses and groups may place their own ad message,
name a square or be listed in the SPONSORS DIRECTORY.

Creator of effective educational exercises and games---
Author creates interesting way of teaching... She calls
her methodology: EDUTAINMENT-- which is a form of
entertaining education.



Click here to get INFO ON advertising on a Board Game "SUCCESS-OPOLY"





CONTACT US FOR INFO ON HOW YOUR TEAM, GROUP, CHURCH OR BUSINESS
CAN EARN COMMISSIONS BY REFERRING SALES OF THE GAME TO US.



Utilize HEALTH TO HAVE WEALTH


IF YOU WOULD LIKE TO RAISE FUNDS USING THESE
ENERGY BARS, CONTACT US.

Super Blue Green Algae Bars

$35.00/pak of 8 bars

or $6.00 per bar

To purchase in quantity at discount, call: (702) 232-9654

E-MAIL= getpaid77@hotmail.com

***********************************************************

IF YOU WOULD LIKE MORE INFO ON HOW TO RAISE FUNDS...GET A COPY
OF THIS HANDBOOK:


Click here to get this manual and "The Consultant's Handbook"




YOU CAN EARN BOOKS & PRIZES....