East Washington Youth League: Welcome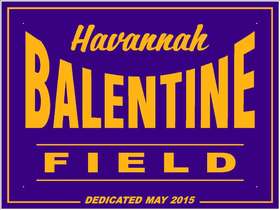 Field 4 was recently dedicated. She will be missed by all.
Wednesday, August 12
THANK YOU FOR VISITING OUR YOUTH LEAGUE WEBSITE.
Thank you for visiting our website. We are a youth baseball and softball league located at 348 West Main Street (P.O. BOX 153) in Pekin, Indiana 47165. We are currently associated with Babe Ruth League, Inc.
Our league strives to provide a positive, safe and fun environment for our children to learn the games of baseball and softball. While teaching the fundementals of the games is very important it is just as important to teach teamwork, fair play, and set good examples of how fans, coaches, and officials should conduct themselves at a youth sporting event.
The East Washington Youth League relies strongly on the generous support and outreach of our local community sponsors to provide an opportunity for our children to participate in a quality youth program. With the support from these sponsors our entire Youth League is able to move forward in a postive direction by providing team uniforms, better equipment for our youth, and also upkeep and maintenance of our ballpark for a cleaner and safer environment for all the community to enjoy. Any individual and/or business that would like to sponsor and help our Youth League continue to move towards a brighter future please contact any of our board of members. On behalf of the East Washington Youth League Board of Directors we greatly appreciate and would like to thank all of our 2015 sponsors generousity and their continued support of our Youth League.
Hope to see ya at the ballpark. Lets "PLAY BALL!"
"Play Ball" echoes across the dusty fields as boys and girls put on their baseball mitts, lace up their cleats and grab a bat. The littlest ball players, some being as young as 4 years old, up to the older teenagers all converge upon the ball fields across Washington County. As the season makes progress league champions will eventually be crowned in both baseball and softball in the end. Although it is awesome to be a part of a champion team, more important is learning about good sportsmanship, making friends with teammates and being able to maintain those friendships with the opposing teams players. For the little ones the lessons come easier. They learn how to hold a bat, maybe for the first time, and they learn after they hit the ball to run to first base, not third. They learn that a little dirt won't hurt them and some outfielders spend most of their time picking grass or even sitting down waiting for some action to come their way. As the players get older, it becomes a social event. The ball field becomes the place where friends can hang out, make up chants to holler out of the dugout (mostly on the softball field), and grab a snack from the concession stand. As they get older they learn more rules, get more competitive, and learn to love the unofficial game of summer. It becomes serious business and some players begin to think about competing in high school and beyond. A few players who got their start at one of the three local ball parks will go on to play in college and many more will go on to play in the intramural leagues, church leagues or community leagues throughout their lifetime. The games of summer could not be a part of our community without tons of volunteers. It takes people behind the scenes organizing the season and those who are willing to put in the time preparing the fields game after game, day after day, week after week. It also takes adults who are willing to coach teams and be a mentor to those young players. Once the games begin, it takes volunteers to attend to the games whether by umpiring or keeping the books. Someone also has to dedicate their time to insuring that snacks are available at the concession stand and be there to sell those wonderful snacks that we all enjoy. "It takes an army to raise a child," and that is not a far-fetched idea especially when raising a child at the ball diamonds.
**CURRENT BOARD POSITIONS AVAILABLE ARE: UMPIRE IN CHIEF & PLAYER AGENT. ANYONE INTERESTED IN ONE OF THESE CURRENT POSITIONS OR ANY OTHER FUTURE POSTITIONS PLEASE CONTACT A CURRENT BOARD MEMBER. THANK YOU**
**MAKE SURE TO SIGNUP FOR OUR NEW RAINOUT LINE TO RECEIVE GAME CANCELATIONS AND OTHER IMPORTANT INFORMATION THROUGH TEXTS. IT'S EASY! JUST TEXT EWYL1 TO 84483.**
EWYL BIRTHDAYS:
NEXT MEETING: T.B.A