East Coast Elite Volleyball Club: Tournament Results
Monday, February 17
Capitol Classic a Great Learning Experience for ECE teams
15s VORTEX had a great weekend overall, and ended up with 3 wins and 4 losses in a tough open division. Vortex coaches felt that Alex Wood,Taryn Alyward, and Lauren Prinn all played very well.
16s CYCLONES struggled through player injuries and illnesses all weekend, coming close to winning in several 3-set matches, but unable to pull through. Maryellyn Musselman led the team in hitting and blocking, and Hannah Laughter led the team in defense. The Cyclones are now 22-8 for the season, and coaches are looking forward to having the full team healthy for future tournaments.
Monday, February 10
ECE Builds Confidence at NVVA
Claire Coupard putting up a strong block for the 16s
15s VORTEX, one of only two 15s teams in the 17U tournament, ended the day 2-2 after besting Washington Juniors Volleyball Club 17s Team in both the pool and playoff games. Taryn Alyward (5 aces, 98% serving, 40 assists) had an outstanding day, with the help of Zoe Kreisel, Emily Chi, and Brooke Fowlkes leading the offense.
16s CYCLONES took gold, once again going undefeated for the tournament. Eleanor Saylor put up strong hitting numbers, with Michelle Tai filling in for libero and Mary Hou driving the offense with outstanding setting. Joyce Zhang and Lisette Garcia stepped in for an injured teammate, and everyone on the team was instrumental in leading the charge to another victory! The Cyclones are now 22-2 for the season.
Monday, January 27
Blizzard Blast at Virginia Beach
Both our 15 and 16 teams traveled to Virginia Beach this weekend where they faced their toughest competition yet.
15s VORTEX had some great highs during the tournament and ended up placing 9th.
16s CYCLONES tied for 3rd after a tough 3-set loss in the semi-final against Richmond Volleyball Club 16 Nationals. This marks the second loss for the CYCLONES this season, bringing their overall record to 18-2.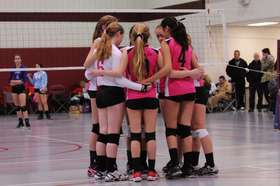 15s Vortex in for the Huddle
Monday, January 20
ECE Has a Great Weekend at Virginia Tech!
15s VORTEX tied for 4th at Virgina Tech's Maroon and Orange Classic over MLK weekend. The team fought hard through a tough schedule. Alex Wood had a great weekend serving and passing and Taylor Fowlkes led the Vortex attack with 26 kills.
16s CYCLONES placed 2nd in the 16s division after a tough 3-match final with River Valley Juniors. Claire Coupard led the team in hitting with a 0.243 hitting percentage and 33 kills, followed by libero Hannah Laughter, who had 19 kills over the weekend and a hitting average of (0.216). Rachel Keffer had a great tournament, with a digging percentage of 0.689 (38 digs, 7 errors), and Michelle Tai consistently kept the ball in play, including during some very criticial times, with her 95% serving rate.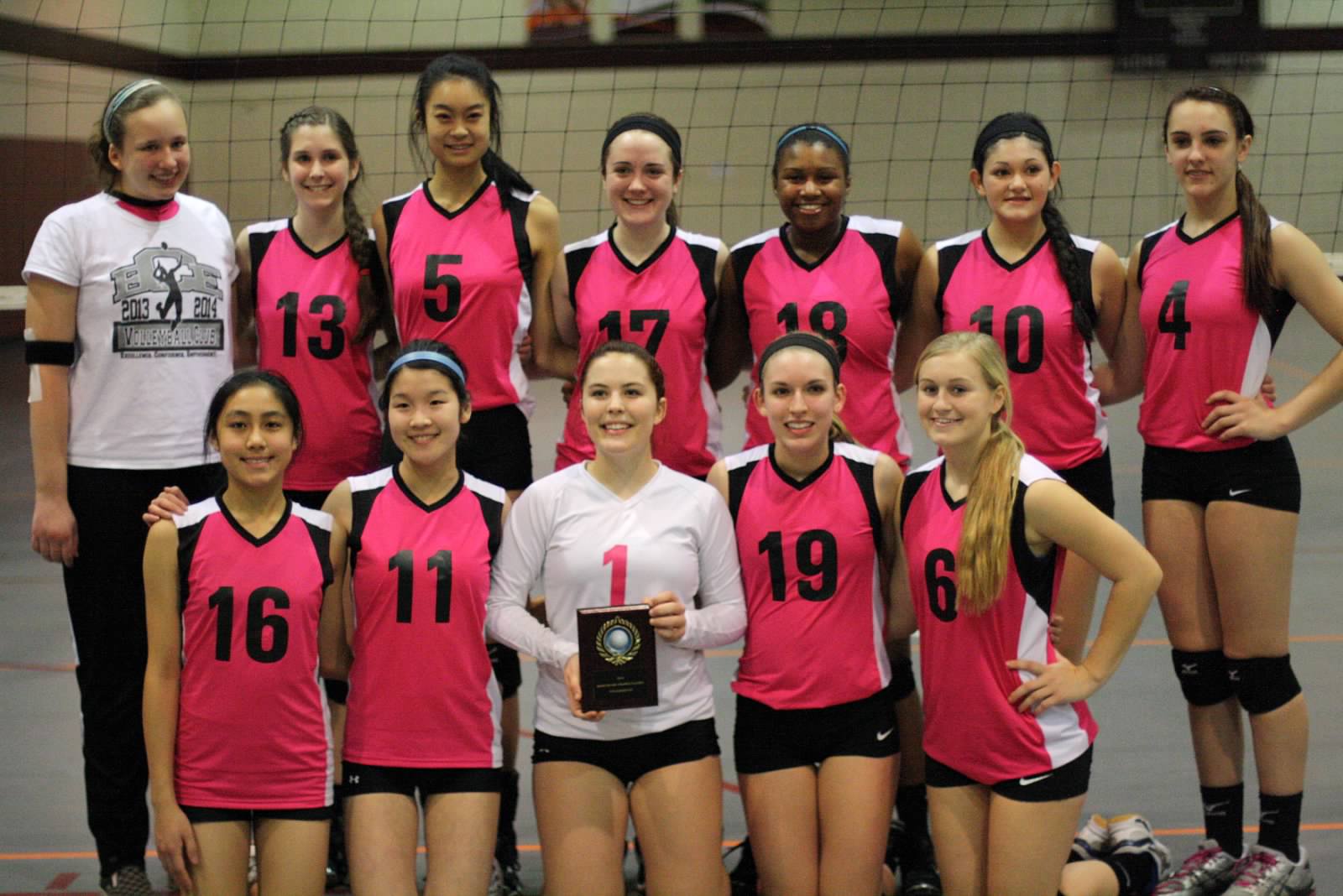 16s Cyclones Place Second at VA Tech
Monday, January 13
ECE 16s Take Gold At NVVA; 15s Make a Strong Showing as Well
Our club's inaugural entry to an AAU tournament at the NVVA facility in Sterling, VA was a great experience for players and coaches, and ECE came out strong!
16s CYCLONES went undefeated on Sunday, besting Coastal Juniors in an exciting Gold match. Outside hitter Emily Halstead led the team in blocks and kills, with a solid hitting average of 0.243. Teammates Claire Coupard, Eleanor Saylor, and Olivia Fortson put up impressive hitting numbers as well. Setter Mary Hou led the team with 45 assists, and libero Hannah Laughter led in defense, averaging over 5 digs per set.
15s VORTEX took on two 16s teams and one 15s team in pool play and put up a strong fight in every match, earning a win in 3 of their 6 sets and narrowly missing the playoffs. Taryn Aylward played very well as a setter, Claire Campbell and Alex Wood solidified the team's passing, and Kara Crawford put up a strong contribution both from her middle hitter position and from the service line.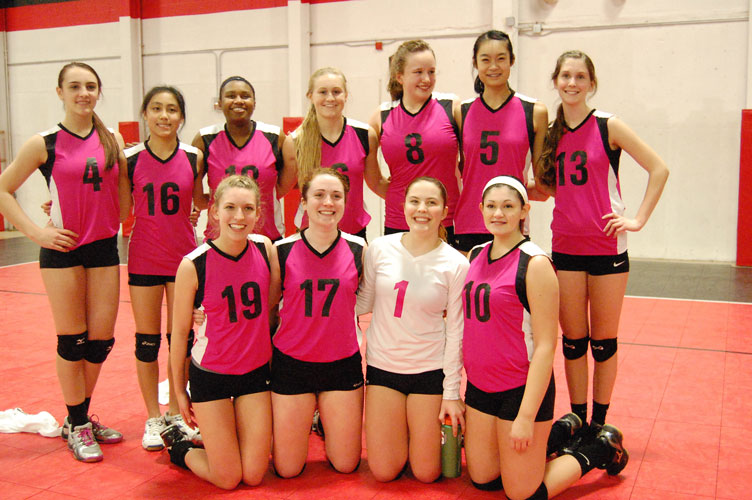 16s Take First Place at NVVA