East Coast Elite Volleyball Club: ECE News
Wednesday, April 16
ECE in Philly Over the Weekend for NEQs
ECE 16-CYCLONES and 15-VORTEX traveled to Philadelphia, PA over the April 12-14 weekend for the
Northeast Volleyball Qualifier
. Players, coaches, and parents had a great time playing against some outstanding volleyball teams and also taking in some of the sights of Philly. Check out
tournament results
for more!
Tuesday, April 1
ECE Partners with AXIS SPORT PERFORMANCE for spring conditioning!
ECE will be participating in fitness training sessions at
AXIS SPORT PERFORMANCE TRAINING
in April and May on Mondays from 8-9. These sessions will be designed to increase our players' vertical jumps, improve side-to-side and forward explosive movement, and focus on injury prevention for the knees, ankles, and shoulders. For more information, contact Coach Rose at eastcoastelitevolleyball@gmail.com.
Thursday, March 20
ECE Clinic Was a Big Hit
Last night, ECE Coaches Joy Zhou and Janice Kruger led a hitting/blocking clinic for ECE players. The coaches used varying drills to help players continue to improve their offensive skills. Next week, ECE will host a passing/defensive clinic for current club players.
Monday, March 17
ECE Teams Play Velocity and NVVA Tournaments Over the Weekend
On Sunday, ECE 15s VORTEX took part in the Velocity Invitational 15s Open in Catonsville, MD.
16s CYCLONES were in Leesburg, VA for the NVVA 16s Ides of March tournament.
Click here for Tournament Results!
Monday, March 3
Open Gyms and Clinics Updates
ECE will be hosting open gyms from 5-7 pm on Mondays, March 10, 17, and 24 at the Gary J. Arthur Community Center in Cooksville. Cost is free for ECE players, $5 for non-ECE players.
ECE plans to host weekly skills clinics in July-August of 2014. Check back frequently for information/updates on the Summer 2014 Clinics page.
Sunday, February 16
ECE Makes Its First Appearance at the Capitol Classic in DC
Our 15s and 16s teams took part in the Capitol Hill Volleyball Classic over the President's Day Weekend. Check out Tournament Results for more!
Monday, February 10
Another Gold For 16s Cyclones
ECE had a strong day at NVVA on Sunday. Check out
tournament results
for more!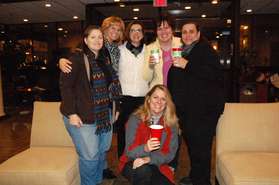 ECE Parents are the Best!
Monday, January 27
It Was Cold at the Beach, But ECE Heated Up the Courts!
Our ECE teams spent the past weekend at Virginia Beach. Check out their
tournament results here
.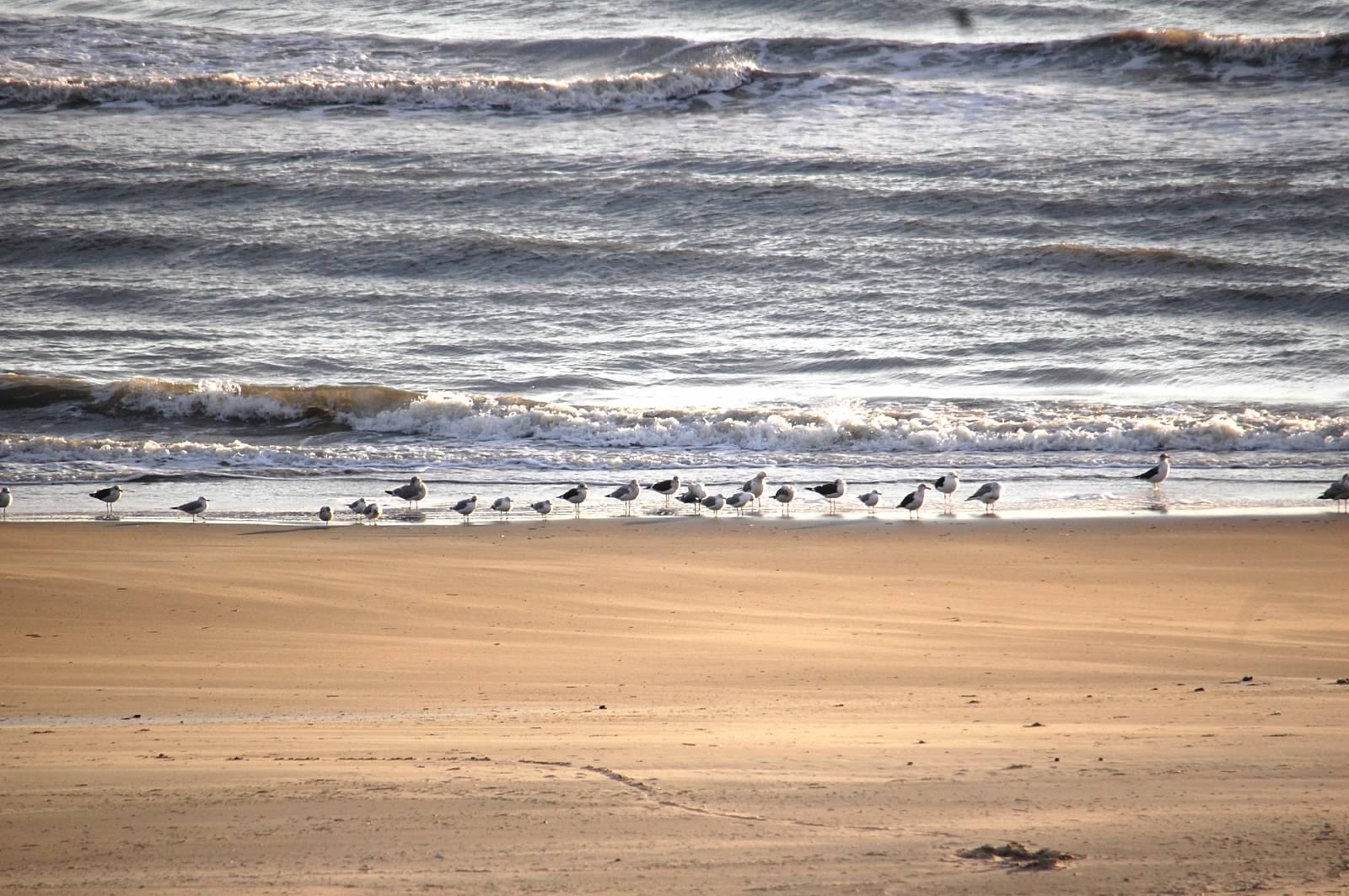 VA Beach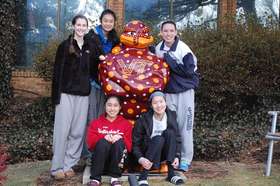 Hokie Pride
Monday, January 20
ECE Has a Great Weekend at Virginia Tech!
Both ECE teams played great at the Maroon and Orange Classic Tournament over the MLK weekend. The 15s team placed 4th in the 15s division, and the 16s team placed 2nd in the 16s division. See
Tournament Results
for more about our weekend!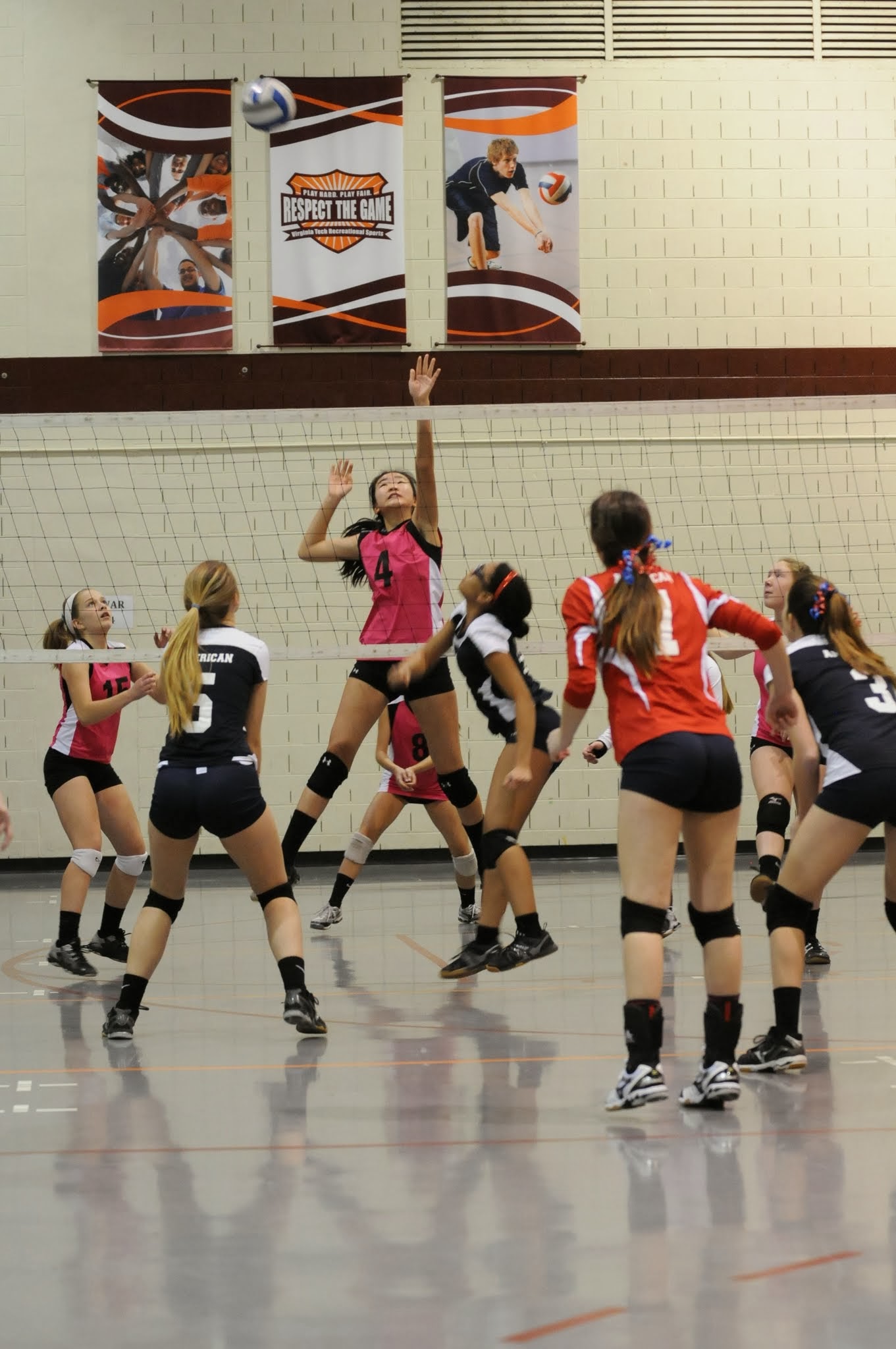 Emily Going Up for the Kill
Monday, January 13
16s Cyclones Win Gold at First Tournament
See our
Tournament Results
for more about our first tournament!
Friday, December 20
ECE Players Recognized in their High School Season
ECE is very proud of two of our 16s players who received recognition for their volleyball skills while playing at their high schools during the 2013 season.
Eleanor Saylor, outside hitter from Oakdale High School, was awarded MVP of the area-wide JV tournament for Frederick and Howard County.
Hannah Laughter, libero from Linganore High School, landed a spot on Frederick County's Second Team for All-Area Honors.
Congratulations girls!
Sunday, December 1
Looking Forward to a Great Inaugural Season!
We are so excited to put together two great groups of players for our 2013-2014 club season. Congratulations to the following players who were selected for our very first teams!
15s Team:
Alex Wood
Bailey Folsom
Brooke Fowlkes
Clare Campbell
Emily Chi
Hailey Kirkendall
Kara Crawford
Lauren Prinn
Margaret Lin
Taryn Aylward
Taylor Fowlkes
Zoe Kreisel
16s Team:
Claire Coupard
Eleanor Saylor
Emily Halstead
Hannah Laughter
Joyce Zhuang
Lisette Garcia
Mary Hou
Maryellyn Musselman
Michelle Tai
Olivia Fortson
Rachel Keffer
Savannah Miller