East Coast DRAMA Fastpitch: Welcome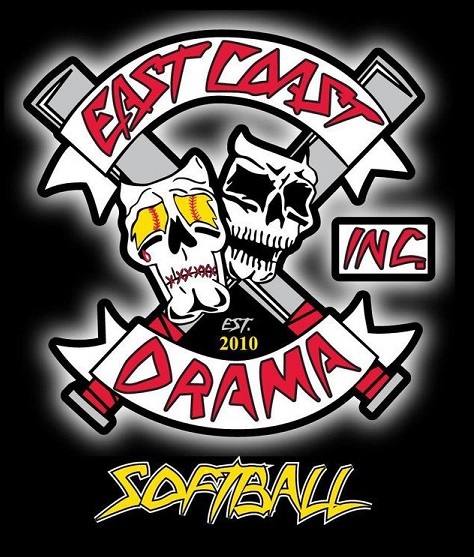 1OU, 12U, 14U, 16U, 18U
Was founded in August of 2010
by
President
Scott Cooper Head Softball Coach
for
DAVIES HS Lincoln, RI.
Scott has produced a winning record over the past 5 years at Davies going 61 - 30. In 2012
(2nd Year as Head Coach)
The DAVIES Lady Patriots went 18 - 2 Ending the Season as the RIIL Division III Season Champions and the RIIL Division III State Champions! This is DAVIES 1st EVER FASTPITCH SOFTBALL CHAMPIONSHIP!
With the Championship Win Davies has earned the right to move up to Division II.
16 Players 2 Coaches = 1 Family
Scott has stepped out of the Shadows from Coaching within 3 other Top Respective RI Travel Softball Organizations (RI Thunder Gold, RI Thunder Blue & Northeast Nightmare / Co Founder) to form his own Vision of Softball called ...................................................
EAST COAST DRAMA
ECD Is based out of Pawtucket, RI. and are the ALL Star Teams for PAWTUCKET GIRLS SOFTBALL LEAGUE also known as P.G.S.L.
ECD Provides an atmosphere where Players will learn the Fundamentals and Knowledge of Fastpitch Softball as well as Discipline, Respect, Leadership, and Sportsmanship.
ECD Practices 12 months out of the Year, Using Private Hitting & Fielding Facilities with 1 on 1 Instruction.
COACHES ON THE ECD Softball STAFF
Have Produced Winning Results In The Following:
RIIL 2012 DIII STATE CHAMPIONS
RIIL 2012 DIII SEASON CO- CHAMPIONS
ASA State Championships RI & MA
ASA State Runner Up RI
ASA Tournament Championships RI, MA & CT
ASA Tournament Runner Up RI, MA & CT
NSA State Championships MA
PONY Tournament Championships RI, MA & CT
PONY Tournament Runner Up RI, MA & CT
Numerous 2nd & 3rd Place ASA & PONY Finishes
2014 DRAMA SOFTBALL COACHES
10U VEGAS
Hank Perry, Dave Drezek, Mike O'Connell, Dexter Patterson, Chris Giusti
12U BLACK
Russ McNulty, Mike Swinamer, Bill Thurley, Rob Kenerson, Joey Parrillo
12U VEGAS
Mike Cooper, Michelle Poulin, Dave Smith, Dave Erti, Paula Therriault
14U BLACK
Sean Reed, Scott Cooper
Looking for Coaches
14U VEGAS
Rob Nosky, Garry Warren (Bishop Feehan HS), Paul Pasquareillo, Brenton ReillyPaul Pasquariello, Brenton Reilly
16U BLACK
Steve Hoard, Pat Lisi, Mike Harnois, Greg Hammick
16U VEGAS
Scott Cooper (Davies HS ), Todd Kent, Dave Bishop, Seen Reed, Dario Alvarez
18U VEGAS
John Braganca, John Haaland, Tom O'loughlin
SOFTBALL Pitching Coach
Dick Ryan
COACH RYAN will Be The Pitching Coach for the DRAMA Organization.
If You are a Pitcher and You want to Join DRAMA,
Yes Coach Ryan could be your Pitching Coach!
ALL DRAMA SOFTBALL COACHES ARE;
https://www.registerasa.com/Account/Login.aspx?ReturnUrl=%2fdefault.aspx
ECD Will be attending
New England Summer Tournaments
with the possibility of a
NATIONAL CHAMPIONSHIP
ECD Will have
SOFTBALL TEAMS
in the following Divisions FOR 2014:
10U, 12U, 14U, 16U,
18U
Players & Coaches Wanted!
Make Your Plans Now!
THE ONLY
IN THIS ORG. IS IN THE NAME!
If You've had enough of the Politics in Youth Sports...........
LOOK NO FURTHER,
YOU JUST FOUND YOUR NEW HOME!!!!!
East Coast Drama
Is EXCLUSIVE To The Following Companies:
181 Charles St * Rochester, NH 03867
Tel. (603) 335-1417 Fax. (603) 332-3089
Ask for Derek Plaisted
Tell him COOP sent ya!
DH HITTING, LLC
70 VINEYARD ST
Pawtucket, RI 02860
401-723-HITS
Mon-Fri 5pm - 9pm
Saturday 8am - 10pm
Sunday 9am - 9pm
Booking Time Slots NOW!
Room #1 Dimensions 75' W X 140' L
Room #2 Dimensions 50' W X 140' L
For more Softball info please contact:
Scott Cooper - President
401-338-1127
For Those About To Rock by AC/DC