East Anaheim Little League: Welcome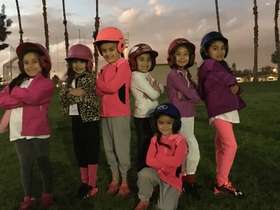 Join the Softball Team!!!
Coach Viramontes working overtime!!
"Like" us above on our

Facebook page

so you can get all the latest updates and info as the season progresses.
Spring season 2017 is here!!
Spring-ball 2017 Late Registration
New Discounted Price!
$80.00
Divisions:
Girls Softball 8U join them!!
T-Ball 4 - 5 year olds
Single "A" 5 - 6 year olds
Double "AA" 7 - 8 year olds
Triple "AAA" 9 - 10 year olds
Majors 11 - 12 year olds
50/70 "Intermediate" 11-13 year olds
Juniors 13 - 14 year olds
Seniors 14 - 16 year olds
Please contact
Adriana Viera @ avieradodgerfan@gmail.com
Cyndi Nava @ juareznava72@yahoo.com
**************************************************************************************
Phone number to find out about fields conditions
714-765-5242
Your child is eligible to play in EALL if he/she lives or goes
to any of the public/Private schools within the leagues boundaries.
Su hijo/a es elegible para jugar en EALL si el/ella vive o asiste a cuaquier escuela publica/Privada dentro de los limites de la liga.
We Love Baseball!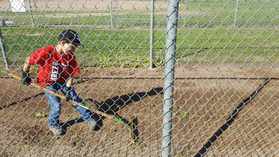 Little Danny doing his part
Wednesday, March 8
East Anaheim Home Run Heros
Dodgers, Michael Gonzalez, 5 HR (2 Grand Slam)

Angels, Jonathan Torres, 1 Inside the park HR
Angels, Gianmarco Maldanado, 1 Inside the park HR
Red Sox, Andrew Gonzalez, 7 HR

Angels, Gilbert Garcia, 1 HR
Dodgers, Angel Robles, 4 HR
Dodgers, Carlos Duran, 2 HR (1 Grand Slam)
Dodgers, Daniel Viramontes, 1 HR
Junior Reds, Aaron Ruiz, 3 HR (1 Grand Slam)
Junior Reds, Joshua Rosales, 1 HR (1 Grand Slam)
Junior Reds, Jojo Perez, 1 HR
Friday, April 14
MLB Jr. Home Run Derby Coming Soon!
East Anaheim LL will be hosting a local MLB Jr. Home Run Derby competition at Juarez Park, 901 S. Sunkist St. Anaheim 92806 at 9am.
This is a FREE event!
Two age groups, 12U born on or after July 18, 2004 and 14U born between July 18, 2002 – July 17, 2004. Please bring a birth certificate for verification.
Please print out this Registration Form and bring it with you. We will have a limited number of forms so it's best to bring your own.
http://mlb.com/documents/9/6/8/210961968/Reg_Form_JrHRD_2017_6lae37r6.pdf
Only one champion from each age group will advance to the Regional Competition on May 21st in Chino Hills, CA
Regional Champions will advance to the National Finals in July and compete for the National Championship during MLB All-Star Week!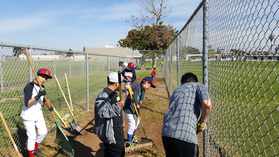 Bullpen will be in top shape after they finish
Kids First Practice!!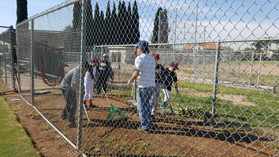 Coach Barraza's crew
Umpire Clinic led by Carslos Austin