Escondido American Little League: Welcome
SPRING SEASON 2015 SIGN-UPS ARE OPEN!
REGISTRATION CLOSES MIDNIGHT, JANUARY 15, 2015
***
IMPORTANT***
Little League International has modified the method for determining a player's league age and, therefore, the division of play for which s(he) is eligible. Parents, BEFORE REGISTERING, please follow this link to determine your child's "league age" for the 2015 season:
http://www.littleleague.org/leagueofficers/Determine_League_Age/League_Age_Calculator.htm
Follow this link for online registration:
http://www.active.com/event_detail.cfm?event_id=2135457
or join us for in-person registration:
January 10th, 10am-noon, Jesmond Dene
January 15th, location & time to be determined
Tryouts are in January, practices start in February and games in March..... the season is almost here!
If you are not currently on our email mailing list and want to stay up to date on all EALL announcements, please send an email request for being added to the distribution list to webmaster@escondidolittleleague.com
---
---
December 13, 2014
Escondido Jaycees 64th Annual Christmas Parade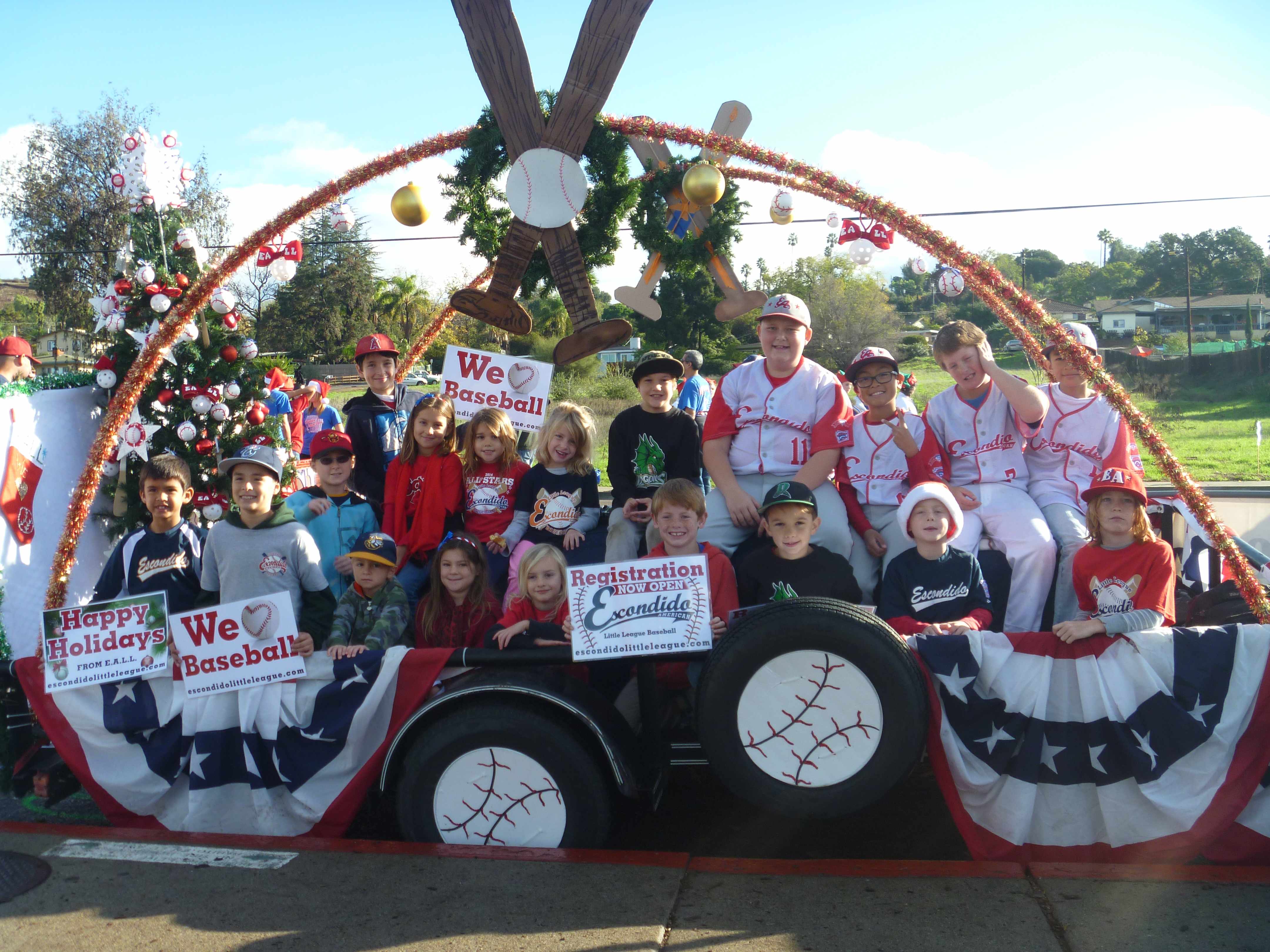 ---
---
GOLDEN EGG OMELET HOUSE
EALL Fundraiser
Dine at Golden Egg Omelet House and mention that you are supporting EALL, and the restaurant will graciously donate 10% of your purchase to the League!
*** No flyer/coupon is required, but you must notify them that you are supporting EALL ****
Golden Egg Omelet House
Address: 316 W Mission Ave Suite 101, Escondido, CA 92025
Phone:(760) 489-6420
Daily Hours: 7am - 2:30pm

---
---
Congratulations EALL Majors Mariners
2014 CITY CHAMPS!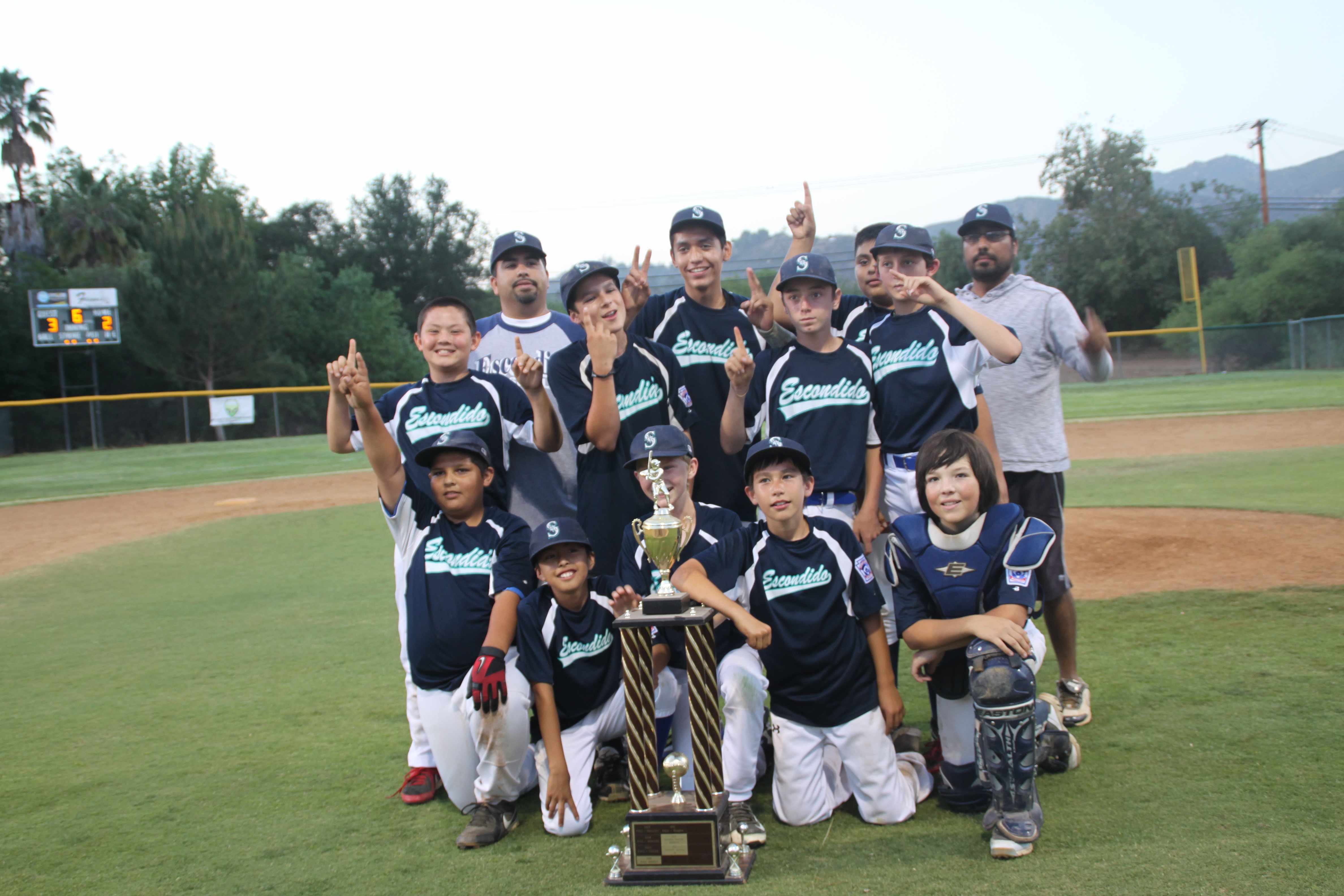 Take Me Out to the Ball Game