Escondido American Little League: Welcome
Thanks to all who attended Hat Night!
It was a great turn out! If you were unable to attend the event, your manager will be contacting you shortly with information about upcoming practices, uniform colors, etc.
---
---
EALL SAVINGS DAYS AT SPORTS AUTHORITY
January 31st, February 1st, February 2nd, February 7th, & February 8th
20% OFF your ENTIRE purchase
with the coupon available here:
https://www.eteamz.com/eall/files/20offSA.pdf
---
---
Thanks to all who contributed to a successful
COUGAR CAMP
---
---
If you are not currently on our email mailing list and want to stay up to date on all EALL announcements, please send an email request for being added to the distribution list to webmaster@escondidolittleleague.com
---
---
Upcoming Events
1/30 Hat Night

1/31 Cougar Camp

2/7 Field Maintenance Day

2/13 Manager and Coaches Clinic

2/21, 10-noon, Managers/Coaches meeting

2/21, noon-2,Team Parent Meeting

2/21, 2-4pm Scorekeeping Clinic

2/28 OPENING DAY

5/2 EALL day at Lake Elsinore Storm
---
---
December 13, 2014
Escondido Jaycees 64th Annual Christmas Parade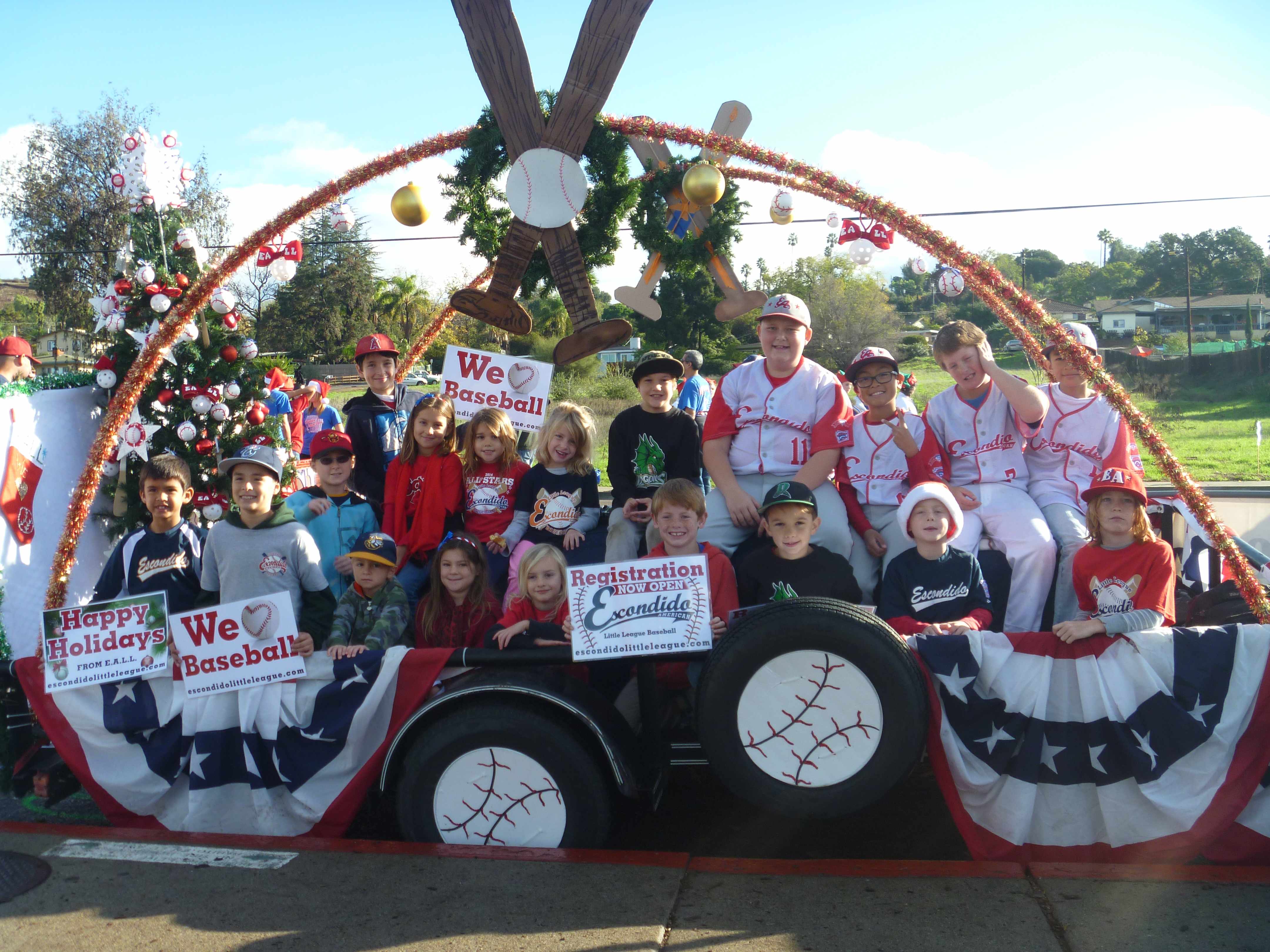 ---
---
SAVE THE DATE!
May 2, 2015 is EALL Day at the Lake Elsinore Storm game.
Please plan to join the fun with your family and friends.
More details to be available soon.
---
---
GOLDEN EGG OMELET HOUSE
EALL Fundraiser
Dine at Golden Egg Omelet House and mention that you are supporting EALL, and the restaurant will graciously donate 10% of your purchase to the League!
*** No flyer/coupon is required, but you must notify them that you are supporting EALL ****
Golden Egg Omelet House
Address: 316 W Mission Ave Suite 101, Escondido, CA 92025
Phone:(760) 489-6420
Daily Hours: 7am - 2:30pm

---
---
Take Me Out to the Ball Game