Escondido American Little League: Welcome
FALL BALL REGISTRATION
IS NOW CLOSED
Managers will be contacting registered players shortly regarding team assignment, practice schedule, etc.
PLAY BALL!
---
---
Mark your calendars.......
Escondido City Council Meeting
September 24, 2014
4:30pm
Come out and show your support of EALL
The City Council will be discussing the proposal for installation of lights on our lower (Double A) field at Jesmond Dene.
There is strength in numbers!! Everyone who is available is encouraged to attend to show our support of EALL, an organization that is making a positive impact in the community.
---
Message from the President.......
On behalf of the EALL Board of Directors and I, we would like to express our sincere gratitude to the players, managers, coaches, volunteers and parents for making our 2014 spring season so memorable! It takes many hours of dedication to ensure our children have a safe place to play the game we all love, without the help of all of you....we could not make it happen!
Closing ceremonies were a huge success with thanks to you all! We hope to see you all come play in the fall, online registration is open; please
Now, the time has come for All-Stars! I encourage each of our families(young, old, current and past), to come out and support the children that have been selected to represent our league, to root and cheer them for them on their travels towards the Little League World Series!
Respectfully yours,
Steve Elkins
---
Congratulations EALL Majors Mariners
2014 CITY CHAMPS!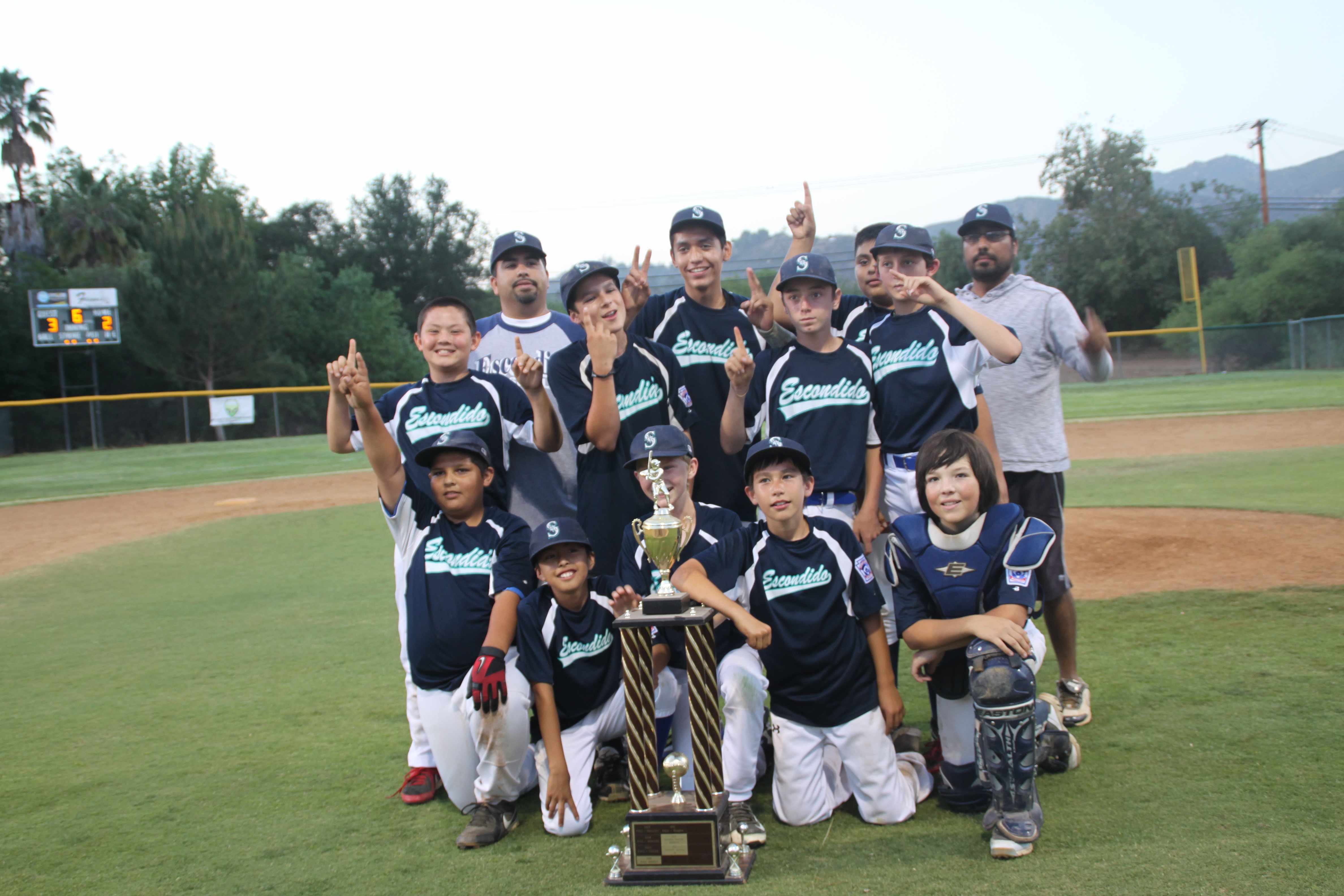 Take Me Out to the Ball Game