Escondido American Little League: Welcome
FALL BALL REGISTRATION
IS OPEN
Please follow the link below to register for the upcoming Fall Ball season.
We are accepting applications from T-Ball-age on up.
This is a great opportunity for our players to hone their skills in an instructional, more relaxed environment to get prepared for next Spring. It's also perfect for players who will be moving up to a higher division to get familiar with any changes in applicable rules, etc.
We look forward to seeing you at the diamond in the Fall!
http://www.active.com/escondido-ca/baseball/baseball-leagues/eall-fall-ball-2014
Registration will close on August 29th.
---
Message from the President.......
On behalf of the EALL Board of Directors and I, we would like to express our sincere gratitude to the players, managers, coaches, volunteers and parents for making our 2014 spring season so memorable! It takes many hours of dedication to ensure our children have a safe place to play the game we all love, without the help of all of you....we could not make it happen!
Closing ceremonies were a huge success with thanks to you all! We hope to see you all come play in the fall, online registration is open; please
Now, the time has come for All-Stars! I encourage each of our families(young, old, current and past), to come out and support the children that have been selected to represent our league, to root and cheer them for them on their travels towards the Little League World Series!
Respectfully yours,
Steve Elkins
---
Congratulations EALL Majors Mariners
2014 CITY CHAMPS!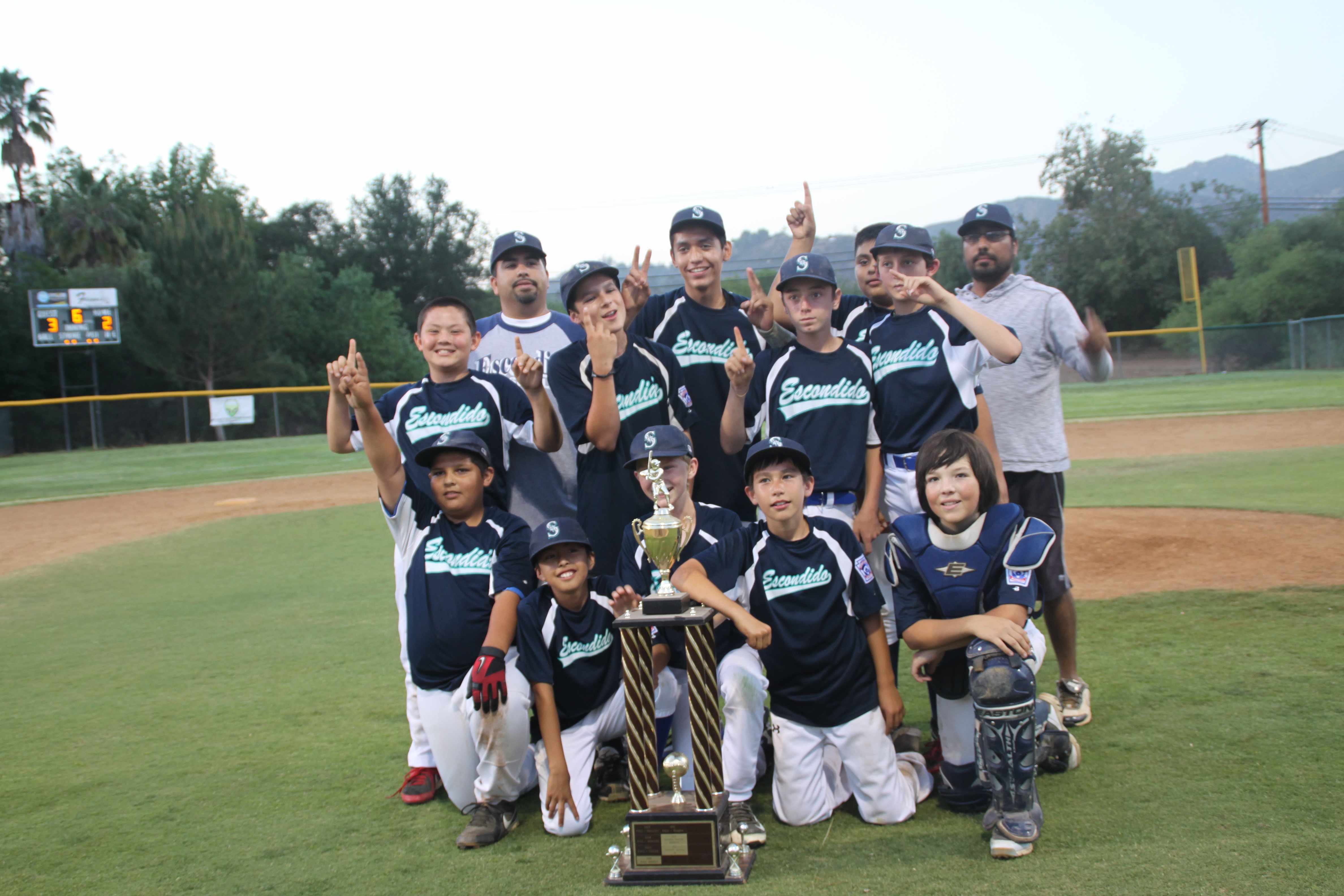 Take Me Out to the Ball Game