Dunbar Area Little League: Welcome
Growing stronger each and every year. Come grow with us.
unbar Area Little League Baseball. Home of the 2014 District 9 Champions and the 2012 Junior Division Pennsylvania State Champions! We offer four divisions. Tee ball, Coach Pitch/Instructional, Minors, and Majors. Sign your kids up for great baseball action and instruction. We welcome all 4-12 year old players from parts of Dunbar, Springfield and North Union Townships in Fayette County Pennsylvania. Play Ball !
===========================
Thanks for a great 2014. Check back in Feb / March to register for the 2015 season!
Little League International approved an amendment to the age guidelines that impact younger players starting in 2015. Read the announcement and use the embedded table to chech your child's league age.
===========================
Dunbar's 2014 District 9 champions were honored as marshals for the Dunbar Days parade on the 27th of September.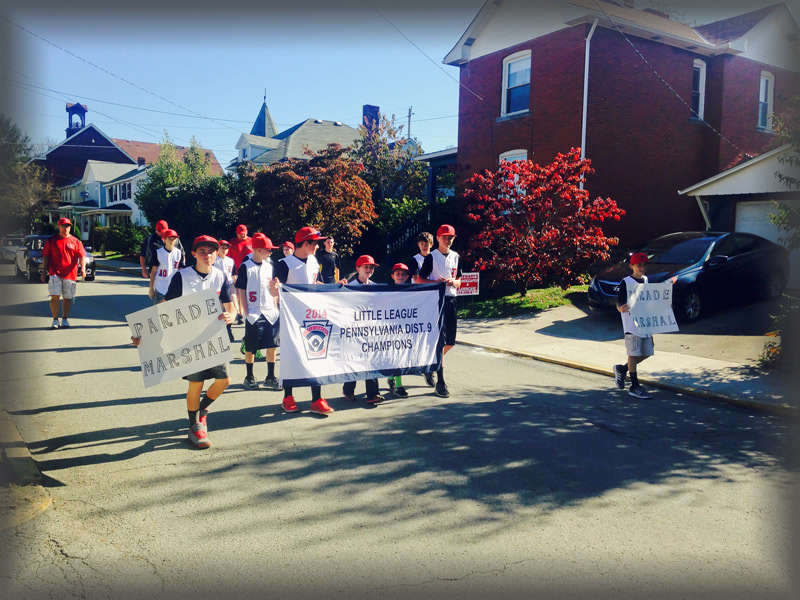 =========================================
DUNBAR WINS the District 9 Little League Championship! and finished second in Section 2 competition. Details can be found on Dunbar's Little League All Star pages.
Contact Us at contactus@dunbarllbaseball.org
Have a question? Need more information? Have a suggestion? We would love to hear from you. you may contact us at
contactus@dunbarllbaseball.org
.