Dunbar Area Little League: Welcome
Growing stronger each and every year. Come grow with us.
unbar Area Little League Baseball. Home of the 2014 District 9 Champions and the 2012 Junior Division Pennsylvania State Champions! We offer four divisions. Tee ball, Coach Pitch/Instructional, Minors, and Majors. Sign your kids up for great baseball action and instruction. We welcome all 4-12 year old players from parts of Dunbar, Springfield and North Union Townships in Fayette County Pennsylvania. Play Ball !
===========================
Dunbar's 2014 District 9 champions were honored as marshals for the Dunbar Days parade on the 27th of September.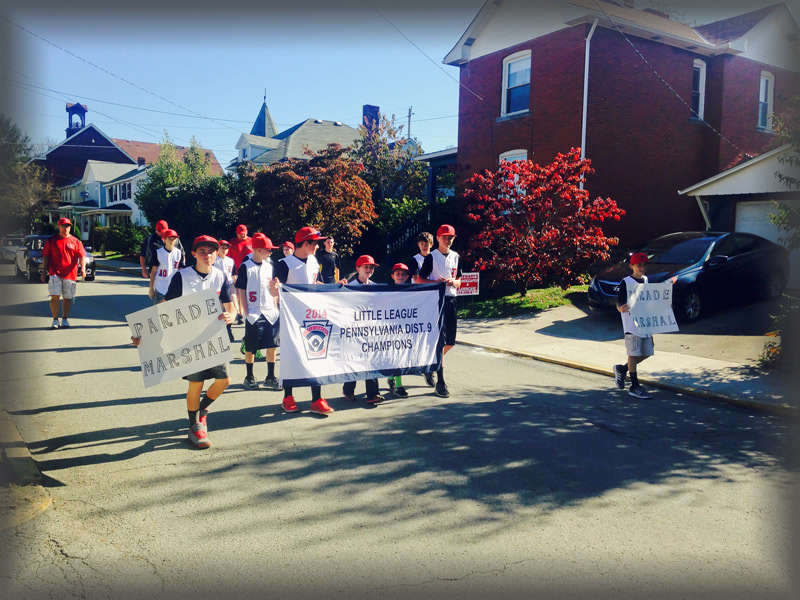 =========================================
DUNBAR WINS the District 9 Little League Championship! and finished second in Section 2 competition. Details can be found on Dunbar's Little League All Star pages.
Contact Us at contactus@dunbarllbaseball.org
Have a question? Need more information? Have a suggestion? We would love to hear from you. you may contact us at
contactus@dunbarllbaseball.org
.