Draganov School of Soccer: Program Philosophy
Coach Draganov's Philosophy
Champion & FA Cup winner - Hong Kong 1998
As a youth and then as an adult playing soccer, I had the opportunity to work with many different coaches. I always strove to learn and gain as much knowledge and experience as I could from each one of them. When I became a professional soccer player, I realized that every player's performance was very much dependent upon their level of motivation and willingness to continually learn and develop skills. And, it became apparent that when players become pleased with their level of achievement and do not strive to learn and improve, they remained at a middle level of skill and competence. In playing and competing with numerous soccer players from around the world, I concluded that one's performance is 90% based on hard work and only 10% on talent. Meaning that if a talented soccer player relies mostly on his/her existing skills, other players who continually work harder at mastering the sport will soon surpass the talented player in their development. All these things I learned, I incorporated into the way I trained and played soccer and later imparted to the players I coached at the professional level.
For my Soccer Camps and Clinics, which are designed for the 'serious' youth player, my primary goal is to convince players to give 100% of themselves in each session, to be motivated for hard work, and to always strive to improve their skills. Additionally, I look to teach the players the following characteristics which I consider key to an individual's success as a player and as a team member:
** Realize that nothing comes easy – and be happy that it doesn't.
** Be positive, be patient, and be loyal – to yourself and your team.
** Treat every practice as if it were a championship game.
** Turn your weaknesses into strengths.
** Be willing to take a chance.
** Learn from your mistakes.
** Never blame a teammate for your mistakes or for a loss.
** Never criticize a teammate.
** Care more about team performance than individual performance.
** Never underestimate or overestimate your opponent.
** Always believe you can win and never give up hope.
** Be a gracious winner, accept losses with dignity, both with class.
** Be grateful for the opportunity to be a player - many would love to be in your shoes.
Stefan Draganov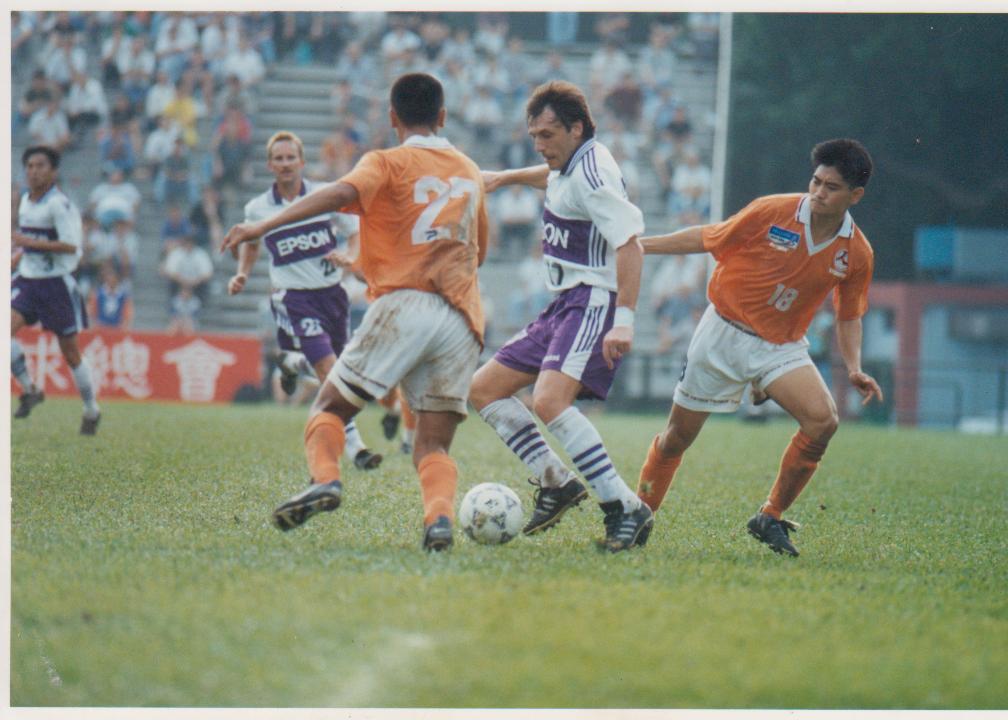 Draganov in action
Click here to go to our registrations page.