Dorchester Pop Warner: Welcome
Saturday, January 10
Welcome to the Official Dorchester County Pop Warner website
___________________________________________________________________________________
Registration for returning players will be February 19th at the Rec. & Parks office, 446 Willis Street, Cambridge, Md., 5 - 730 PM
Request payment be with Check or Money Order
___________________________________________________________________________________
The 2015 registration for Dorchester Vik
ings will take place mid February. To qualify you must have turned in all equipment and uniforms and satisified your 2014 financial responsibilities. You will not be allowed to registered without completing your 2014 obligation.

If you qualify you will receive a letter

with info needed to register. You will be required to pay at least $50.00 of the $125.00 fee per person to get your name on the list. (No Exception) 2 or more family rate is $125.00 plus the $50.00 Raffle purchase per person.
Please contact
Debbie Marshall 410-228-5578
Wylie Gray Sr 410-228-5578
With any questions concerning the Registration process
___________________________________________________________________________________________
2015 Bayside Football Schedule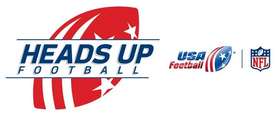 Proud Partners With
Tuesday, September 14
Bayside Standings Link
Bayside Standing Link
http://www.eteamz.com/baysidepopwarner/
Sunday, June 22
2014 Bayside Schedule
2014 Bayside Schedule
Date Visitor Home Bye
---
Aug. 23rd

Kent

Talbot

Dorchester
PeeWee Dorchester @ Talbot 4pm
Caroline S. Caroline
UNL Kent @ S. Caroline 5pm
---
Aug. 30th Talbot Caroline S. Caroline
Dorchester Kent
Dorchester PeeWee do not play
---
Sept. 6th

Caroline

Dorchester

Kent
UNL Kent @ Dorchester 4 pm
S. Caroline Talbot
---
Sept. 13th

Dorchester

S. Caroline

Talbot
Kent Caroline
PeeWee Talbot @ Caroline 4 pm
---
Sept. 20th

S. Caroline

Kent

Caroline
Talbot Dorchester
---
Sept. 27th

Talbot

Kent

Dorchester
UNL Dorchester @ Kent 4 pm
S. Caroline Caroline
---
Oct. 4th

Caroline

Talbot

S. Caroline
Kent Dorchester
PeeWee S. Caroline @ Dorchester 4pm (Note PeeWee time chnge)
---
Oct. 12th*

Dorchester

Caroline

Kent
Sunday Talbot S. Caroline
UNL Dorchester @ S. Caroline 5pm (Note UNL time chnge/Location)
---
Oct. 18th S. Caroline Dorchester Talbot
Caroline Kent
---
Oct 25th Kent S. Caroline Caroline
PeeWee Caroline @ S. Caroline 5pm
Dorchester Talbot
---
Nov. 1st 4 1
Playoffs 3 2
---
Nov. 8th -Bayside Championship