DMV Elite Basketball: DMV News
Tuesday, July 15
Congrats to 5th Black winning 1st two games at Nationals
The DMV Elite's 5th Grade Black Team is participating in AAU D1 Nationals. They win their first two pool games. Good luck on remaining games...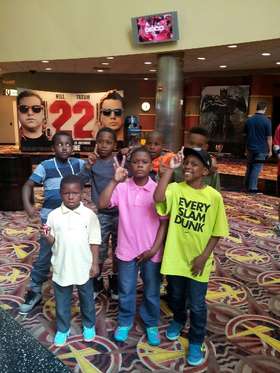 3rd Grade Team @ Movies
Sunday, May 11
Third Graders win Baller's Mom Tournament
Congratulations to the DMV Elite's third grade team for winning the Baller's Mom - Mother's Day tournament. The team celebrated at the movies this weekend! Congratulations!
Sunday, April 13
DMV Elite 5th Grade Wins Under Armour Southern Open Tournament
5th Grade UA Southern Champions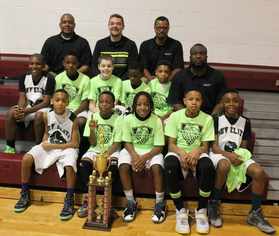 2nd Place Silver Bracket @ MIT
Tuesday, March 4
DMV Elite 5th Grade Wins at MIT
The DMV Elite 5th Grade team wins 2nd Place in the Silver Bracket at the Maryland Invitational Tournament.
Tuesday, February 4
DMV Wins H.E.A.L. Winter Tournament
DMV's 3rd and 5th grade teams win the H.E.A.L. Winter League! Way to go boys!
Monday, February 3
Upcoming Tournaments:
The 5th grade team has the following upcoming tournaments:
April 25-27, 2014: Lebron James Tournament, Akron, Ohio
June 13 - 15, 2014: Maryland Invitational Tournament, DC Mero Metro
July 13 - 19, 2014: AAU Nationals, Cocoa Beach, Florida
Regionals Tournament: TBD
Tuesday, February 4
DMW 4th Grade Team Highlight Video (click here)
AAU D2 Nationals - 4th grade (2013)
DMV 4th Grade team wins 4th Place at the AAU D2 National Championship.
Saturday, April 12
Under Armor Southern Tournament