DMV Elite Basketball Organization Inc.: Welcome
ABOUT US:
DMV Elite Basketball Organization Inc., was founded by Michael and Lisa Aiken. Our goal is to provide student/athletes with proper training, conditioning, and fundamental skills to play basketball at a high competitive level. We believe that kids can be developed into great players with the proper training, coaching, and a positive attitude towards learning this great game. We would like to thank everyone for their support in advance as we take this journey.
Our club is a member of the Amateur Athletic Union (AAU) organization. Practices are held at 4600 Livingston Road SE Washington, D.C. 20032. For more information, please contact Coach Mike Aiken on (240) 882- 9851.
If you are interested in playing basketball or coaching please contact Athletic Director Greg Webb for details at 202-423-4053, Courtney Pullen at 301-312-3483, or Coach Mike Aiken-240-882-9851.
Follow us:
Facebook: facebook.com/DMVEliteBasketball
Twitter: @DMVEliteBball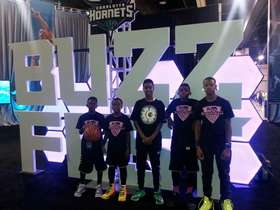 DMV Elite at Buzz Fest
Monday, October 27
DMV attending BuzzFest
DMV ELite is participating in Buzz Fest in Charlotte, N.C. It is the season opening for the Charlotte Hornets NBA Team.
Tuesday, July 15
Congrats to 5th Black winning 1st two games at Nationals
The DMV Elite's 5th Grade Black Team is participating in AAU D1 Nationals. They win their first two pool games. Good luck on remaining games...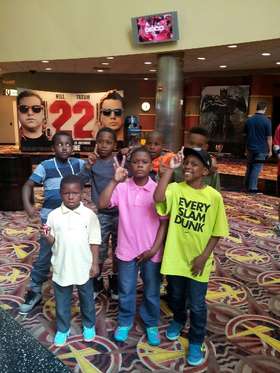 3rd Grade Team @ Movies
Sunday, May 11
Third Graders win Baller's Mom Tournament
Congratulations to the DMV Elite's third grade team for winning the Baller's Mom - Mother's Day tournament. The team celebrated at the movies this weekend! Congratulations!
Sunday, April 13
DMV Elite 5th Grade Wins Under Armour Southern Open Tournament
5th Grade UA Southern Champions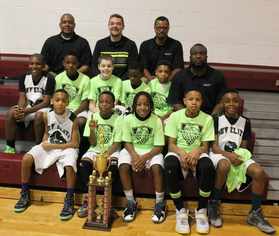 2nd Place Silver Bracket @ MIT
Tuesday, March 4
DMV Elite 5th Grade Wins at MIT
The DMV Elite 5th Grade team wins 2nd Place in the Silver Bracket at the Maryland Invitational Tournament.
Saturday, April 12
Under Armor Southern Tournament