Dance Connection, Home of the Diamond Ridge Cloggers: Welcome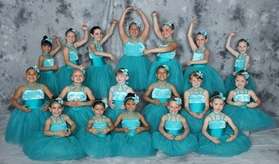 Our Beautiful Ballerinas
Monday, November 4
Welcome to Dance Connection, Home of the Diamond Ridge Cloggers!
Creating an environment to learn, experience, and share the joy of dance.

WELCOME!!

We are.............Everything Dance!!

Outstanding classes in Ballet, Tap, Jazz, Hip Hop, Clogging, Dance Team, Musical Theater, Lyrical Jazz, and Contemporary Dance!

Serving Southeastern Washington and Oregon since 1994

AGES 2-ADULT

Dance Workout is starting November 7 at 7 pm. Parents and adults come for a fun move and groove session each week. $5 each class or $20 for 5 sessions.

OFFICE HOURS are Monday-Wednesday 5:00-7:00 PM. Students must be pre-registered prior to attending class. Register during office hours or call Miss Nancy at 947-8761 to make an appointment

Time to give away CUPIG from Hallmark! We finally reached 200 likes on our facebook! Who will be the lucky winner?? Check us out on facebook to find out - Kennewick Dance Connection.

The 2013 Competition Team swept awards at Dance Magic Nationals with high scores and 3 of 5 Judges Awards, and Miss Aurora was selected as Choreographer of the Year! Our Contemporary routine earned Third Overall Highscore (out of over 40 routines!) & First Highscore Group. Danielle Gore's Solo was Fifth Overall Highscore, Disco Jazz Trio was First Highscore Trio.  Judges Awards went to Katie Struwe - 'Express Yourself' for Showmanship, Alexis Rice - 'Fab Feet' for her tendu' and turnout (she's only 8!) and Taylor Bailey - 'Razzle Dazzle' for Costume and Showmanship. Join us at one of our performances to check out their incredible routines. See the web calendar for our performance schedule. Way to go team!

Our Show Team has been very busy entertaining the Tri-Cities and surrounding communities. They are having a great time! Check out pics of some of their shows in our 'Albums' section or on Facebook, and join us at the next one. See the schedule on our web calendar.

We accept credit card and Online/Paypal Payments.

Please note that a 5% processing fee is required for credit card payments.

See the PayPal buttons in 'Links and Payments' for Online Payments. Registration and the first installment need to be paid by cash or check at the studio during registration hours.

We're located at 2523 W. Kennewick Ave, Kennewick, WA 99332. We're at the intersection of Vista Way and Kennewick Ave. across the street from My FroYo. We're 15 minutes from just about anywhere in the Tri-Cities! We look forward to dancing with you!

Contact us at 628-9998 or 947-8761 with any questions.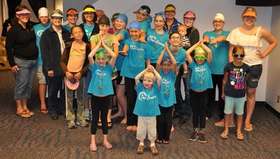 Fun at Nationals Our Seaside Swim Team