Delaware Storm 18u Fast Pitch Softball Home Site
Welcome to the 2013-2014 Delaware Storm 18u website. Our team is made up of talented young ladies from Maryland, Delaware, and Virginia. If you are in search of player profiles, please reference the Roster link on the leftside tool bar.
Check out our other softball teams at
www.eteamz.com/delawarestormtravelteams
DELAWARE STORM 18U WANTS YOU!!
If your a young hardworking softball player and your looking for a team that takes the sport seriously and not just part time.
-A team that is dedicated to each other on and off the field.
-A team that while others are resting...we are getting stronger with their own conditioning coach.
-A team with ex -college players as their assistant coaches that are as dedicated as the players.
- A team that travels to the college coaches and appears in good quality college exposure tournaments.
-A team that the head coach doesn't have a child on the team...nor do the assistants .
-- A TEAM THAT WILL HELP YOU DO YOUR COLLEGE VIDEO AND HELP YOU STEP BY STEP WITH THE COLLEGE RECRUITING PROCCESS.

CALL THE COACHES AT THE SCHOOLS YOUR INTERESTED IN...
THEN GIVE THIS TEAM A CALL!!!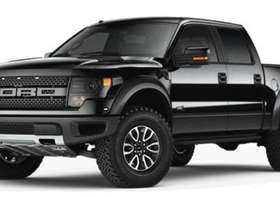 CLICK HERE
Monday, January 16


2013 FORD RAPTOR






2013 FORD RAPTOR PICKUP( this isn't your Dad's old FORD pickup!!!)

This is the vehicle that the MTEF has chosen to raffle this year. Tickets will be available soon. Truck CAN BE SEEN AT PRESTON FORD!!



Sunday, October 7


DE Storm 18U Fall Schedule






6/1-6/2/2013- Sellersville Belles

6/8-6/9- NJ Outlaws

6/13-6/16- Carolina Dynamites

6/22-6/23- USSSA States

6/29-6/30- Cardinals East Coast Fireworks, Rock Hill SC

7/6-7/7- DE Storm Firecracker

7/13-7/14- USSSA showcase MD

7/19- 7/21- DIT

7/28-8/4- ASA Regionals Salem VA OR

8/5 WFC WORLDE SERIES MyrtLE Beach SC



Saturday, January 20


LIFE'S PONDERABLES


How many times have you heard the below statement?



But-I Don't Feel Like It




Very often in life we are required to act, to behave, to follow through, even when we, 'don't feel like it.' There are obligations and expectations to and from others, of us, to perform in some agreed upon fashion. Some of us will do what is necessary, while others will not. So, what is the difference between these two groups?

The difference usually boils down to some form of commitment, conviction, or dedication; it may even be a combination of these factors. These are the real drivers in life, the forces that propel and push us forward even when, or especially when, 'we don't feel like it.' They are the antidotes that keep us engaged in our relationships with others, and with ourselves. This is the way in which we transfer trust and confidence of ourselves to others.

Commitment is a promise or assurance, a determination to follow through in spite of whatever doubts we may experience about an unseen future. You're either in, or you're out—there is no in-between. It is the personal belief that this undertaking is so worthwhile that you vow, no matter what, to press on. You'll accept no excuses—there is no out available to you.

Marriage is an example of an emotional commitment, a decision to a union with a partner that is somewhat supreme and special from all other relationships. An intimacy is born out of this emotional commitment and it ignites a passion between the two participants that is truly unique to them.

Commitment can also lead to a resolve, such as that to an original mind and heart, or to change the world. Commitment is a personal decision, a personal evaluation to a purpose that fits with your life needs. A decision creates a destiny, a destiny born out of commitment.

Conviction is a personal commitment to your own beliefs and values. Conviction is made with the heart—not the brain. A conviction means that you are convinced beyond a shadow of a doubt, you cannot be dissuaded, and you cannot be broken from your persuasion on a subject. It may often manifest itself as stubbornness.

Dedication represents a devotion to a purpose. One makes a resolution to something that is unconditional. The priesthood is an example of the dedication to a set of beliefs and a lifestyle. People will also often dedicate themselves to a cause, like Greenpeace. Dedication lies in the promise of your time and effort to something outside yourself that you feel is important and significant.

As I'm sure you can see by now, these are forces that serve to move our lives forward in spite of our feelings or misgivings and that facilitate the creation of a life that you have promised to yourself and others. These are the stepping stones to a purposeful and meaningful life.


V.P. Mosser

©2001-2005 V.P. Mosser
You're welcome to use this article in your Ezine or website as long as you include this blurb.
Successful entrepreneur, V.P. Mosser is the creator of the Learn the Lessons Series, the Life's Journey publication and numerous thought-provoking articles. To learn more and receive free chapters or issues, visit http://www.learnthelessons.com

[