Delaware Fillies Fast-Pitch: Welcome
Welcome to Delaware Fillies Fast-Pitch!
The Fillies goal is to provide the players life-long learning experiences through the game of softball. Student-athletes are taught to compete at the highest level in preparation for high school and college, while developing strength and character through work ethic, dedication and commitment, mutual respect, and good sportsmanship. Players are encouraged to excel in the classroom as well as on the field.
Contact us at delawarefillies@aol.com or filliesfastpitch@ymail.com.
12U- Rich McLane- rich@spiofde.com
14U-Tom Sheehan- twsheehan@yahoo.com
18U- John "Kidd" Breeden- delawarefillies@aol.com
2015-2016 head coaches will be posted after all teams have completed playing nationals.
Registration and medical release forms are available
here
for convenience of completing and bringing with to save time.
Online registration
is open as well. All players should still arrive at least 15 minutes early to warm-up and prepare for try-outs.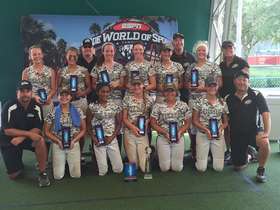 2015 USSSA Road to Orlando 14UA Runner-Ups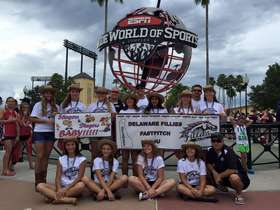 USSSA 14U Road to Orlando World Series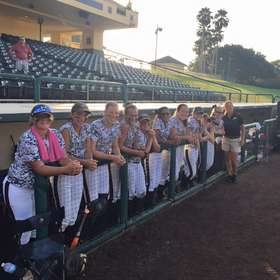 14U at Championship Field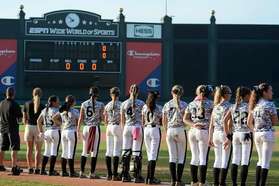 National Anthem at Championship Field
Congratulations to Rebecca Alexander and family on her signing with Alfred University!!
Way to go Becca and best of luck! #AUSaxons