Delaware Fillies Fast-Pitch: Welcome
Welcome to Delaware Fillies Fast-Pitch!
Our goal is to provide life-long learning experiences for the players through the game of softball. We teach our student-athletes to compete at the highest level in preparation for high school and college, while developing strength and character through work ethic, commitment, good values and sportsmanship, and teamwork. We encourage players to excel in the classroom as well as on the field.
Contact us at delawarefillies@aol.com or filliesfastpitch@ymail.com.
Fillies18U finished 5th place in 2014, and runner-up in the 2013 USSSA World Series at the ESPN Wide World of Sports in Orlando, Florida! It was the organization's 3rd top 5 World Series finish in the past 4 years (12U, 2010 Salisbury- 2nd place). The Fillies18U finished 8-2 overall in the 2013 USSSA World Series in Florida!
Fillies18U went 4-1 at the 2014 TNT Summer College Showcase. Great job ladies!!
Thank you to everyone who attended the 2014-2015 try-outs.
12U- Rich McLane- rich@spiofde.com
14U-Tom Sheehan- twsheehan@yahoo.com
18U- John "Kidd" Breeden- delawarefillies@aol.com
***The 14U team is looking for one or two players to complete the roster for winter training and the spring and summer season. The team had a very successful fall season, qualified for Nationals, and will play an aggressive schedule in the spring and summer. Please contact Coach Sheehan for additional information or for a try-out.***
Congrats 14U on winning the 2014 USSSA Halloween Havoc! Great job ladies!!
2014 USSSA Halloween Havoc Champions
Fillies18U finished 5th at 2014 USSSA World Series in Orlando, Fla, and a top 5 finish for the 2nd year in a row (runner-up in 2013)!!!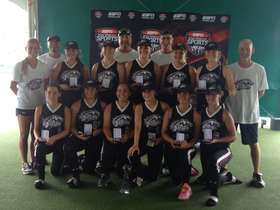 Fillies18U 5th place USSSA 2014 World Series ESPN WWS Orlando
18U AND 14U Maroon -2014 USSSA Fireworks Classic Champions!!!
Way to go ladies!!!
Congratulations to 14U Maroon for 2nd place at States!! Great job ladies!!!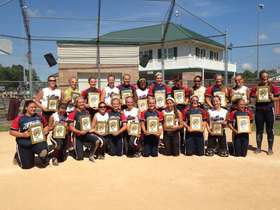 2014 USSSA Delaware State Champs and Runner-ups
Haley Powers signs with Alfred University
Haley will join former Fillies player and current assistant coach Nicole Maher on the left side of the infield for the Saxons in western NY. Congratulations to Haley and her family!
Courtney Allin signs with Goldey-Beacom College
Congrats to Court and her family as she joins the GBC Lightning softball team!
Congratulations Fillies18U- 2013 runner-up in the USSSA World Series at the ESPN Wide World of sports in Orlando, Florida! Way to go ladies!!!
Congrats to the players, coaches, and parents on a great ending to a fantastic season!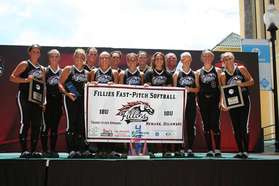 18U-2013 USSSA World Series Runner-up @ESPN Wide World of Sports, FL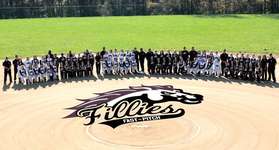 Fillies Organization 2012-2013