Decatur Force VBC: Decatur-Hosted Tournaments
Saturday, April 12
Triple 3 League Day #3 *click here*
Triple 3 League General Tournament Info *click here*
*
TOURNAMENTS IN DECATUR
Feb 9 15 & 16's Decatur Challenge
Feb 15 Triple 3 Series 11/12/13/14/15
Mar 15 Triple 3 Series 11/12/13/14/15
Mar 16 10 & 11's Decatur Challenge
Apr 12 Triple 3 Series 11/12/13/14/15
Call or Text Debbie Baker at 260-223-2125 or email decaturforce@hotmail.com to request information or tournament entry.
Any team affiliation welcome (USAV, AAU, JVA, or independent).
Mail check and roster to: Decatur Force, 7847 N 600 E Decatur, IN 46733
Triple 3 Series is $450 for all three play dates. To enter a single event date is $175. Play sites include Decatur, Fort Wayne, Warsaw, and Muncie.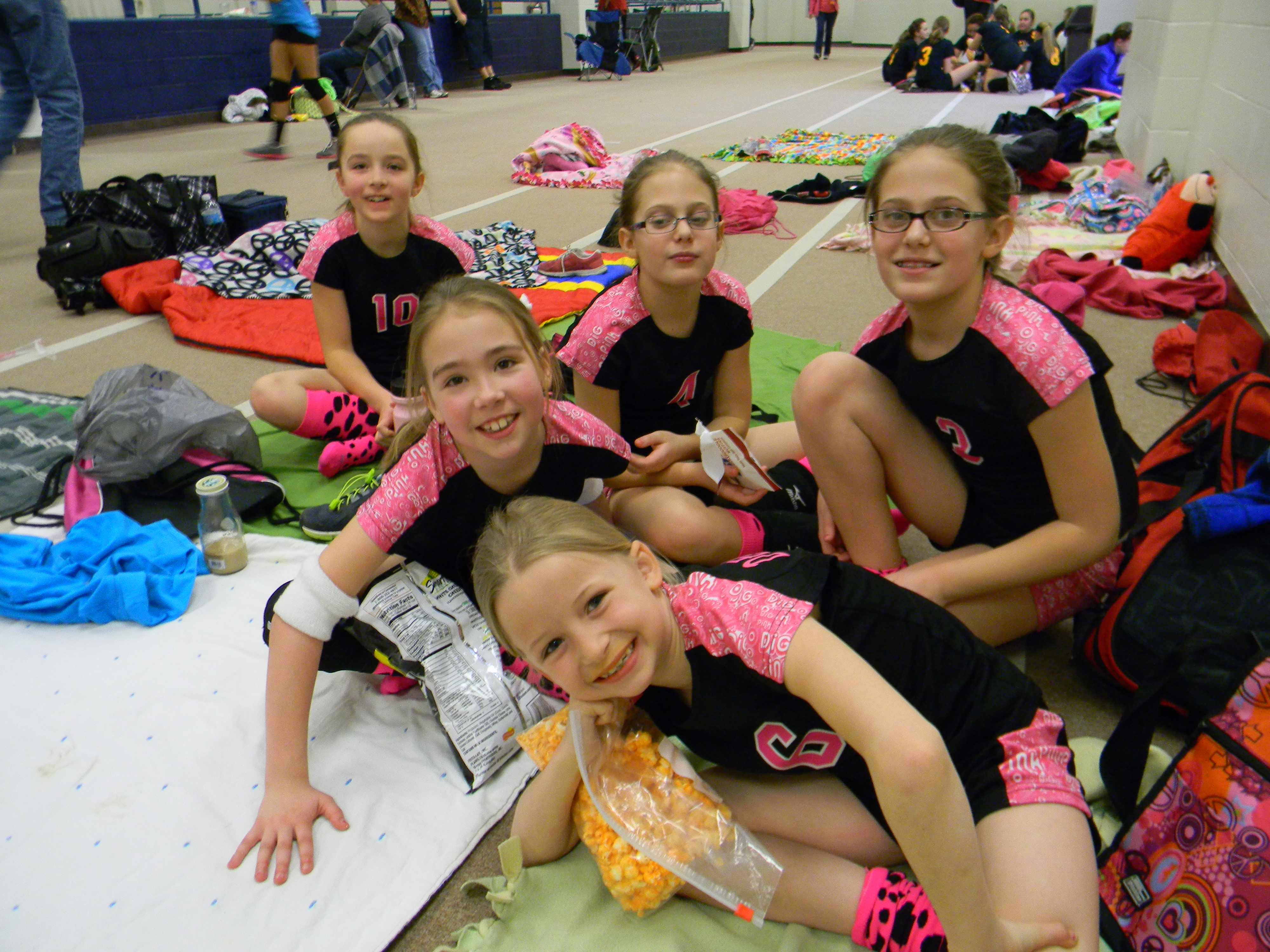 Little Diggers Hanging Out 3/16/13
Sunday, March 16
Little Digger's Shamrock Challenge
Little Digger Fun Begins!
Updated handout.
Handout:
Shamrock Challenge
**
Saturday, February 8
Little Diggers SnowFest Tournament
Handout:
Little Diggers SnowFest
Sunday, February 9
Valentine Challenge
Handout:
Valentine Challenge