DALLAS STARLINGS VOLLEYBALL: 2016 STARLINGS BEACH

Dallas Starlings Junior Beach

 



Why Beach??
Beach is an amazing cross-training tool for developing strength, speed, agility, and stamina. Beach training can improve athlete's hitting, defense and court awareness. Woman's sand volleyball has emerged as an NCAA recognized sport. Colleges are now offering scholarships for exceptional beach athletes.
DSJ Beach Program will be offering our beach program for the second year. DSJB will be a fun and competitive training program that is open to all players. You do not have to be a Dallas Starlings club member to join. Why DSJ Beach? Train with DSJ beach volleyball coaches that focus on all aspects of the game, increase vertical, learn to anticipate, learn responsibility, learn independence, learn to work with others, learn to deal with the elements (wind, heat, sun in your eyes), get FIT, get STRONGER, the skills learned in beach will transfer back to indoor to make you a better indoor player and most of all – It is FUN!
Beach Program Director: Laurie Bruscato (214-641-8811)
Loc: Rowlett, Wet Zone (5304 Main St Rowlett, TX 75088)
2016 Dallas Starlings Junior Beach Information
2016 DSVBC Beach Release & Waiver
General Facts and Questions:
What are the age divisions for 2016?
Starting in 2010, the age divisions have been the same and indoor, but beach only uses 18U, 16U, 14U, 12U. You are the same age division for Spring, Summer, and Fall.
Can boys join and play?
Yes! We would start a boys program for the outdoors, as well as, indoors.
Do I need to find my own partner?
You do not need a partner to tryout and you do not need a partner for practices.
The Dallas Starlings coaches will do their best to match you with a good partner for tournaments, but in the end it is your choice and your responsibility to find a partner for yourself.
How long is the beach season?
We have one season as of now. Our s
ummer season runs from early May through the end of July. The summer ends on July 31st and most high school programs begin their team camps in late July.
When do practices begin?
Practices begin immediately after a date specified by directors, coaches and parents.
When and Why are the practices during the day and the evening?
We want our players get acclimated to sand life. Our summer practices are scheduled all during the day & evening when a court is available. Eventually, we want our players practicing in the sun. We strongly feel that training in the heat is an important part of the game. Eventually the tournaments on the weekends can sometimes run 8-10 hours long and in the middle of the summer it is very difficult to make it through a tournament that long if you haven't been acclimated to the heat the way our girls have.
Do you have to go to all of the tournaments on the schedule?
We want our players to get acclimated to the sand. We will participate in the Friday Night Beach Blast Series at Arlington Courts. You will be able to choose the Fridays you want to play. The time is 6:30-10:30pm. This is an evening tournament, so the sun and heat won't be such a factor.
For future years, all tournaments are optional. You can pick and choose which events you want to go. You only have to coordinate things with your partner. What if you have to miss a practice or will be out of town for a week on vacation? It's okay. We'll see you when you get back. All practices are also optional. You have paid for the session or entire season, but if you can't make a practice, you just don't come. We probably have 20% of players missing practice on any given day. You don't have to notify the coaches at all if you are going to miss. We just focus on the players at practice on any given day. (but remember, you get out what you put in, so I wouldn't miss too often)
What kind of sunglasses do we need?
You will get more information from us after the season starts, but you need plastic sports sunglasses. No metal frame sunglasses (which can cut your face if you get hit with the ball) and no large fashion sunglasses.
What do the players wear?
Juniors beach players wear anything from bathing suits to shorts and a tshirt. DSJB requires all of our players to wear our uniform during competitions, but they can wear anything they want to practice.
Is beach as intense as indoor volleyball?
Yes! We train the girls at DSJB
in the same way that our indoor players have trained over the years; however, the atmosphere is a lot more casual in beach volleyball. You won't see matches with a group of parents standing around screaming. When you are at a tournament, it is up to you how seriously you want to take it, but we want most of our players to be pretty serious about the sport.
Do you have practice if it's raining or has been raining hard?
Yes! Since our players pay for the entire season and the season is so short, we don't want to miss any practices. We have found that we can still get something accomplished, even if it is raining. We just ignore the rain and practice anyway.
Can players get scholarship money for beach volleyball?
Yes! Some schools are looking for players that they can use for indoor AND beach, but many schools are looking for only beach players.
How many scholarships will schools offer?
The number of scholarships available will very per division. For example, the NCAA DI legislation allows 6 scholarships to be added over a period of four years, starting with 2 in 2011-12 and one each year for four years thereafter. Keep in mind, this is what each DI school is "allowed" by the NCAA. Funding the scholarships is totally dependant on the university's athletic administration.
How will the season be formatted for competition?
Each supporting university will be able to compete in a maximum of 16 sand volleyball events during the spring semester. The format for sand volleyball requires each school to field five doubles teams per competition, so there are actually 10 starters for each university. It is important to note that the numbers cited are maximums, institutions will support what they can afford in terms of scholarships, additional staff and competitions.
Where can I find a list of universities that will offer a sand program?
The American Volleyball Coaches' Association has a list on the following link:
http://www.avca.org/includes/media/docs/Sand-Schools-1-21-11.pdf
**Read carefully through the document as some schools are not CONFIRMED to hold a program and this list may not be updated to include new schools that have programs.
Can indoor players from the university's main volleyball team play in their sand program?
Yes, indoor players can play sand, but the NCAA has put rules in place that benefit schools who keep them separate.
Will schools recruit for sand only or will they look for players who can play both indoor and sand?
Each coach is different in terms of how they plan to shape and recruit for their individual programs. Most coaches want full time beach players, but will supplement their teams with their indoor programs until they can get enough full time players.
How can I get a beach volleyball scholarship?
Our plans for the future, we are developing a program to help our players get beach volleyball scholarships. They are available out there right now and we have been talking to the coaches of different programs to find out what they are looking for. We have taken recruiting trips to many of the universities to see their facilities and talk to their coaches. We are constantly updating a list of contacts for our players, helping them shoot videos, and taking them to the tournaments they need to go to in order to be seen by these prospective division one Universities. We are doing everything we can to make sure that we have the most comprehensive recruiting program in the country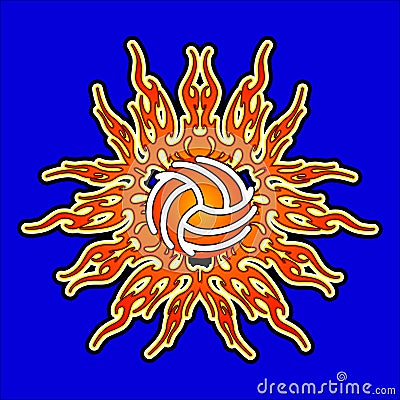 Surfin USA by Beach Boys