DALLAS STARLINGS VOLLEYBALL: Welcome
DALLAS STARLINGS VOLLEYBALL CLUB
We are all different......

but yet we come together to form a common bond
"Giving Girls A Chance to Fly"
"I am only one, but I am one.
I cannot do everything, but I can do something.
What I can do I ought to do.
And what I ought to do, by the grace of God, I will do."
-Canon Farrar
I am passionate about helping every young lady realize her dream of playing volleyball. The coaching staff will do everything they can to assist in that process. Dallas Starlings will provide every player a professional vb club, provide fair club pricing (we are not a club that overcharges the players and parents for the club experience), we expect the best out of every player on and off the court so she may reach her highest potential as well as playing potential. I love Dallas Starlings and what it represents to so many young ladies. Give us a chance and you will see why we love Dallas Starlings and the magic behind the ball.
Dallas Starlings Training Motto: Greatness takes work!
Thank you and enjoy our site.
2016 Dallas Starlings Host Tournaments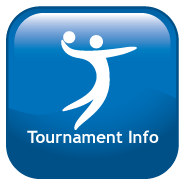 All Skills Camp July 6th
Monday, May 18
Starlings Then and Now!