Cumberland Youth Baseball/Softball League: Welcome
(Click above)
Please Save the date for Try-outs
2/19 and 2/26 more information to follow.
For children 5 and under the Boys and Girls Club of Cumberland - Lincoln has a Tee-ball program in the spring. Please check their website for updates.
New Site: http://tshq.bluesombrero.com/Cumberlandybsl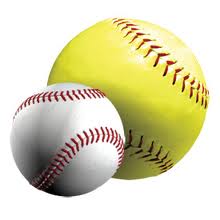 Welcome to the Cumberland Youth Baseball Softball League
Home Page
Cumberland, RI
The CYBSL organization serves boys and girls aged 5 through 18.
The CYBSL Little League Baseball division is comprised of two leagues, the American League and the National League, both leagues are organized under Little League Baseball Inc. Each league consists of a Minor and Major division to serve players 8-12 years of age.
The CYBSL Little League Junior division serves players 13-14 years old. CYBSL Little League Senior division serves players 15-16. CYBSL also offers a Big League Baseball division for players 17-18 years old.
The CYBSL Little League Softball division operates under one league and consists of a Minor & Major division serving softball players 8-12 years of age.
Instructional & Farm division is offered in both the Baseball and Softball programs. Instructional programs are offered to players 5-7 years of age. Farm programs serve players 6-9 years old.
The Little League Challenger division is offered to players 5-18 years of age with physical or mental disabilities.
---