Cave Spring National Little League: Welcome
Important Tryout Information:
Parents and players, please review the important tryout information
accessed by selecting the "Tryout Information" menu option on the left.
The March 8th tryout has been postponed
please note the new date and time:
March 15, 2014
Minor A and Majors from 9:00am-12:00pm.
Machine Pitch (Minor B) from 1:00pm-3:00pm
March 16, 2014
Minor A and Majors from 1:00pm-3:00pm
Machine Pitch (Minor B) from 3:00pm-5:00pm
* Those players who do not attend tryouts will be placed onto a team
and are ineligible for All-stars. The draft (team selections) of players will
be conducted after tryouts on March 16, 2014.
Registration for the 2014 CSNLL Spring Season continues.
Late charges will apply and players will be placed on a waiting list.
Additional information is provided
on the initial registration page.
Coaches should closely review the "Roanoke County" web page presented during
volunteer registration
Coaches: Please review an important note from Ryan Urgo
found by selecting
the "CSNLL News" menu option on the left.
*******
Since 1939, Little League has instilled leadership, character,
courage, and loyalty in all that
participate. Little League
can be found in 80 countries world wide, which
includes nearly
1.5 million adult volunteers and more than 2.4 million
players participating
each year.
Come help celebrate 75 years of baseball fun!
Now is the time for all players, coaches,
and volunteers to register.
Important dates to remember for the 2014 season:
Jan. 1 - Feb. 28 - Registration
Mar. 1 - Late registration period begins, additional fees charged
Mar. 2nd & Mar. 9th - Training Clinics, Starkey Park fields, 1:30-5:00pm
Mar. 8th & Mar. 15th - Skill Assessments / Try-outs
March 15th - Draft conducted after try-outs end. Majors, Minors A and Minors B (Machine Pitch)
April 11th - Opening Night at the Park!
April 12th - Team pictures
May 13th - Rec. Day at CSHS Baseball game
June 15th - Season Ends
June 16th - July 31st - All-Stars
May 13th is Rec Day at the CSHS Baseball Game.
Players will need to wear their 2014 jerseys to get in, and one

parent

will be allowed in with them. They should try to be there by 4:15.
Click
here
for the CSHS Baseball Schedule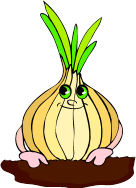 Onions are back!!
More information coming soon.
If you have photos you'd like to share, click
here
to send them in.
Parents:
Before purchasing a new bat for your player, please refer to this link to Little League's Baseball Bat Resource page. It includes a list of Little League approved/licensed bats (including those composite bats that have received waivers from Little League's composite-barreled bat moratorium).
Volunteers:
CSNLL is a non-profit, volunteer organization that needs everyone's help to be successful. If you can help out, please contact Shannon Sweeney at ShannonSweeney@cox.net for more information.
Sponsors:
If your business would like to sponsor a banner - please see this form or contact T.J. Lange at sebas52187@aol.com.