Colorado Springs Little League: Recent News
Tuesday, November 18
New Website
We have a new website! Visit us at
www.coloradospringslittleleague.com
Monday, September 15
CSLL Board:
The following positions are open on the board. If interested please email pres@coloradospringslittleleague.com for more information.

President
V P of Baseball
V P of Challenger
Treasure
Player Agent
Volunteer Coordinator
Information Officer
Equipment Manager
Web Master
Elections will be Wednesday October 1 . Time 7-8:30 pm. Location TBD
2012 CSLL Little League All-Stars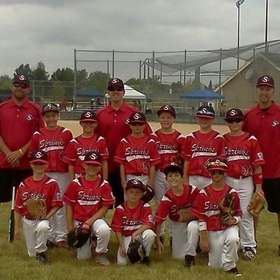 2012 CSLL 9-10yr All-Stars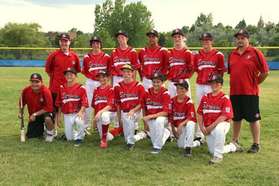 2012 CSLL Junior All-Stars
Congratulations CSLL 2013 Junior's All-Star District Champions!
Remaining Sky Sox games are rescheduled for June 8th
2014 Home Run Derby
Congratulations to Our Top Fundraisers
Sky Sox Games for Sunday May 11th are as follows:
1st game: Scrappers vs Iron Birds
2nd game: Riverdogs vs Bulls 4-pm
3rd game: Angels vs Tigers 11am-1pm
4th game: Reds vs Giants 1-3pm
5th game: Knights vs Express (under the lights) 630-815pm
Gates will open about an hour before 1st game. ONLY WATER is permitted in the dugout. NO seeds or candy will be allowed in the dugout or on the field.
There will be lunch/snacks/drinks available for purchase at Sky Sox.
Admission is free and open to the public. Friends and family members are encouraged to attend. See you there.
New Bat Rules
Little League International has once again revised the bat rules for the 2013 season. Please read the info below as the umpires will be enforcing these new rules this season.
---
Handout:
Approved Bat List (BIG, Seniors, Juniors)
a
2012 CSLL Hit-A-Thon:nd Home Run Derby.
Congratulations to the Top Individual Fundraisers!
Also, congratulations to the top two fundraising teams from each division who have reserved their right to play at Security Service Field, home of the Colorado Springs Sky Sox, on May 13th.
Game 1 : T-Ball - Riverdogs vs Thunder - 1 hour : 10:00am
Game 2 : Juniors - Cubs vs Braves - 2 Hours : 11:15am

Game 3 : Rookies - Hooks vs Express - 2 hours : 2:00pm

Game 4 : Majors - Phillies vs Angels - 2 hours : 4:15pm

Game 5 : Minors - Knights vs Riverbandits - 2 hours (Night game) : 7:00pm - (Rescheduled) May 28th.