Crush: Welcome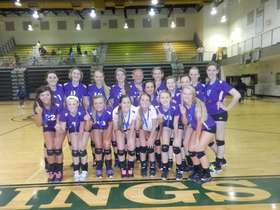 16s & 17s Both Win 1st in Push 1 Tournament!
See our new "Committed Players" Tab! Malika Gardner, 18s Team, signed with Tennessee Temple, Pam Konken, 18s Team signed with Breneau! Congratulations Ladies!
We have expanded the photo albumn section of our website. If you have pictures of your team practicing or playing please send to Crushvb1@gmail.com and we will get them uploaded.
We are on Facebook! Like us Crush Volleyball Club
Coach Lonnie Wheeler
Club Director
404-247-1805
lonnie.wheeler@henry.k12.ga.us