Cruces Fury: Welcome
Monday, January 25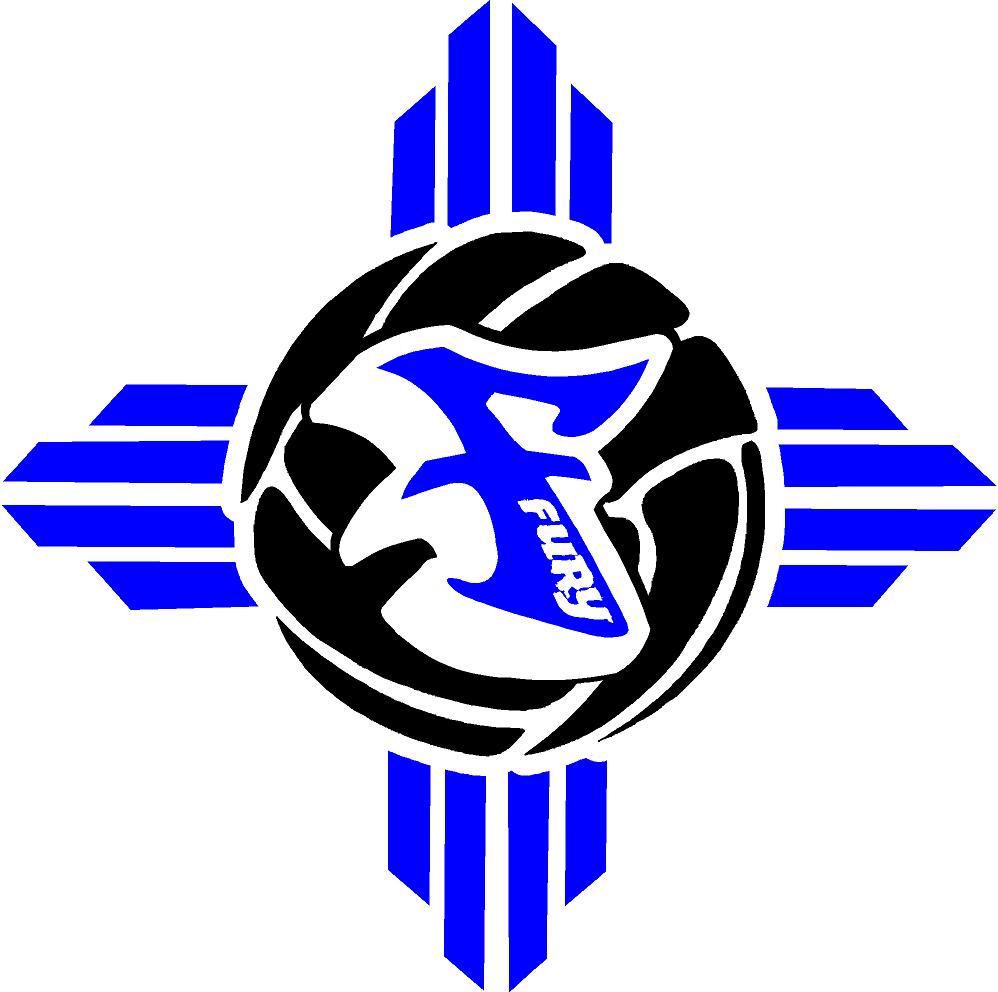 Letter from Roman
Hello Again Everyone,
Just wanted to first thank all of the parents, as a parent myself I know how hard it can be to keep your child motivated and how much of a commitment any sport is on your part as much as it is for your player. Especially to those of you who took on the task of team parent. A huge thank you from myself and the entire staff of Las Cruces Fury.
I want you all to know how proud and thankful I am to have been able to get to know each one of your daughters, to be able to help guide in the improvements and watch the determination from all of them to improve their skills over the season. In every sport there will be wins and losses. I know that there had been issues throughout the season, and hope that each of you recognize that even the most under developed teams have grown in their skill and that each season if these girls continue to play they will develop even further, and become stronger as an individual players. In a player's possible 6 to 7 year club career they will have bad seasons and good seasons, however, keep in mind that as long as they continue to grow and develop, it is worth it.
My goal and the goal of each coach is to care for each and every player and help them to develop and advance their skills in volleyball. Every club team at the start of their season have certain hopes and plans that have to be adjusted according to the turnout, my plans are to always try to create the best teams according to age and skill level at the time, and as you all know sometimes has to be adjusted even throughout the season. For example some players may be able to move up next season with a group that has years of experience, others will stay in the same age group with players from this season but no matter what they will grow and develop in either situation.
As we come closer to the end of our season, I'd like you all to be aware that we are working on a summer end of season party that will take place either the first or second weekend of June. I will continue to provide you all updates on this. We hope you ALL will join us for this party, I'm very EXCITED to announce a huge change to Las Cruces Fury VBC.
Also, throughout the summer we will be having our open gyms, continue to check out our Las Cruces Fury page on facebook for the dates and times. All of our coaches are available for private lessons as well, in order to arrange this please see the specific coach. If any one is interested EP Stars will be having their summer league going on, it may be a great way to keep the girls playing until their school balls begin.
Last, but certainly not least. Posters are at the printers!!! I want to apologize, since we began this Club, we have never had a season where we had the issues that we had this year with the posters. Everyone did such a great job, that we went back and forth with several different printers about the best way to solve the problem with the amount of ads. that came in. As you all know it was best to do the separate posters. Every year presents new challenges but Thank you all for patience and understanding.
Hope you all have a wonderful Easter!!
Sincerely,
Roman Valenzuela
LCFVBC Director 575-680-5931
"Like" us and "Friend" us on facebook to stay up to date, as well
Practice
is the effort that makes winning possible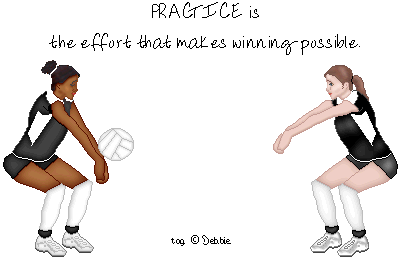 THANK YOU ALL FOR YOUR PATIENCE AND OF COURSE, YOUR SUPPORT ---COACH ROMAN
For more information on Fury Volleyball Club, contact;
Club Owner/Director - Roman Valenzuela 575-680-5931 lcfury@yahoo.com
Monday, January 25
Payments reminder
Payments are also due on Monday, February 1, 2016.