Countryside Jr. Cougars: My Site News
Tuesday, October 21
Cheer Competition Results
Congratulations to Our Cheerleading Teams Winnings!!
Our Varsity Cheeerleaders competed at the Florida State Fair Grounds on October 19, 2014.
Varsity Cheerleaders - Midgets
1st Place Grand Champions
1st Place High Point Score
1st Place Level 5 Division
Varsity Cheerleaders - PeeWee
4th Place Level 4 Division
Varsity Cheerleaders - Mighty Mite
1st Place Level 3 Division
Varsity Cheerleaders - Fly Weight
3rd Place Level 2 Division
Congratulations to ALL the Coaches & Staff for a Great 2014 SEASON!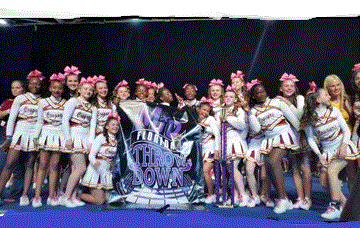 Varsity Midgets 2014 1st Place Grand Champs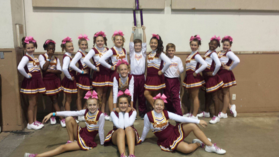 Varsity PeeWee 2014 4th Place
Varsity Cheer PeeWee 2014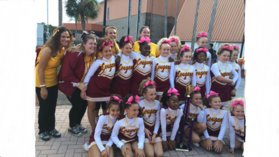 Varsity Mighty Mite 2014 1st Place
Tuesday, October 21
Varsity Mighty Mite 2014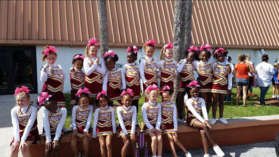 Varsity FlyWeight 2014 3rd Place
Varsity Fly-Weight 2014
Friday, August 1
Parking Notice
Notice of Parking for the Countryside Sports Plex
One Way (enter from North entrance exit South entrance)
Please see map"Handout" below
The purpose of this map (below) is to inform you about the parking concerns at the Countryside Sports Plex. Designated parking areas for patrons attending events at this venue are:
(A) The lot north of the fields
(B) The parking lot east of the fields
(C) Overflow parking along the service road south of the fields and east of Chi Chi's Golf Course
Please be a good neighbor and respect that the parking lot of the Chi Chi Rodriguez Golf Course is for their patrons and we cannot park in that area. Parking is not permitted on the sidewalks or in the grass areas adjacent to the highway (XXX). Parking in any other area other than areas A, B, or C may result in a ticket and/or towing of your vehicle.
(1) No person shall park a vehicle any place on park property other than in the designated areas or at designated times provided for that particular type of vehicle, unless directed otherwise by law enforcement officers, department employees, or as authorized.
(2) No person shall double park any vehicle at any time on any road or parkway or parking concourse of park property, unless so directed by a law enforcement officer or department employee. Thank you for your cooperation.
Handout:
CJC Parking Notice