Columbus Men's Senior Baseball League: Welcome
2014 SEASON LEAGUE TRYOUTS AND DRAFT
TRYOUTS AND DRAFT FOR THE 2014 SEASON WILL BE HELD ON SUNDAY, APRIL 13TH. START TIME WILL BE AT 12PM @ DUBLIN JEROME HIGH SCHOOL. IF INTERESTED IN ATTENDING, PLEASE CONTACT RICK FRYMAN @ 419-579-4859 OR KEITH HAUSLER @ 614-554-3731.
Tuesday, July 23
2013 Capital City Classic
The Columbus Men's Senior Baseball League will be hosting the 2013 Capital City Classic on the following dates:
35+ Wood: September 28-29
25+ / 45+: October 5-6
More Info Soon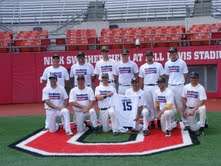 A's Supporting GussStong
Thursday, June 27
Taking the GussStrong logo to another level!!!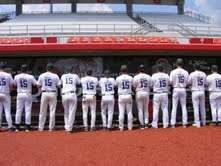 A's Supporting GussStrong
We have taken the GussStrong logo to another level!!! With the help of BSN Sports Apparel, we have developed an online team shop, where you can go and purchase all types of GussStrong Logo apparel, pay online and have it shipped directly to you.
We have made available 10 different color shirts, hoodies, Nike Dri-Fit shirts, Men's and Women's polos, hats and visors.
The first ordering period is currently available until July 14th and then items will be printed/embroidered and shipped. You can access the GussStrong Online Shop at:
Access code to enter is: GUSS4J7
Friday, May 24
Columbus Bulldogs Catcher named Clippers bullpen catcher