Admin

Last updated

03-06-18 11:16 AM

Collingswood Boys Basketball

Joe McLoughlin

Collings Ave.

Collingswood, New Jersey

08108
Tuesday, November 23
Coach McLoughlin named Retrospect coach of the year
Congratulations to Coach Joe Mcloughlin for being named the Retrospect coach of the year for the 2009-2010 season. ...

Wednesday, February 3
Coach McLoughlin earns career win #200

Collingswood gives its coach win No. 200
Colls Water Crew highlighted in Courier-Post
Friday, August 1
Play by Play from SJ Championship game
Handout:
COLLS-CINN play by play
Sunday, March 9
Collingswood Lincoln box score from State Final at Rutgers
Handout:
colls - lincoln box score
Monday, May 12
Collingswood Sweeps SJ Championship
Wednesday, May 14
2008 Colonial Conference and SJ Gr II Champions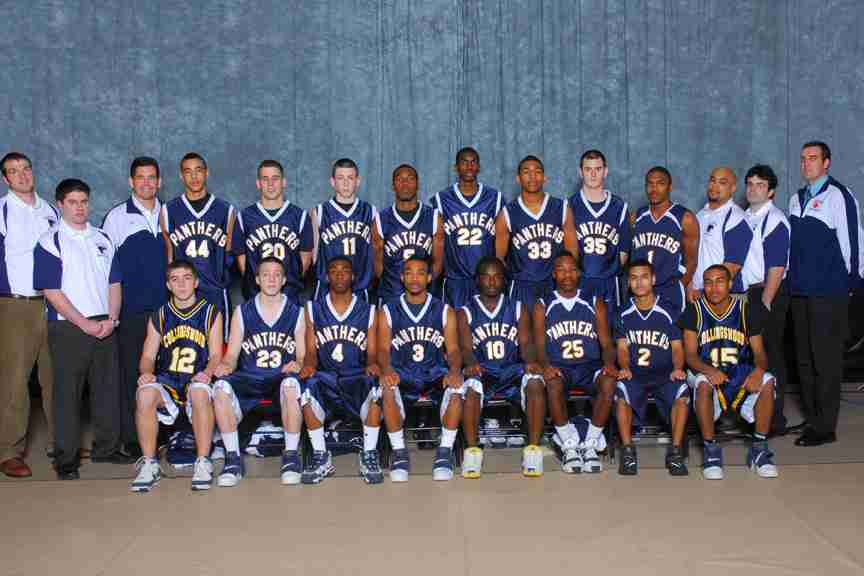 2008 Collingswood Panthers
Friday, February 22
Collingswood sweeps Colonial Conference championship
This was the most memorable winter sports season in Collingswood High School history. The Panthers wrestling, ...
Thursday, January 7
Tyrone Mann-Barnes joins 1000 point club
Collingswood senior Tyrone Mann-Barnes scored his 1,000th career point in an exciting 77-73 overtime win at Haddonfield on Tuesday, January 5. Tyrone becomes the 10th player in program history to score 1000 career points. Tyrone finshed 3rd on the all-time scoring list with 1,524 as well as 3rd for points in a season in 2010 with 596. Congratulations Tyrone!
Collingswood 1000 point scorers:
Darnell McCargo 2008 1,877 pts.
Justin Dempsey 2005 1,551 pts
Tyrone Mann-Barnes 2010 1,524 pts
Steve Selby 1977 1,311 pts.
Archie Garnett 1974 1,246 pts.
Steve Kaplan 1968 1,130 pts.
Jaden Wallace 2018 1,104 pts.
Stan Pawlak 1962 1,095 pts.
Jim Ambrosius 1989 1,049 pts.
Joey Soto 2004 1,031 pts.
Brendon Green 2001 1,005 pts.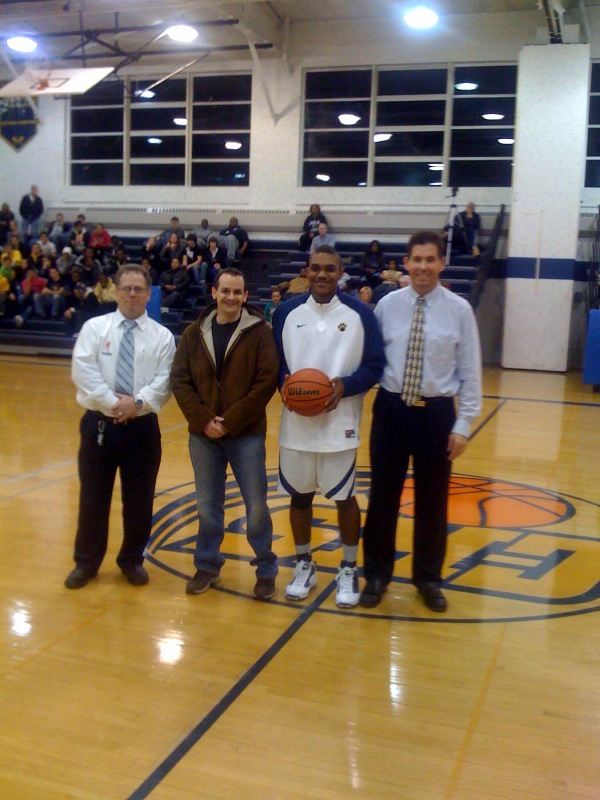 Ron Hamrick, Scott Oswald, Tyrone Mann-Barnes, and Joe McLoughlin


Friday, January 25


Darnell McCargo becomes programs all-time leading scorer




Darnell McCargo surpassed Justin Dempsey's scoring record by scoring a layup with :13 remaining in the second quarter in a home victory over Audubon on January 24, 2008.

Darnell also set the single season scoring mark in 2008 scoring 620 points surpassing Leo Bridgeman who scored 601 in 1978.


Darnell McCargo 2008 1,877 pts.
Justin Dempsey 2005 1,551 pts
Steve Selby 1977 1,311 pts.
Archie Garnett 1974 1,246 pts.
Steve Kaplan 1968 1,130 pts.
Stan Pawlak 1962 1,095 pts.
Jim Ambrosius 1989 1,049 pts.
Joey Soto 2004 1,031 pts.
Brendon Green 2001 1,005 pts.



Friday, March 11
Joe McLoughlin, John Valore and George Passante are passionate about coaching.

Tuesday, November 23
Coach McLoughlin closing in on school win record
Coach Joe McLoughlin enters the 2010-2011 season 13 wins shy of Ben Mark's school record of 224 career wins. ...

Thursday, January 7
Collingswood coach Nancy O'Neill wins 300th career game
The boys basketball team would like to congratulate girls basketball coach Nancy O'Neill on her 300th career victory. ...

Tuesday, January 19
Coach Hamrick wins 400th career match


The boys basketball team would like to congratulate Collingswood wrestling coach Ron Hamrick on ...



Monday, January 9
Unusual basketball season at Collingswood