Thursday, November 1
2007 Season is a Wrap
The 2007 Season is finally complete with the Cobalts going an unsatisfactory 24-13-2. Some might call it a "transition year" with many long-time mainstays of the squad officially retiring (Captain Bo, Stiggy, Monster Spriggs, TR O'Brien, Nick Frisch, Baby Mulves, etc.).
But, finishing second in the CRC behind a tough young Yorkville team, playing in the NABF Regionals in Springfield, and a decent showing in the Roy Hobbs World Series would make many teams happy - just not us!
So we close the books on this year and look forward to 2008 which will display a New Cobalt Organization in many ways...Stay tuned to the site for Hot Stove News and Rumors as we rest the old bones this winter and prepare for YEAR 22.
Thanks to the Players and especially to their families who put up with the long nights and tournament travel without their husbands/dads. Thanks also to all you former 'Balts who stay close to this Baseball Family...in many ways you are the reason I still find the energy and drive to do this year after year - the legacy runs deep!
Go 'Balts (or don't go at all),
Coach
Tuesday, October 30
Cobalts Get Jobbed By Doodle Pad Brackets...Go Home Early
Tournament Director Gets into Bracketology
After working their butts off to gain a #3 Seeding going into the World Series Playoffs, the Cobalts were sent packing early thanks to a back-of-the-envelope managed bracket...that wasn't completed until Wednesday evening!!!
The fact the Cobalts' bats went stone cold is besides the point. You'd think a #3 Seed should at least get to play into Friday...Instead, we experience "Black Thursday" that went like this:
GAME #1 vs. Akron A's (defending Champs):
They throw their Ace Righty, we get all of 2 hits, Dave Prosser throws a 4 hitter, we lose 2-0.
Game #2 vs Jet Box (NABF Champs and #1 Seed):
Our second game of the day (while the #6 Seed gets to go home and rest up for Friday), Shannon Morgan battles in a GREAT effort taking it into the 10th inning tied at 2-2 until Jet Box scores and we lose 3-2. Jet Box goes on to win this year's Roy Hobbs title.
So...Cobalts pack their gear and go home. Despite guys taking vacation and time away from wives and kids to play ball for a week!
I apologize to those guys and thank them for making the sacrifice to come all the way to Ft. Myers.
On a better note - congrats to the Cincinnati Sting who plowed thru the Doodle Pad Brackets and finished in second place! Great job to our brothers from the 'Natti!
Tuesday, October 23
Cobalts Advance to 4A with Big Win Over Puerto Rico
Shawn "White Chocolate" Aichele took the hill on 2 days rest and threw a 4-hit, 9 inning shutout against the Peurto Rico Island Champions!
Cobalts scored their only run in the second inning on a Stiggy hit, moved over by Rob Porter, and hit in by Mikey "Lit'l T" Taylor. White Chocolate did the rest throwing an efficient 95 pitches.
This win was badly needed as the Chicago Knights stole won from the 'Balts on Monday night 10-7. The Cobalts couldn't find the handle and gave up 7 unearned runs.
Cobalts will now proceed to drink themselves into a one-day oblivion and get ready for the Thursday, 2-and-out 4A Championship Tournament.
BIG WIN TODAY BOYS!!!
Monday, October 22
Big Day #1 at World Series for Cobalts!!!
Cobalts are currently in 1st Place in the 2007 Roy Hobbs World Series after a HUGE double-header victory on day #1.
First Win came over last year's runner-up, Pittsburgh, in a 4-0 pitching showcase by Dave Prosser (6 innings) and Shawn "White Chocolate" Aichele (3 innings). Big hits from Tom and Todd Taylor and catcher Derek Kinnear.
Second victory came the hard way with an 11 inning, come-from-behind gut-check over UTEK (New Jersey) 5-4. Mike Taylor pitched a solid 6 and Stiggy threw 5 to get the Win. Two-out heroics from Rocky and Rob Porter were needed in the bottom of the 11th inning to pull out this one.
Next up: Chicago Knights at 6 pm under the lights in the Miracle Stadium at Lee County.
Great job Cobalts!!!
Monday, October 15
WORLD SERIES SCHEDULE SET - SEEDING ROUND (4) GAMES
Cincinnati Cobalts

Day/Date

Visitor

@

Home

Time

Site

Sunday, October 21, 2007

Cincinnati

Cobalts

@

Pittsburgh

10:00 AM

LCS

Sunday, October 21, 2007

UTEK

@

Cincinnati

Cobalts

1:45 PM

LC1

Monday, October 22, 2007

Chicago

Knights

@

Cincinnati

Cobalts

6:00 PM

LCS

Tuesday, October 23, 2007

Cincinnati

Cobalts

@

Puerto Rico Extreme

10:00 AM

CPP
Cobalts Open the 2007 Series versus the team that sent us home last year in the Semi-finals: Pittsburgh.
Two Lee County (Twins) Stadium events, including a 6 pm feature game versus Chicago Knights, and a City of Palms (Red Sox) Stadium game highlight a tough opening schedule.
Stay tuned here for updates begining this weekend.
Go 'Balts!!!
Friday, October 5
Will 7th World Series "Road Trip" Bring Home the Rings?
Stiggy gets all the chicks!
With one AAA Series Title and two AAAA 3rd place finishes, the Cobalts have nothing to complain about - except for ringless-fingers!
So the boys will hitch-up the wagons for their 7th consecutive appearance at the Roy Hobbs World Series in search of a 4A Championship.
This year, a leaner, but maybe meaner crew will take on the likes of the NABF Champions, Jet Box. And last year's nemesis, Pittsburgh and Akron A's.
Stay tuned here for daily updates as the Cobalts battle the harsh Florida elements for 8 straight glorious days.
Thursday, September 27
Outrigger Will be Cobalt's Fort Myer Beach HQ Once Again
Cobalts return to the World Series October 20-28th in Ft. Myer Beach, FLA!
The boys will once again be enjoying the hospitality of the Outrigger Beach Resort and it's famous Tiki Hut and Beverage Deck.
Anyone wishing to join the 'Balts in sunny Ft. Myer can call the Outrigger directly to get a special room rate:
Outrigger Beach Resort
6200 Estero Boulevard
Fort Myers Beach, FL 33931
Phone: (239) 463-3131 x139
Toll Free: (800) 211-8441
(ask for Paula in Group Sales)
Monday, September 10
SYMON Breaks Contract with Laggerheads Bar - Fears the Cobalt's Return
SYMON The Entertainer (pictured here) is one of Florida's greatest Billy Idol impersonators of all time.
But ever since October of 2005, SYMON has refused to play anywhere near the Ft. Myer's Beach area during the Roy Hobbs World Series.
When asked about this, SYMON only mutters what sounds like "monster" and something about "elderly wife abuse."
Long time Ft. Myer Beach residents won't talk either. Many just say it was a night they'd like to forget. But one local divorced woman, who was in traction, said that she was still hoping for the return of "Deuce"
Tuesday, August 14
Cobalts Look Ahead to Roy Hobbs World Series
The 2007 Cobalt Season nows goes into "Part II" with the boys taking a few weeks off before gearing up for Florida and the World Series.
Want to thank those old and new Cobalts that made this whacky, sometimes kooky, 2007 CRC Season a fun year. We have a lot to build on. Obviously, 20-10-2 is not where we hoped to finish, but '06 was a hard act to follow.
Saturday, August 11
NABF Regionals Done-and-Gone for Cobalts
Springfield really only 60 minutes North
No Repeat performance in Louisville for 2007.
Cobalts drop Game #1 to Cincy Chiefs who had a 4 run rally to beat the 'Balts 4-3.
Game #2 was better with Shannon Morgan humping a no-hitter and bats came alive for a nice little win.
Then the clincher on Friday...A 4-0 loss with the Cobalt 9 struggling to support Paully either in the field or at the plate.
Good Morning, Good Afternoon, See ya in Florida!
Cobalts finish like a wounded duck...Coach takes the blame. He apologizes to the 9 guys who did make the trip to Springfield. You deserved better support! That WILL NOT happen again!
Saturday, August 4
Cobalts and Rib Kings Go Extra Innings...'Balts Lose their First
Cobalts waisted a great outing by Paul Krause and gave up the lead in the 9th inning of a very hard-fought game to lose 5-4 versus Montgomery Inn.
Hats off to Steve Imhoff, the "Elder Statesman" of the CRC who can still dazzle young and old hitters.
Saturday, August 4
Cobalts Bulk-up In Victory Over Cheviot in Elimination Round
Second game of Thursday night had the two early game losers facing off in a do-or-die game. #1 and #2 seeded teams went at it (literally) with Keith Becker and the Cobalts coming out on top 14-5.
So only 3 Teams remaining!
Cobalts move on to face Montgomery Inn on Friday night who lost to undefeated Yorkville...Cobalts need to Win a double-header to defend their title. But only one Win to qualify for NABF Regional.
Saturday, August 4
Cobalts Win Montgomery Inn Re-Match...Move into Tourney Finals
Cobalts made short work of the short-handed Montgomery Inn boys in a 14-0 blow-out Friday night.
Mike Wagner gets the win with 3 great innings of work and Mike Hatfield drives in 5 runs.
Showdown now between undefeated Yorkville and the battered 'Balts who are now guaranteed an NABF bid.
Saturday, August 4
No Lipstick Gonna Make This Loss Look Perty
Still Ugly the next morning

Ouuuchhhh...Up 2-1 in the 7th inning with 2 outs and 2 strikes on the batter, Mike Wagner splits the center of the dish with a fastball. Batter takes it and....ball 3 ???





Well, you can pretty much write the script after something as gut-wrenching as that; bleeders, high chopps, and 2 runs get home and you now have a new CRC Champion - the boys from Yorkville.





Hats off to them - GREAT Season! Consistent all year and proved to have the heart last night.





The true shame was Mike Wagner's unbelievable night of 10 innings pitched across 2 seperate games giving up only 1 earned run.





So Cobalts drag their tired butts home after drowning their sorrows in 104 Natches and get ready for Thursday's NABF Regional Tournament in Springfield, OH against a field of 11 teams - including our old friends of Jet Box.





Games begin as early as 11 am on Thursday and Friday so start thinking of those sick-day excuses now.



Saturday, August 4


CITY CHAMPIONSHIP BRACKETS SET...Tough Draw for All


Single Elimination Until Final Four



Then 2-and-Out to Determine Champions



Final 2 Teams Get NABF Birth



Seedings Based On CRC Reported Scores from Regular Season



Cobalt's Trail to Championship Round highlighted.



FINAL FOUR IS SET. ALL 4 TOP SEEDS ADVANCED:



* COBALTS

* MONTGOMERY INN

* CHEVIOT

* YORKVILLE



YORKVILLE WINS 2007 CRC CHAMPIONSHIP



Wednesday, August 1


Cobalts Advance with 3-2 Win over Bulldogs...Final 4 is All Top Seeds



Stay the hell out of our Dugout!
Shannon Morgan has been hampered all season by shoulder pain but Tuesday night he showed the league why he won 18 games last year - because he throws OUTS.

Morgan threw 6 2/3 innings and got the victory over a very talented Bulldogs team and their very verbal coaching staff who helped the Cobalts keep their edge throughout the game.

Paul Krause picked up Shannon by throwing a bases loaded strikeout with 2 outs in the last inning...NICE!

Offensively, the Cobalts looked like they might score 15 runs early but ran themselves out of a couple rally innings then had to hold on to the 3 runs they scored in first 2 innings.

Web Gems turned in by Corey Fischer at 3b, Squinting Dougy Michelsen at 1B, Brandon Beyerlein in CF (threw out tying run at plate). Also of note: Zero (0) attempted steals against Rocky Curnayn behind the dish.

Now the 'Balts take on Montgomery Inn Thursday night 6:30pm. The veteran Montgomery Inners put on an offensive display in an 8-1 victory over the Chiefs.

KEEP ON CHUGGING Ol' Balts!!!

Tuesday, July 31


Cobalts Avoid Game #1 Upset, Win 10-3 Over Devil Dogs



'Balts passed a little Gas but no stains
El Vic-a-tor took the hill and looked strong in his 3 innings of work getting the "W" with help from Mikey Taylor who also threw 3 strong in a 10-3 victory over the Devil Dogs.

Multiple hit and RBI games were turned in by Mike Hatfield, Tom Taylor, Corey Fischer, and Todd Taylor.

Next up: Tough match-up with DJ's Bulldogs in Final 8 action of the CRC Tournament...still single elimination until Thursday.



Friday, July 27


Cobalts Remain Undefeated and Co-Champions of Thursday Night League



Back-to-Back or Triple Crown Hang-over???
Cobalts get the 7-0 win over Meridians Thursday to finish out the Thursday League as Co-Champions (with the Cincinnati Chiefs who played the Cobalts in a tie earlier this season)...The Season Finale is tonight 6:30 at Roselawn versus Cubs.

Then the real-deal starts Monday as the Cobalts attempt to defend their City and NABF Regional Championship.

Thursday, July 26


Becker Throws 11 "Chairs" and Makes Quick Work of ATO Boys



Rocky says, "throw dem a chair!"
Keith Becker gave up only 1 hit and fired 11 strikeouts in a 12-0 drubbing of the young ATO squad.

Beck faced a total of 19 batters with only 8 appearances escaping a "K".

Rocky Curnayn went 3-4 with multiple RBI's and Derek Kinnear went 4-4 with Four Doubles!

Final 2 Regular Season Games tonight (vs. Meridians) and tomorrow (vs. Cubs).

Cobalts stand at 14-6-2 for 2007.

Tuesday, July 24


Cobalts and Sting Run Out of Daylight - Another Tie in 10 innings



Kinda Cheesy and Creepy is what that is!
What can you say? A well pitched game on both sides - Paully and Wags for the 'Balts and Ol' Rusty (Natural Lite friend and Tim's Team Ace) for the Sting.

And even though the disputed winning run crossed the plate for us in the 9th, we just didn't get 'er done in regulation like we are suposed to...Hopefully, that which doesn't kill, makes you stronger - and we need to get stronger because here comes the Tournaments!

Ties...like kissing your brother?

Thursday, July 19


Old Cobalts Get Win #13 in old School Style



Somethings You Think You'd Never Ever See
Wednesday night was one of those nights when the phone starts ringing and every call is another player telling Coach that he can't be there...All legitimate reasons, just all coming at same time.

So, the lineup was made with an average age of 36 years old for the Infield. Including the Coach suiting-up and strapping on the knee brace at 1B - not pretty.

But, the Cobalts hit early and often, plating 9 runs off of key RBI hits from Dougy Michelsen, Rocky Curnayn, and Todd Taylor for a 9-4 victory over the youngsters of ATO.

Highlights included:
* Daddy Hat making plays like old days at the Hot Corner
* Akes breaking 75 mph on several fastballs
* Dougy roaming 2b like it was 1994
* Coach caught delayed-stealing responding to a rude pick-off attempt (safe if I slide, damn it)
* Beverages into a long, hot, sticky evening.

Tuesday, July 17


Cobalts Win 2 and Drop 1 in Week 7



Cobalts Brewing Up Some Wins?
Wednesday night featured the comeback of Shannon Organ to the hill after a 19 day layoff to help heal a sore wing.

He looked strong and threw pain-free (good news for Cobalts)in a 22-0 drubbing of the young Blackhawks. Hitters were many as this one was over quickly.

In Thursday night's game, Akes and Becker combined for a 7-3 win over the always tough Montgomery Inn squad. The Cobalt 9 fought to keep the Thursday night league record un-blemished (except for the ridiculous tie).

Friday night, different story. More 'Balts showed up but unfortunately 6 were left handed hitters who had to face the Cheviot lefty ace. The boys eakkkked out 3 hits in a 7-3 loss.

Cobalts now stand at 12-6-1 on the suddenly very moist 2007 season.

This week is more fun with:
Weds 6:30pm vs. ATO at Roselawn
Thurs 8:30pm vs. Thunderhawks at Roselawn
Friday: 6:30pm vs. Sting at Roselawn

Monday, July 9


Cobalts Just Can't Finish...Go 1-2 at Pipeyard



5th Inning is a Killer for Travelling 'Balts
After giving up a 6-2 lead in Game #1 versus the Ohio Titans, and then a 3-0 lead in Game #2, the Cobalts salvaged a little pride by defeating the Cleveland Black Wolves 6-1 in the July 4th Invitational Tournament.

For the first two games the summary was:

We looked strong.
We looked in control.
Then came the 5th inning.
We looked for a bar.

The Tournament was won by St. John Lambrose (Pittsburgh) who now is ranked #1 in the latest National Poll (for those watching those things).

Good time was had by all 13 gone-north 'Balts. Plenty of stories to add to our long history of baseball road-trips. But overall, plenty of work ahead to get ready for any serious post-season run to return to Louisville and the World Series.

ONLY THREE WEEKS REMAINING of regular season action.

What we got?


Tuesday, July 3


ROADTRIP...Cleveland Get Ready, Here Come the Cobalts!



Akes and TT pack Becker in there???
Friday afternoon the Cobalts pack their gear and head North. This time to the Pipeyard Stadium in Loraine, OH just outside Cleveland.

This 4th of July Tournament is hosted by the Ohio Baseball Association and the Cleveland Mosqitoes (NABF WS Champs).

Schedule will be posted here when finalized but generally, the Cobalts will see action Friday night and then a double-header on Saturday. If win 2 of 3, we'll need to wake up Sunday morning for Semi Finals and Championship Games. If win less than 2, then the bars of Westlake had better be prepared.

This will be another great mid-season tournament to test the metal of the Cincinnati Cobalts. Do we have it again this year? Let's find out!

Anyone interested in hitching a ride and becoming a Cobalt Roadie, can contact Akes...he's driving.

Friday, June 29


Rainout Friday Again



Expreienced Beer-Window Salesman Seeks Employment
Grass gets to grow but local Natural Lite sales drastically cut.

Local Habib's Drive-thru announcing layoffs.

Thursday, June 28


Cobalts Handling Varmints When Rain Comes


Rain shortened partial victory over Woodchucks Wednesday night...Akes gets the partial "W"

Friday, June 22


Cobalts Forced to Spank Cart-wheeling Clowns


Cobalts found themselves down 3 runs in the 5th inning versus a talented young Thunderhawks squad who suddenly decided it was time to start acting like clowns.

No kidding, these kids were literally doing cart-wheels in the outfield while screaming not-so-nice stuff at the nice-guy Cobalts.

Of course this leads to a small scrum in the middle of the field but no serious punches thrown...but it definitely gave more giddy-up to the old guys in blue & gold.

So, as the baseball gods usually dictate, the good guys score 4 in the last two innings for a 6-5 win over the silly little boys called Thunderhawks.

A solid pitching performance from Mikey Taylor giving up only 2 earned runs. And big hits from Derek Kinnear and Brando brought home the runs.


Friday, June 22


Cobalts Tame State Powerhouse Cheviot Patriots



Deuce usually celebrates with shopping carts
The Cobalts sent Paully and Becker to the hill to take on the #3 Ranked Team in the State of Ohio, the Cheviot Patriots...and they didn't dissappoint leading the Cobalts to a 4-2 victory Thursday night.

Cobalts had run-producing rally's in 4 different innings with the go-ahead run scored by Deuce Hock's successful Squeeze of Brando from third base. Mikey Taylor had two seperate 2-out RBI hits.

Cobalts rained out on Friday look to continue their little streak of good baseball into next week and then onto Cleveland and the Pipeyard Tournament over 4th of July Holiday.

Tuesday, June 19


Cobalt Sponsor Threatens to Pull Funding



Wanna be "Semi Pro" or "Recreational"???
"If those bums don't get there act together, they'll have to buy their own Natural Lites!" screamed the silent sponsor and key contributor to the Cobalt Semi Pro Baseball Club.

Only once before has it reached this low a level for Cobalt fans (refer to 2003 season when Cobalts temporarily downgraded to "Recreational" level of baseball).

Hopefully this is a wake-up call and this week the Cobalts turn the corner to defend their CRC and NABF Regional Titles. Otherwise...

LET'S GO 'BALTS!

Monday, June 18


ERRORS OCCURRING, ERRORS, ERRORS, ERRORS


Unearned Runs, Bases Loaded 3 Times & 0 Runs, Runners Running into Outs...ERRORS!

Cobalts drop another in 3-2 Extra Inning Loss to Cheviot. Wags Deserved Better!

Friday, June 15


Cobalt's Playing Santa Clause



But always good to see Kwi
So we're getting a little older and rounder, but no reason to just give-away games. But that's exactly what the Cobalts have been up to the past two nights.

Last night, we give up 3 un-earned runs in a 5-5 Tie versus The Chiefs who played well and never gave up. Shannon Morgan throws a 4 hitter but also was generous in hitting 5 batters (none left a mark as Shannon was observing the speed limit thanks to a sore arm). Cobalts had the lead 3 times in this one but failed to seal the deal. Ricardo Ayala, Tom Taylor, Ken Hatfield and Nick Schmidt all continued their hot hitting with multiple hit games.

Wednesday night may have been even more charitable as the Cobalts give the tough young Bulldogs 4 un-earned runs in a sloppy 7-5 loss. Cobalts fought back with clutch RBIs from Mike Hatfield and Ritchie Ayala but too little too late. Coach Johnson's Bulldogs are definetly a talented young bunch and will be a team to watch in the City Tournament.

Tonight we attempt to cut back on the Gift Giving and get back on the "w" side of the column versus the Cheviot Patriots (6:30 Roselawn).

Monday, June 11


Cobalts Swat the Sting for Win #6


Brian Akers and Keith Becker combine for the 6-4 Victory over the always tough Cincinnati Sting (formerly Suds).

The tight 2-1 ballgame was broken open in the 5th inning by a Nick Schmidt bases loaded triple with 2 outs and an 0-2 count. Nick had 4 of the 6 Cobalt RBIs on the night along with two stolen bases.

Cobalts stand 6-1 in 2007 as we head into the heart of the CRC schedule.


Friday, June 8


Paully and Shannon Throw 2 Gems, Yorkville Delivers First Blow



Paully and Shannon say Choo-Choo
Wednesday night saw the Cobalts go into a doubleheader with Shannon Morgan on the hill in Game 1 versus Crosley's Cafe. Five innings later, The Cobalts were 14-1 winners and Morgan gave up only 1 hit.

Derrick Kinnear was 4-4 with 4 RBIs to lead the offense.

Game 2 versus the young guys from Yorkville didn't go as well as the Cobalt bats must have been tired and the offense could only muster 1 run in a 4-1 loss to a good Yorkville pitcher (9 cobalt K's).

Thursday night Paully blew into town to use his magical arrrmm against a good Colonels team. Paully went 5 scoreless and was helped by Mr. Re-Juvenation, Vic Carreon, who recorded the Save with two scoreless.

Mike Hatfield lead the Cobalts with 2 RBIs. Brian Akers added with a 2-3 night.

Cobalts now stand at 5-1 in 2007 with the Cincinnati Sting (formerly Suds) up Friday night at Rosleawn, 6:30 wear blue.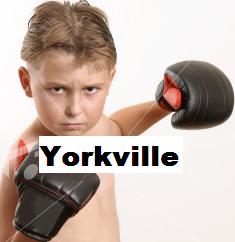 Kid was tough
Tuesday, June 5
Deuce Gets Hot Under Friday Night Lights
You're the Hero now Deuce
Deuce Hock goes 2-2, 2 Runs Scored, and 3 Stolen Bases in a 7-3 Cobalt Victory over Putter's Cubs Friday night.

Mike Wagner looked solid going 5 strong and Mikey Taylor finished with 2 1/3 innings to get the save.

Newcomer Corey Fischer also was "hot" with a pant-ripping double that knocked in the go-ahead RBI.

Cobalts now stand 3-0 after 1 week of the 2007 season.

Friday, June 1


Old 'Balts Suit-up, Notch Victory #2 over Thunderhawks



El Vic-a-tor Still Gott Da Look in His Eyes
Opening Day was the Bill, Mark and Mike show but Thursday night's victory, 4-2 over the Thunderhawks, was all about the veterans.

El Vic-a-tor showed how a Ladies Man (in his late forties) can still dazzle, throwing 2 shutout innings to start off the game.

Then it was the good ol' Keith Becker Show for 4 solid flame-throwing innings to get the Win. Followed by crafty lefty Brian Akers closing the door for the Save.

Offensive leaders were Todd Taylor, Not-so-old Nick Schmidt, and Brandon Byerlein.

See everyone at tonight's game, 6:30 at Roselawn (wear navy jersey), versus the Cubs.

Wednesday, May 23


Cobalts PERFECT on Opening Day: 12-0 over Sand Gnats



Who are Bill, Mark, and Mike???
The Cobalts started 2007 off with an impressive pitching performance that saw the first 14 Sand Gnats go down on strikes and went on for a combined PERFECT GAME.

Ritchie Ayala led the offensive with a couple hits including a 3 run blast over the left field wall.

Pitching for the Cobalts were new staff members Bill, Mark, and Mike. Bill got the win allowing just one foul ball in 2 innings of work.

Back at it tonight versus Thunderhawks at HILLE, 6:30pm (wear gold).

Tuesday, May 8


Big Turnout for 1st Practice!



Jake still looks good (far right back row)
Over 36 prospective Cobalts (some pictured here) showed up for the first practice of 2007.

Notably missing was Kwi Chang, the former Yakoot Swallow Japanese League Pitcher. But, the Cobalts did have a new pitcher from Lawrenceburg show...almost as far away.

Deuce demanded Kwi's contract be negated due to his arrogance of not showing. Coach played April Wine to settle Deuce down after practice.

Rest of the squad was raring to go and the Natches were chilled to perfection. Even Ol' Jake Smith (an original 1986 cobalt) came out to squat behind the dish.

Defending the Championship Crown will not be easy, but this bunch seems ready!

Monday, April 23


Cobalts Accept Bid to Mosquito's July 4th Party



That's No mistake By That Lake
Didn't take Coach long to break his self-made promise to keep the Cobalts close to home this summer...just one Email and off we go to Cleveland for the Mosquito hosted 4th of July Tournament at the New Lorain PipeYard Stadium.

The competition will look a lot like last year's NABF World Series with top notch competition from a 6 state region, including the World Series Champions - Cleveland Mosquitoes.

When asked "why?" Coach just laughed and said, "heard they drink Natural Lite up there!"

So, year #21 will again be filled with stories of the unreal as the Cobalts pack-up for another Road Trip...hide the womans and childs - Here Come the 'Balts!


Wednesday, April 18


Cobalts To Begin Intense Spring Training



Franky, KHAT, Rocky, and Burgy?

Just kidding...still too friggin cold!!!

Friday, April 13


Deuce Calls-Out Kwi Chang Signing


Angered by the signing of Kwi Chang, Deuce Hock has been working hard on a "Return to Glory"

Deuce says he "wants the pill on the hill" and he's got the abs to prove it!

Once a feared ACE of the staff, Deuce plans to send the Japanese former professional home "in a cargo ship full of rubber dog poop"

We look forward to seeing the side-winding veteran return to form and pitch in those big games once again.

(Kwi's response to Deuce Hock's challenge was not translatable)

Wednesday, March 28


Cobalts Sign Former Japanese Pitching Star


Given the many retirements of some Cobalt regulars, Coach has been busy recruiting "Impact Players" for the 2007 season.

Meet the newest Cobalt, Kwi Chang, formerly of the Yakoot Swallows of Japan.

Kwi has just moved into the Cincinnati area and will be ready for the season opener in Mid May. He hopes to bring his family over later in the year - but until then, he will be a swinging bachelor hangin' with Deuce Hock. Look out Karaoke Ladies!

Tuesday, February 27


THIS WEEK IN COBALT HISTORY 2006: Daddy Hat Purchases New Folding Chair


Mike "Daddy" Hatfield could be seen for years scouting opposing pitchers from his Hilltopper Red dugout chair between at bats. But with the "Great Semi-Pro Merger" of the Cobalts and Toppers in 2006, Daddy Hat realized red would clash with his new stylish athletic gold uniform.

So, the rest is history - Cobalt Blue is now the color of Mike's dugout perch and it didn't hurt. Daddy Hat hit .400 and lead the Championship Cobalts in RBIs in 2006.


Check in here for more walks down memory lane during this long, cold, off-season.

Tuesday, January 9


Cobalts Get Their Hardware....Agree on Season #21


After much swirling speculation among the Semi Pro beat writers here in the Queen City, the Cobalts have decided to NOT retire the franchise after their Triple Crown Season. The decision came during the Roy Hobbs Banquet that provided the Cobalt Lounge with more hardware - their second straight RH Championship Plaque.

"There's just too much gas in the tank" said one Cobalt while eating his 4th plate of nachos and 6th draft beverage. Whatever the cause, the Cobalts will take the field in 2007 and defend their championship.

So it goes..."Blackjack!" said Scrote. We'll be Back for Season #21.


Monday, December 18


Merry Christmas and Happy New Year to All Cobalt Fans



Scrote says, "Thanks 'Balt Fans"
The Cobalt Management would like to wish Happy Holidays to all.

Please stay safe and remember to ask Santa for another Championship Year in '07!