coachmo.com: Welcome
Register For COACH MO SPEED CAMPS***** Now!

COACH MO SPEED CAMPS*****

Year-round: morning & evening sessions available
Arizona, Michigan, Las Vegas, Indiana
Phoenix , AZ
Click here to register now!

Brief Description:
Through a series of drills, hills training and instruction in sprint technique, we build...piece by piece a physical model of speed.
Fees:
Prices vary

Monthly, Weekend or Weekly Camps Individual, team and league training East valley & West Valley locations

Our speed camps are designed to improve quickness, speed and agility. These programs will develop straight ahead speed, change of direction, obstacle avoidance, and speed necessary for quick decisions. Strength and core stabilization are emphasized, as are individual needs and the athletic team performance. Core stabilization and strength are essential for sports related injury prevention especially for female athletes. Athletes are trained in first-step explosion, lateral movement and quick feet.

CONTACT US IF YOU WISH TO HOST A CAMP!




Register For COACH MO SPEED CAMPS***** Now!

---

Register For COACH MO FOOTBALL CAMPS***** Now!

COACH MO FOOTBALL CAMPS*****

Phoenix, Arizona (Metro area locations)
Metro Phoenix Arizona, Yuma, Tucson, Sierra Vista, Mayer, Kingman, Bagdad, Flagstaff , AZ
Click here to register now!

Brief Description:
OFFENSE/DEFENSE POSITION SKILLS TRAINING Our football camps are designed to benefit football players who possess desire to develop the skills necessary to play at a higher level. Coducted in a relaxed but competetive atmosphere, this camp is fast paced, intense and competitive. On the field our expert coaching staff will instruct players and conduct a wide variety of drills aimed at developing their individual technique. This will be followed by periods of 1 on 1, 7 on 7, and team periods.
Fees:
Prices vary

OFFENSIVE & DEFENSIVE POSITION SKILLS TRAINING All sessions begin & end with speed and agility warmups designed to improve overall speed, agility and athletic ability

LINEMEN SPECIFIC TRAINING Offensive and Defensive linemen are trained as to enhance their individual skills & techniques by working with Coach Mo and his coaching staff, as well as some of the finest in high school, college and professional coaching. Players will rotate through a series of stations designed as to improve their skils in the trenches. Each session concludes focused instruction and an opportunity to work on both sides of the ball allowing our players to leave with skills to both protect and sack the quarterback! Camp registration will begin 30 minutes prior to the start of the camp.

SKILL POSITION SPECIFIC TRAINING QB's, WR's, RB's, TE's, LB's & DB's enhance individual skills & techniques by working with Coach Mo & his staff as well as some of the finest in youth & high school coaching and periodic special guests. Through a series of drills, 1 on 1 competition, and an intense 7 on 7 competition, players will learn how our skill position players prepare and practice.

FOOTBALL CAMP DATES Contact Coach Mo for Details!!!! Basic tackling technique from beginners to the experienced. Especially geared to those new to football but at a pace for experienced athletes to also have a great learning experience. Conducted in a relaxed, but competetive environment, players are taught, step by step, basic form and the most advanced methods in blocking, tackling and football skills training.

Speed Sunday/Seven on 7: First two weeks of March Last two weeks of April (Includes spring game) First two weeks of May (Includes spring game) Last two weeks of June Third week of July *7 on 7 Follows speed training*

CONTACT CAMPS Tackle football Specific training and development

First two weeks of March Last two weeks of April (Includes spring game) First two weeks of May (Includes spring game) Last two weeks of June (Includes scrimmage) Third week of July: Mini-camp, speed and agility clinic First week of August: Mini-camp and tackle football clinic

All contact camp instruction is supervised by Coach Mo, a trained Head's Up Football trainer and Player Safety coach. For more on Head's Up Football, visit www.usafootball.com, for more on Coach Mo visit www.coachmo.com

DAYS/DATES SUBJECT TO CHANGE: CONTACT COACH MO FOR DATES AND TIMES (480) 2170175 (call/text) coachmo@live.com (email)




Register For COACH MO FOOTBALL CAMPS***** Now!

---

Register For Coach Mo Track & Field Camp***** Now!

Coach Mo Track & Field Camp*****

Year-round: morning & evening sessions available
Arizona, Michigan, Las Vegas, Indiana
Phoenix , AZ
Click here to register now!

Brief Description:
Through a series of drills, hills training and instruction in sprint technique, we build...piece by piece a physical model of speed.
Fees:
Prices vary

Monthly, Weekend or Weekly Camps Individual, team and league training East valley & West Valley locations

Our speed camps are designed to improve quickness, speed and agility. These programs will develop straight ahead speed, change of direction, obstacle avoidance, and speed necessary for quick decisions. Strength and core stabilization are emphasized, as are individual needs and the athletic team performance. Core stabilization and strength are essential for sports related injury prevention especially for female athletes. Athletes are trained in first-step explosion, lateral movement and quick feet.

CONTACT US IF YOU WISH TO HOST A CAMP!




Register For Coach Mo Track & Field Camp***** Now!

---

Register For Coach Mo Sprint Camp***** Now!

Coach Mo Sprint Camp*****

Year-round: morning & evening sessions available
Arizona, Michigan, Las Vegas, Indiana
Phoenix , AZ
Click here to register now!

Brief Description:
Through a series of drills, hills training and instruction in sprint technique, we build...piece by piece a physical model of speed.
Fees:
Prices vary

Monthly, Weekend or Weekly Camps Individual, team and league training East valley & West Valley locations

Our speed camps are designed to improve quickness, speed and agility. These programs will develop straight ahead speed, change of direction, obstacle avoidance, and speed necessary for quick decisions. Strength and core stabilization are emphasized, as are individual needs and the athletic team performance. Core stabilization and strength are essential for sports related injury prevention especially for female athletes. Athletes are trained in first-step explosion, lateral movement and quick feet.

CONTACT US IF YOU WISH TO HOST A CAMP!




Register For Coach Mo Sprint Camp***** Now!

---

Register For COACH MO FOOTBALL***** Now!

Brief Description:
Managed by Coach Mo, our program serves local Schools and neighboring communites . Starting at age 5, we accept all skill levels welcome and everyone plays. The leagues are "kid" driven with instruction in basic athletic and life skills. Our goal is to provide athletes, parents and coaches a spiritual outlet through sports and to develop within each athlete, strong values and attitudes....and everyone plays!
Fees:
$50-$100
Coach Mo Football:
Developmental Tackle Football: Managed by Coach Mo, our program serves local Schools and neighboring communites . Starting at age 5, we accept all skill levels welcome and everyone plays. The leagues are "kid" driven with instruction in basic athletic and life skills. Our goal is to provide athletes, parents and coaches a spiritual outlet through sports and to develop within each athlete, strong values and attitudes....and everyone plays!

League director Coach Mo has a well earned reputation as a fair & competent league administrator. Coach Mo trains the finest in NFL. college & high school athletes.




Register For COACH MO FOOTBALL***** Now!

---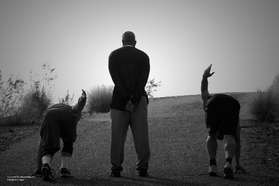 Coach Mo: "The best at what he does"
Speed Training
Aeneas Williams: Alumni/Spiritual Guide
High Speed training. We train pros like Simeon Rice, Aeneas Williams, Terrell Suggs, Tony Womack and the finest in college & high School athletes. Youth football, soccer, basketball, softball, hockey & baseball teams as well as High school, college, NFL, NBA, MLB, NHL & youth sports rosters are dotted with talented athletes with Lightning "roots" and ties to Coach Mo. Our training transcends athletics, helping pro & amatuer athletes ages 5 to adult reach their goals .... faster.....Join Us!





CONTACT US!!!
Phone: (480)217-0175
email: coachmo@live.com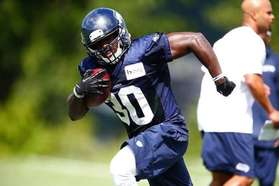 Driven: 2014 Alumni Demitrius Bronson
Coach Mo Speed Camp
Darrelle Revis (Right) dropped his 40 from 4.6 to 4.3: 2007 1st round pick
Team Training
On-Site Training
Individual Training
Sport Specific Training
We Offer Training Year-Round!
Based out of Phoenix, Las Vegas & Detroit
Develop your speed & talents BEFORE the season starts. Stay in shape during the season and during the off season. We offer pre-season, pre-training camp and pre-combine training. Clients may select weekly, monthly, quarterly or year-round training. We offer training and instruction in sprint technique, speed improvement, fitness and conditioning teams, individuals and groups. Using hills, resistance training, all-weather tracks and a relentless series of drills, we build piece by piece, a physical model of speed while improving explosiveness, overall athletic ability and endurance. With innovative training techniques, we train our athletes to develop the responsiveness and ability perform with rapid, decisive and sustainable speed anytime, anywhere.
Based out of Phoenix, Arizona, we train & play year-round with teams, individuals and groups. We also conduct on-site training at your facility. Click on one of these photos to learn more about Coach Mo Speed Camps.
Coach Mo Speed Camp Alumni
CFL Draft pick Taylor Loffler: Boise State/British Columbia
Richard Jefferson: NBA
Terrell Suggs: NFL
Roddy White: NFL
Lofa Tatupu: NFL
Manny Lawson: NFL
Stephen Tulluch: NFL
Vince Jackson: NFL
Kelvin Hayden: NFL
Brandon Marshall: NFL
Freddy Sanchez: MLB
Ike Davis: MLB
Syd'Quan Thompson: NFL
Cory Burns: MLB
Matt Hall: MLB
NFL Pro-Day, Combine and Training Camp Prep
Our 1st Combine prospect, Shaun McDonald: Back to back 4.2's when it counted...
We've developed a well earned reputation for dramatically improving 40 yard dash times quickly, safely and efficiently and results have been nothing less than phemominal!

Since 2003, Coach Mo Mo has trained the finest in NFL draft prospects, helping them to run and react faster and the results have been nothing less than phemominal!
We've had successful groups of players that have been early, middle and late round picks and an impressive list of athletes that have been equally successful as free agents/

Now, teamed up with some of the finest agents & coaches, we represent more than a technical leap forward. We add a whole new spirit led dimension to speed training, pre combine conditioning and year-round training. Our athletes are trained to have the ability to run, react and play faster, anytime.....anywhere.
.....Join Us
Host One Of Our Speed Camps or Combines!!!!
Football Specific Contact camps, Clinics, Speed & Skills Training
Speedcamp alumni Kelvin Hayden runs for a score in the 2007 Superbowl
Excellent opportunities for athletes of all ages to enhance their skills. Campers will get instruction from current and/or former pro players and special guests.   With help from our college and high school alumni, campers, parents and coaches have Q & A opportunities ranging from training to general coaching advice.
Tackle camps
Speed & Agility camps
Position Specific Training
Youth Developmental Camps
Clinic Manager Coach Mo handles the speed training & warm-up duties. Camp hosts, staff and special guests will be hands-on in teaching the fundamentals of their specific position. Coaches, players and staff give of their time to teach parents & youngsters the fundamentals of sports and to talk about life skills such as teamwork, dedication, attitude, enthusiasm, etc. Players are given the opportunity to work on skills learned through 3 on, 5 on & 7 on 7 drills.
Click on the pic for details!
Speed training & Workouts: Click Here!!!
Sports Specific Speed Training For Baseball, Soccer, Softball & Basketball Players
Alumni: World Series hero Tony Womack
Softball
Baseball
Basketball
Soccer
Track
Youth Teams
Leagues & Clubs
Our speed camps are designed to improve quickness, speed and agility. These programs will develop straight ahead speed, change of direction, obstacle avoidance, and speed necessary for quick decisions. Strength and core stabilization are emphasized, as are individual needs and the athletic team performance. Core stabilization and strength are essential for sports related injury prevention especially for female athletes. Athletes are trained in first-step explosion, lateral movement and quick feet.
Follow Us On Facebook: Click Here!
Coach Mo Football
Our central Phoenix based Instructional Leagues are open to the public
Managed by Coach Mo, our program serves local Schools and neighboring communites . Starting at age 5, we accept all skill levels welcome and everyone plays. The leagues are "kid" driven with instruction in basic athletic and life skills. Our goal is to provide athletes, parents and coaches a spiritual outlet through sports and to develop within each athlete, strong values and attitudes....and everyone plays!
Tackle Football Click here
Flag Football Click here
Football Camps Click here
Football Clinics Click here
For questions, Contact Coach mo at 480-217-0175 or coachmo@live.com (email).
Advertise on this website: Click here!
Speed Training and Coaches Clinics for teams & Leagues
Terrell Suggs (Ravens) prepped for the NFL draft with Coach Mo
Our speed camps transcends football to all sports helping football, soccer, baseball, softball & basketball players from all levels, reach their goals....faster.
More than a speed camp, we offer a whole new dimension in athletic training and a technological leap forward in speed development. We are available for teams and leagues for training purposes for coaches and your atheltes.   
Contact Coach Mo for details about hosting a speed camp.
We offer camps and clinics for leagues, teams, coaches, players and parents. Several valley teams use our services with proven results. We train year round and we are flexible. With access to many current and former players, we can offer you what will be a memorable service for your organization.
Follow Us On Twitter @coachmodotcom
Youth SportsTeams, Leagues & Camps
Click on the photo to visit our youth sports link!!!
Whatever the sport, we've got your game. Our leagues are kids driven with basic instruction in athleticism with an emaphasis on teamwork. Our goal is to offer players, parents and athletes a spiritual outlet through sports and to develop within each athlete strong values and attitudes. Everyone plays!!!
For information & news updates click on one of the links above or follow us on Facebook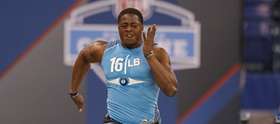 Steven Johnson (2012): Bronco's, Titans...
Track & Field Sprint Camp and Long Distance Training
Speed Camp Alumni/Footballer: All-American sprinter Trae Armstrong
Known for our reputation in the sprints and hurdles, we offer specialized individual and small group training in all track and field events. We have a well earned reputation for training the finest in athletics from youth to professional. Year round training
Summer & Winter Track Camp
Scheduled training blocks & Speed Sundays!
Holiday sessions Pre season, in-season and post season training
Small and large group settings
Event specific sessions available
Browse the website for video & more info or Contact Coach Mo for details (call/text) 480-217-0175 or via email at coachmo@coachmo.com www.coachmo.com ....Join Us!
Charter School Sports: Click Here!
AAAC High School Sports Teams & Leagues
Affordable fees, safe facilities, a relaxed but competetive atmosphere...Join Us
We offer junior high school and high school football, basketball, track & field. Football Track & Field Basketball Cheer & spiritline Contact us! (480)217-0175 mstreety@hotmail.com The Arizona Amatuer Athletic Conference (AAAC) offer's age group, junior high and high school football, basketball, cross country, track & field. All levels welcome and everyone plays. Our high school and junior high school conferences includes the finest in Arizona's public & charter school athletes. Visit our link at www.highschool.coachmo.com

Coach Mo Track & Field Camp: Training the finest in Track & Field (Click here)

The Outlaws are proud supporters of Coach Mo's Field Of Dreams project
Phoenix Outlaws Semi-Pro Football
Click on the photo: Those Who Stay, WIll Be Champions!
2012 GRIDIRON LEAGUE CHAMPIONS
Adult Amatuer Football
Semi-Pro Football
Since 1999
PRACTICE IS ON!
THE PHOENIX OUTLAWS ARE PRACTICING FOR
JOIN US FOR THE UPCOMING SEASON!!!
Only serious championship caliber players need to attend.
OFFENSIVE/DEFENSIVE LINEMAN NEEDED!

Join Us.......Contact Coach Polchin
602-561-5912 cell
623-536-2773 hm
phxout@msn.com email
For pictures & video click on Facebook link, for real time game update we are on Twitter

......."The Hill"
Coach Mo
Coach Mo with former NFL great Simeon Rice
Director, Head Coach

A 13 year Air Force Veteran (Training Systems Specialist), Coach Mo began working as a coach in the Phoenix area in 1990 at Luke Air Force base where his 56 Medical Group football teams enjoyed a 40-4 record in 4 years with 4 championship appearances (winning 3). His military training, education & experience and has given him unique and use knowledge in a wide range of areas to include training systems development, nutrition, kinesiology, biomechanics, biolocomotion and astrophysics, giving him a unique perspective in the areas of speed development.

As a track coach at Peoria Centennial (91-94), Phoenix Moon Valley (93-98) and Desert Vista (99-2000) high Schools his athletes enjoyed phenomenal success dominating the sprints, jumps & hurdles in their respective regions.

In 1999 Coach Mo's sprinters won every sprint, hurdle & long jump title in the region while he was at Moon Valley (he also tutored sprinters from Apollo, Independence, Cactus & Centennial High Schools). His Lightning Track Club (LTC) trained athletes won nearly every sprint, hurdle & long jump event in the region during his ttenure based out of Moon Valley in the Glendale District. In 1997 & 98, he coached back to back state sprint champs Jamaal Peterson (100m, silver at 200, 4th in the 100HH) and Brandon Bardwell (200m, silver at 400, 4th in the 100m). He was also the receivers & defensive backs coach at Moon (93-94) tutoring 4 all-region selections.

Since 1994, Coach Mo speed campers & LTC alumni won dozens of regional titles, three dozen top 4 state finishes and over 40 state Championships. In 2000, he helped Desert Vista's girls team to the 5A title, coached 5A triple jump state champ Bobby Wade (Chicago Bears/Tennessee Titans), All-America spinter and Footlocker classic finalist (100m) Chris Snow, a major league baseball draft pick (Los Angeles Dodgers) and all state sprinter Alexis Welch. He was also an assistant coach for the region champion Thunder football team and members of Desert Vista's state championship baseball team.

In 2002, Coach Mo reunited with former Desert Vista football and track Coach Jim Rattay at Phoenix Christian High School. Since then, the two continued their winning ways as the Cougar football team has won consecutive region and a state titles (2003 & 2004). In 2002 Mo also took on Athletic Director duties at the Murphy Field Of Dreams and would soon take over as youth football manager for the Arizona Cardinals.

After stints as an Assistant Principal at Career Success and Ahwatukee Horizon Schools, Coach Mo became the Cougars head track & field coach in 2003, coaching the Cougar sprinters, hurdlers & jumpers. During his tenure, the Cougars have had their best showing in 20 years with 90 top 10 finishes and 14 championships in the 2A metro region including second place team finishes in 2003 & 2004. At the state championships, his athletes have had 62 top 10 finishes and three state titles. The boys team was state runner up in 2005. In 2006, PC hurdlers Matt Kredit and Domoneek Staton swept the boys & girls hurdles at the 2A metro region championships. Kredit went on the take third at state.

2005 brought in a who new dimension to Coach Mo's resume as many of the NFL combine's top performers had ties to his speed camps. After two years of working with future NFL draft picks in Shaun McDonald (Rams 4th rounf 2003) and Terrell Suggs (Ravens first round 2004), he teamed up with Brett Fisher. After that his success had a multiplative results in 2005 with Roddy White (first round/Atlanta), JJ Arrington (2nd round round/Arizona), Vince Jackson (second round/San Diego), Kelvin Hayden (Kelvin Hayden 2nd round Indianapolis), Lofa Tatupu (2nd round/Seattle) all being drafted. In all, 12 players with ties to Coach Mo were drafted. In 2006, Manny Lawson was drafted by the 49ers in the first round while Brandon Marshall (Broncos), Stephen Tulloch (Titans) and Darryl Tapp (Seattle) were all selected in the first day and had instant impacts on ther respective teams. All shined brightly at the Indianapolis NFL combine and their home Pro Days. Coach Mo still trains the finest in NFL prospects and several free agents.

Dozens of basketball, softball and volleyball players that attended Coach Mo Speed Camps have been named to all-state teams, forty three were honored by their regions in their respective sports. A succesful string of All-state running backs like DJ Hollingsworth (Cactus '98), Kyran Jones (Peoria '99), Chasda Martin (Moon Valley '99/Northwestern), Bobby Wade (Desert Vista '00/Arizona), Philo Sanchez (Tucson Sunnyside '01/Northern Arizona) C.R. Davis (Moon Valley 02/Wyoming) and Kyle Gingg (Phoenix Christian '03/Boise State) all spent time with Coach Mo's speed training. He's also trained all-region and all-state recievers at four different schools.

A former Air Force & college sprinter and guest speaker at the Nike Coach of the Year Clinic, Coach Mo's client list has included Aeneas Williams (St. Louis Rams), Simeon Rice (Buccaneers), Javon Walker (Packers), Shaun McDonald (Rams), Terry Fair (Steelers), Tony Womack (Boston Red Socks), Michael Bankston (Redskins), Travis Brown (Bills), Allen DeGraffenried (Broncos), Terry Irving (Titans), Terrell Suggs & Frank Sanders (Ravens), Bryan Gilmore (Cardinals), Kwamme Lassiter (Chargers), MarTay Jenkins and other NFL, baseball, college and high school athletes. Recently, his speed camps have been instrumental in preparing college stars like Arizona State's McDonald, Suggs, Jimmy Verdon, Skyler Fulton, Regis Crawford, Jason Shivers and Dale Robinson for the NFL draft and training camps.

For testimonials and more on Coach Mo, click on the photo below.

1 Thessalonians 5:17

Ecclesiastes 3:13
Information
Speed Training with Tony Womack: Click here!
Host one of our speed camps! (Click Here)
T3K Wear: High performance sports wear by Simeon Rice
Coach Mo Speed Camp Alumni

NFL Quarterback Travis Brown, a Phoenix Product