Coach Mo Basketball: Welcome
Coach Mo Basketball
We offer intramural leagues, open gym and travel play
Making a difference one person at a time.....

OUR PURPOSE


To improve the skills, promote and improve visibility of our member schools, administrators, coaches, athletes and parents.

To promote excellence in academics and amatuer athletics for youth age 7-19.

To enhance and strengthen participation and competition in our member clubs and schools.

To promote community service, good sportmanship and citizenship.

To foster opportunities for college scholarships.

To promote our core competencies and distinctive capabilities on a shared commitment to three core values -- integrity, service, and excellence in all we do.
We fullfill our purpose by providing instruction and guidance to players and coaches, by providing opportunities for local, regional, national, and international competition and by working with other sports organizations established to benefit amatuer athletics.
Especially designed for athletes living in the Murphy, Washington, and Phoenix Christian Unified School Districts, our primary goals are to improve the skills of the player on and off court. Our programs, clinics, and tryouts, are open to all players, regardless of skill level. We are driven to provide athletes, parents and coaches a spiritual outlet through sports and to develop within each athlete, strong values and attitudes.

OUR PHILOSOPHY: PRAY TOGETHER, PLAY TOGETHER AND WIN!


.....Join Us!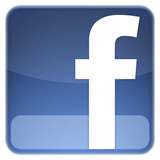 Follow Us On Facebook @ Coach Mo Basketball
Youth Basketball
Click on the pic for team & league details
Age group basketball starting at age 5. Intramural and league play based at Art Hamilton elementary school. Travel teams based at Hamilton, Kuban and Garcia schools. All four schools have weekly open gym and tryout sessions. The schools, based in the Murphy school district, are located in the Durango curve area in south central Phoenix.
Open gym
Intramural leagues
Competetive leagues
Travel teams
Contact Coach Mo For details
High School/Club Basketball
Boys & girls camps & teams!
We are pleased to offer multiple opportunities for male and female high school and junior high school aged players to improve their games. With two high school developmental programs and three junior high programs our players can choose the route to improvement being through club play, skills development camps or intramural and league play.
Team Hope Club Basketball
Murphy Mustangs JHS player development
Team Hamilton Rotary player development
Through play and a relentless series of drills, your player can make strives towards improvement. Join us! Contact Coach Mo for details!
Basketball camps, Clinics and Tournaments
Track star, line backer: Richard Jefferson
We offer basketball camps and clinics for members of teams and for the public as well. Contact us for camp and clinic information.
Skills camps
One on one sessions
Developmental intramural leagues
Player combines
Speed & agility training
Speed camps
Strength training
Internships
Coaching opportunities
NBA and former Uof A star Richard Jefferson trained with Coach Mo while at Moon Valley, Wisconsin's Ryan Evans and many other players in multiple sports either trained with or at one time ran track with Coach Mo.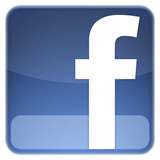 Follow Us On Facebook @ Coach Mo Basketball
Monday, December 14
Basketball Partnership with District & City Of Phoenix a Win-Win
Leagues, camps & clinics are supervised by Rob Sells and his staff
Teamed up once again with The Murphy School District, City Of Phoenix Parks & Recreation (Hermosa Park, Lindo Park, Alkire Park and Coffelt Park) and Phoenix Christian High School, our leagues, camps & clinics are running better than ever!!! Staffed by Murphy teachers/coaches and Parks and recreation employees, players compete in a relaxex/competetive atmosphere staffed by true professionals.
Basketball Skills Camps
Intramural Leagues
Club/Travel Teams
Managed by Coach Mo and facilitated by former Phoenix basketball phenom Rob Sells and his staff, our program serves local Schools and neighboring communites. The leagues are "kid" driven with instruction in basic athletic and life skills. Our goal is to provide athletes, parents and coaches a spiritual outlet through sports and to develop within each athlete, strong values and attitudes....and everyone plays! For questions, Contact Coach mo at 480-217-0175 or coachmo@live.com (email).