Central Little League: Welcome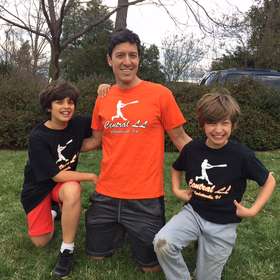 Central LL 65th Anniversary Commemorative T-shirt
Welcome to Central Little League!
Spring 2016 registration is open!
Registration closes 2/28/16 @ Noon
Click on the link below to register!
The spring 2016 Central Little League Registration site
Fees for the spring 2016 season are as follows and include team uniforms:
$50 T-Ball -ages 4-6
$60 Lower Minors (Coach Pitch) -ages 6-8
$75 Upper Minors (Kid Pitch) -ages 8-11
$75 Majors -ages 9-12
So that we can continue to offer scholarships to players in need, and keep fees low, we ask that you consider making a donation in any amount in addition to the above fees. On average it costs CLL approximately $100 per player to run the spring season. Once you begin the registration process you will be given the opportunity to make a donation. We appreciate any donation you can make.
Central Little League offers need-based scholarships. Please complete the scholarship application under the handouts section of our website www.centralLL.com and email to League President Raul Arbelaez for consideration at cvillecll@gmail.com
See tabs at left for Spring 2016 tryout info and general season info & Off season Basics clinics at the Baseball Company
Volunteer for Central Little League!
Central Little League is an all-volunteer youth baseball organization for boys and girls. Skills are taught not just for baseball but also for life . We are committed to providing area boys and girls with an enriching, challenging, safe and exciting baseball experience. A tradition that began nearly 65 years ago! We need your help, as a volunteer to grow our league and carry on this tradition. At this time we are in need of several board volunteers for the following positions:
Controller (we have a treasurer)

Concessions Director

Volunteer coordinator

At large members and of course we always welcome those who would like to coach or volunteer in any capacity
Please consider giving of your time and talents……can't commit to a board position? No problem… any help is appreciated. Know nothing about baseball/coaching? No problem, Little League has a lot of resources and our board members are glad to share ideas and lend support. Not sure what to do? We have lots of tools to help you!
Please contact our league president Raul Arbelaez if you interested at cvillecll@gmail.com
*****************************************************************************************************
Rainout info: Your coach will communicate any rainout info
******************************************************************************************************
Thanks to TSS photo for this team Photo of the 2015 CLL champs Dominos!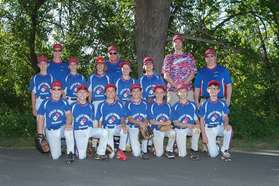 Congratulations to the 2015 Central Little League Champs Dominos!