CLARKSTON CHIEFS :: Welcome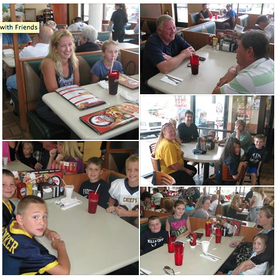 Thank you Leo's Coney. Fun was had by all!
Chiefs practice will be Tuesday-Friday from 5:30-7:30 now that games have started. Wednesday and Thursday have been declared our hitting practices.
We have started 3 sub committeess (advertising, fundraising and welcoming committee) this season and are looking for some volunteers to join. Please send and email to Gina Hubbs at 248-703-4912 or gicat524@gmail.com if are interested in joining any of the committees.
A great read about the Clarston High School varsity football team. This is why the Chiefs and youth football is important. Read to find out it's not just about learning how to play football!
http://www.detroitnews.com/article/20131122/SPORTS05/311220124/1049/sports05/Clarkston-geared-up-reach-first-football-final
http://highschoolsports.mlive.com/news/article/5650483414316799122/clarkston-football-captures-its-first-state-championship-with-32-14-victory-over-detroit-catholic-central/#/0
http://www.miprepzone.com/oakland/results.asp?ID=11710
A FAMILY EXPERIENCE FOR 43 YEARS
(1970 - 2012)
Welcome to the Clarkston Football Association, home of the Clarkston Chiefs. Since 1970, the Clarkston Chiefs have supported the Clarkston Area and its children with experiences that last a lifetime. The Clarkston Chiefs is a group of nearly 900 athletes, parents and volunteers who promote youth tackle football, cheerleading and pom pon. We are a franchise of the Northern Youth Football League (www.nyfl.net).

The NYFL franchises realize that winning is not what creates a successful team, but focus on developing young men and women with character and respect for others. That is why all NYFL teams must embrace the "KIDS FIRST" philosophy to participate in NYFL activities. Currently, there are eight NYFL team franchises, which are:

The athletes are between the ages of 8 and 14 and are separated into three divisions: Freshman(8-9) and Junior Varsity (10-11). The Clarkston Chiefs currently have 3 freshman teams and 3 JV teams. Our team colors are Gold, White and Blue.
This summer practices begin on July 30th at Pine Knob Elementary with our first games starting on a weekend in late August. There are no games or practices Friday through Monday Labor Day weekend. Our season will end with the playing of the NYFL Super Bowl in early November. We also have an awards ceremony which occurs in early November.
For the latest information about the Clarkston Chiefs, check out the "Chief's News" link. It is updated with the latest information as it becomes available. Additionlly, NYFL information can be found at www.nyfl.net.

Don't forget to sign our Guestbook or send a note to us at info@clarkstonchiefs.org.

Thank you for your interest in the Clarkston Chiefs.

GO CHIEFS!!!!!
The Clarkston Chiefs' Name, Logo and 40th Emblem Logo are trademarks of Clarkston Football Association. All Rights Reserved. Unauthorized use is prohibited.