Clarendon Little League: Welcome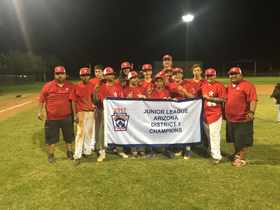 2017 Juniors D-3 Champions
Welcome to Clarendon Little League
***The Junior's State Tournament game originally scheduled for Saturday has been POSTPONED until Sunday, 7/23 at 5:30pm***
Central Phoenix's Little League Since 1952
Don't forget to like our FACEBOOK PAGE and follow us on Twitter!
**Softball now offered!
Congratulations to the 2017 District 3 Senior League Champions from Clarendon LL!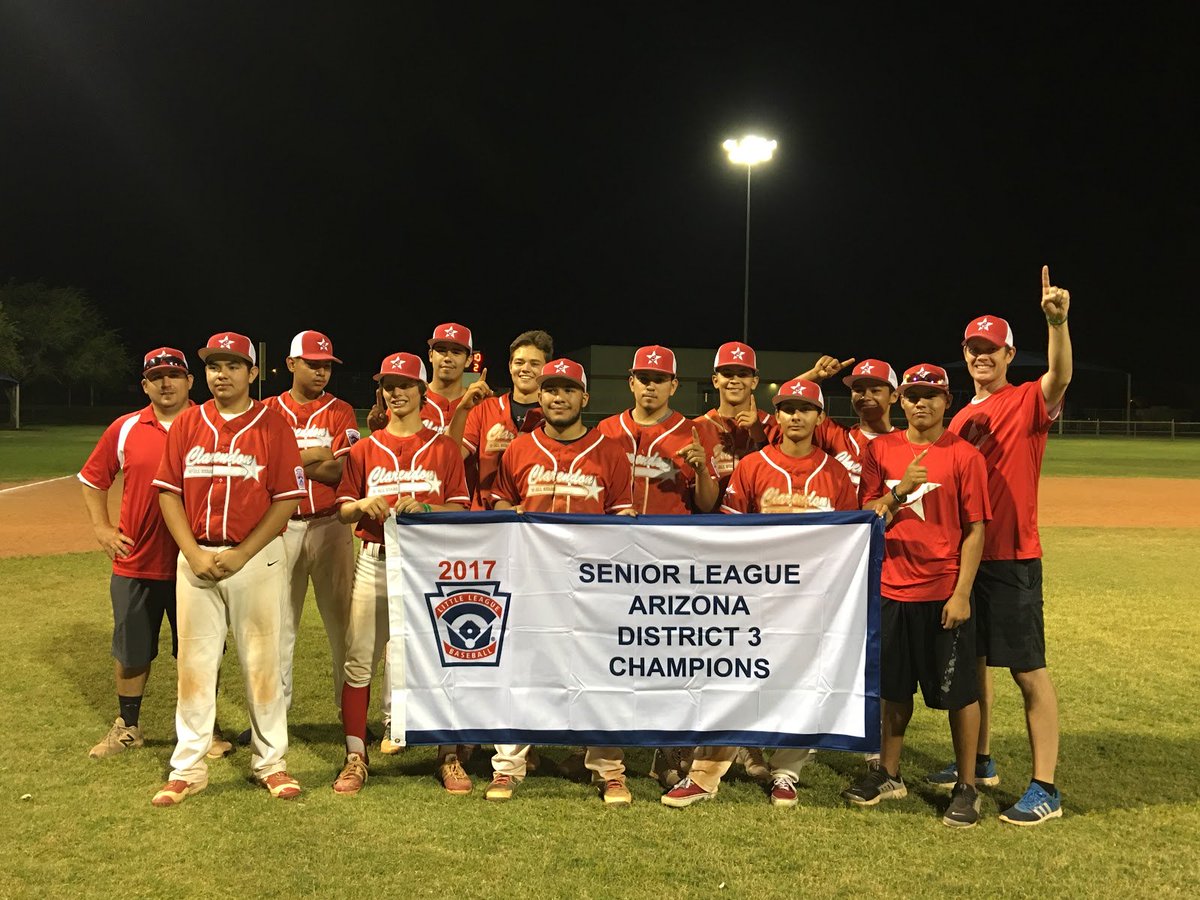 **NEW** Play with your school friends!!!
In an effort to accommodate for Little Leaguers to play with their classmates, and ease the burden on parents and guardians, Little League has amended its residency requirements to allow children to play in the local league whose boundaries where they attend school is located. This means that all children attending Osborn/Clarendon public schools or any charter or private school within the Clarendon Little League boundaries can play with Clarendon Little League! Tell your friends!
On behalf of Clarendon Little League's players, coaches and board members we would like to say a BIG THANK YOU to Jason's Propulsion League for their support and sponsorship!! Thanks to their fundraising and the donation of new and gently used equipment Clarendon Little League was able to assist dozens of kids in our community participate in our Spring Season and fulfill their love for the game!!! THANK YOU FOR SUPPORTING OUR LEAGUE!!!!
**NEW BOARD MEMBERS NEEDED: The League (your League) needs your help. Are you interested in helping to keep the League going strong? Are you interested in seeing it get even better? Then you should stop by the Snack Bar and sign up to be CLL Board Member. It's not as time-consuming as you think, and even a little bit of your time will go along way. If you have any questions, feel free to ask any of the current Board Members, or call Cisco Valenzuela at 602-446-4753.
CLL ONLINE LEAGUE STORE: We now have an online League store where personalized CLL clothing and other merchandise can be purchased. The store is operated by PrepSportswear, Inc. Visit the store by clicking on the image below or on the "Sportswear" link in the menu on the left. There are hundreds of items and styles to choose from, and each one can be customized (e.g., "Mom," "Dad," "Coach," player's name, etc.). Wearing your CLL merchandise to the games not only shows support for the League, but PrepSportswear will donate 5 percent of each purchase back to the League!
Visit Our League Store!!!
SPONSORS NEEDED!
The League has various levels of sponsorship for both businesses and individuals. Check out the Sponsorship Information Sheet found in the Handouts section for details about the different sponsorship packages. If you know of any businesses that might be interested, please feel free to forward a copy of the Sponsorship Information Sheet to them. Any questions about sponsorships should be directed to info@clarendonlittleleague.org.

*****************