Claiborne Sparks: My Site News: Katherine Bouchereau, a 2013 Claiborne Spark Scholarship Recipient
Katherine Bouchereau, a 2013 Claiborne Spark Scholarship Recipient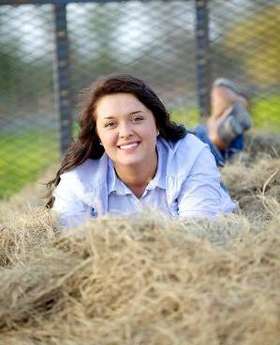 Katherine
The Claiborne Sparks, Inc. is proud to announce that Katherine Bouchereau is a recipient of one of its three 2013 scholarships.
Katherine is a graduating student from Port Barre High School. She plans to major in Nursing at the University of Louisiana at Lafayette.
She is the daughter of Forest and Jerry Bouchereau of Washington, LA.
Katherine has shown herself to be a virtue of community service in the area by spear heading the "Walk for a Cause" for a fellow citizen in Port Barre. She has also dedicated herself to helping and giving to the Port Barre Public Library through selfless hours of organizing and assembling children's books. Katherine is known as a responsible young lady who puts forth and contributes in a positive way whenever an opportunity presents itself to help those in need.
She is a member of the National Honors Society, Beta Club, Sisters with a Vision Service Club; FCCLA and the Chosen Club.
Katherine is an honor roll student and is a member of the track team and qualified for this year's regional track meet in the 1500 meters. She is also a member of the Port Barre High School Swim Team.
Katherine says that sports taught her to give her all in everything, which she also intends to do in pursuing her college degree.
Congratulations to Katherine!