Claiborne Sparks: My Site News: Chelsey Fontenot, a Claiborne Sparks, Inc. 2013 Scholarship Recipient
Chelsey Fontenot, a Claiborne Sparks, Inc. 2013 Scholarship Recipient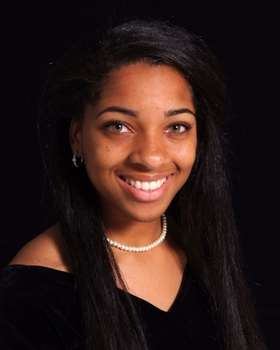 Chelsey
Ms. Chelsey Fontenot, is a student at North Central High School. Chelsey is ranked #1 in her graduating class and is Valedictorian. Ms. Fontenot plans to attend LSU in New Orleans and major in Kinesiology and after receiving her degree, will apply to become a medical doctor. We have no doubt that Chelsey will accomplish this ambitious endeavor and we are pleased to play a small part in it.
Chelsey is the daughter of Erick and Johnnie Fontenot of LeBeau, LA.
Chelsey is also a recipient of the Tulane University Award for Outstanding Academic and Community Service; a Youth Leadership Member of the St. Landry Parish Chamber of Commerce; a St. Landry Parish Student of the Year Nominee; a student council member; Student of the Year at North Central High School; Class President; Captain of the Basketball team; Captain of the Cross Country and Track Team; Career Pathway Participant; and a 4-H Club member.
Chelsey was the regional champion in the 800 meters for this past school term; placed third in the 800 meter at state; was a three-time district champion in the long jump; and a member of the district champion girls basketball team for 2012-2013 and a Top 28 participant.
Congratulations Chelsey!