Chollas Lake Little League: Welcome
Monday, August 3
Field Location: 6005
College Grove Drive, San Diego CA 92115
Snack Bar #: 619-263-9270
At Chollas Lake Little League we strive to make our park a safe family oriented facility. There are "NO DOGS", "NO GLASS BOTTLES" and "NO ALCOHOL" allowed at any time. As well, smoking is only permitted in the East Parking Lot (asphalt) areas, this is the parking lot areas just to the right and left sides of the snack bar (No smoking in the Umpire or Auxiliary parking areas)
Bike Riding, Skate Boarding and Scooter Riding are NOT ALLOWED at fields on game days, Thank You for your cooperation.
---
Register for Fall Ball. Payment is required at time of registration.
See Kelly or Carol for more information.
---
2015 District Tournament of Champions
The District Tournament of Champions will begin on Monday June 1st The brackets are in the handouts section. All brackets will be updated daily during the tournament. . Be sure to check back often as information could change due to circumstances beyond our control.

Chollas Lake TOC Teams: Major Division "Giants" & Minor Division " Thundercats"

The teams will be play at Chollas on Monday June 1, Wednesday June 3 and Friday June 5th .

Come out and watch these kids play some baseball against other teams in the district.

We Need Volunteers for TOC week at Chollas. We need help in the Snack Bar, you like to be the master griller on the BBQ? We need help in all areas during TOC . Let us know what you can do to help...and when....

TOC Games begin Mon June 1 thru Wed June 10th

TOC BRACKETS in HANDOUTS section..
---
All Stars is around the corner, Accounts must be paid in full to be eligible for All Stars.
---
---
Monday, August 3
2015 Fallball
FALLBALL @ CHOLLAS LAKE LITTLE LEAGUE
(ages 7 @ up) $ 60.00 (due at time of registration)
CAPS, MINORS, MAJORs will have teams during fallball.
SIGN UP's Friday August 7th 5:00pm - 7:00pm
Saturday, August 8th 11:00 am – 1:00pm
Sunday, August 9th 12:00 pm - 2:00 pm
August Clinic Dates Monday, August 24th – Friday, August 28th 5:00 pm - 7:00 pm
Fallball clinic days are important for the player and is included with your fee.
Fallball season games are played on Sundays. First game is Sunday September 20th, and the last game of fallball season Sunday November 22nd. Fallball season is focused on skills and development, not about wins and losses..
It's a time to work on what the players already know. It's also the time to learn maybe a new position, some players might want to try pitching,it's a time for developing players and working on skills, batting, catching, sliding, running etc.... just to name a few of the areas will be working on.
Fallball is also a time for the adults. Ever think about maybe coaching, or being a umpire?
We can use you…. Never done it before? Why not give it a try, this is the perfect time….
Ask us about many opportunities we have for volunteers. We would love to have you, and, what better way for your children see you? Volunteering is awesome….
Give us a call if you have any questions, hope to see you in August….
---
Saturday, June 6
Chollas Lake Announces 9-10 All Stars
CONGRATULATIONS FOR MAKING THE 9-10 ALL STAR TEAM!
MANAGER DANIEL MORALES
| | | | |
| --- | --- | --- | --- |
| | | Richard Alatorre | Zander Kobold |
| | | Julian Augsburger | Che Lake |
| | | Dartanyan Barnes | Joel Spencer |
| | | Andrew Burke | Christopher Trapp |
| | | Elias Burlaza | Isaac Valdez |
| | | Michael Hill | David Winfield |
Friday, June 5
All Star Saturday
2015 All-Star Saturday
Date: Saturday, June 13th
Location:
Chollas Lake Little League

Times:
9-10's teams 9:00am to 11:00am; 10-11's teams 11:00am to 12:00pm; 11-12's teams 1:00pm to 4:00pm (Please report in 1/2 hour before your start time)
All-Star Saturday Handouts:
Managers of Little League Teams Instructions,
All-Star Skill Event Instructions
,
9-10's Announce Sheet
,
10-11's Announce Sheet
,
Little League (11-12's) Announce Sheet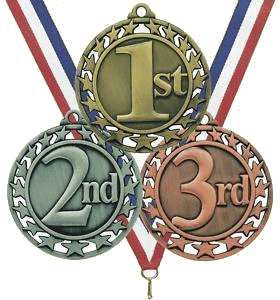 District 33 is proud to present an "All-Star Saturday" for the third time to all of the leagues that are participating in this year's District All-Star Tournament. We would like to recognize all the players in all divisions for being selected to represent their leagues in the Tournament in one place. This will be a fun time for the kids and a chance to meet other All-Star players from different leagues. Chollas Lake's Ned Shed will be open for any last minute equipment needs as well as Chollas' snack bar. Mike Action Photos will be on hand shooting various portrait packages of your All-Star. All players will be in their All-Star uniforms and need to bring their equipment that they are planning on using in the tournament. Umpires will be on hand to inspect the equipment, hopefully this will help in avoiding confusion on what is allowed and is not. Please bring all your equipment and be ready for inspection. During Opening Ceremonies, all teams will take the field. Each player will be introduced and given their All-Star pin. After the completion of introductions, we will have a skills contest for all of the players.
---
Monday, May 11
DD re-cap
Saturday May 9th was good times for many at the annual Parent Appreciation Dinner Dance held at the Moose Lodge in Spring Valley. Thank You Ciara, and the volunteers who came out Friday night and sliced and diced and set up for the event. Appetizers and drinks poured, raffle tickets and 50/50 sold, along with guests placing bids for the silent auction.
I heard great reviews about the food with plenty to go around. DJ Gary played a variety of music, perfect for the Chollas Dance Troop to show us their stuff. A whole lot of shaking going on….
Throughout the evening,ticket numbers were called out and door prizes and raffle gifts were handed out to the winners. Plants and flowers made up the charger bucket centerpieces and given away to our guests. You know,everyone was waiting for the 50/50, show me the money!
Raul Casillas took home $68.00. Thanks again for the night of fun. Until next year….
A big shout out to "UNITED PLANT GROWERS" for donating the flowers and plants.
THANK YOU
Wednesday, May 6
BMOTD
Board Member of the Day
Sat. 5/9 Kelly
Mon 5/11 Daniel Sat 5/23 No Games Memorial Weekend
Tues 5/12 Carol Mon 5/25 No Games
Wed 5/13 Vicki Tues 5/26 Carol
Thur 5/14 Kelly Wed 5/27 Kelly
Sat 5/16 Daniel Thur 5/28 Kelly
Mon 5/18 kelly Sat 5/30 Closing Day 9 am
Tues 5/19 Scott
Wed 5/20 kelly /Carol
Thur 5/21 kelly
Saturday, May 9
TO ALL OUR MOMS AT CHOLLAS LAKE,
"THANK YOU". HAVE A WONDERFUL MOTHER'S DAY.