CHIEFS ICE HOCKEY CLUB: Welcome
CHIEFS MIDDLE SCHOOL ICE HOCKEY CLUB
Summer Camp Update
The Chiefs camp starts on Wednesday July 9th. All parents and players are requested to arrive prior to the first practice at 5:45 to check in as well attend a meeting. Players should bring a jersey with their name on it as no jerseys will be issued. In addition all required equipment is required.
Fall Payments
The next payment for the fall season is due by July 15. Please be sure to be on time with this payment.
Spring Season Update
Congradulations to the A and B teams for a great Spring Season. Both teams made it to the Finals in their respective divisions. In the finals both teams played hard but lost by 1 goal. As usual the Chiefs did a great job. Thank you to all the players in all 3 Divisions and we will see you next at the Summer Camp. Also thanks to any players who won't be back in the Fall.
Spring 2014 B Team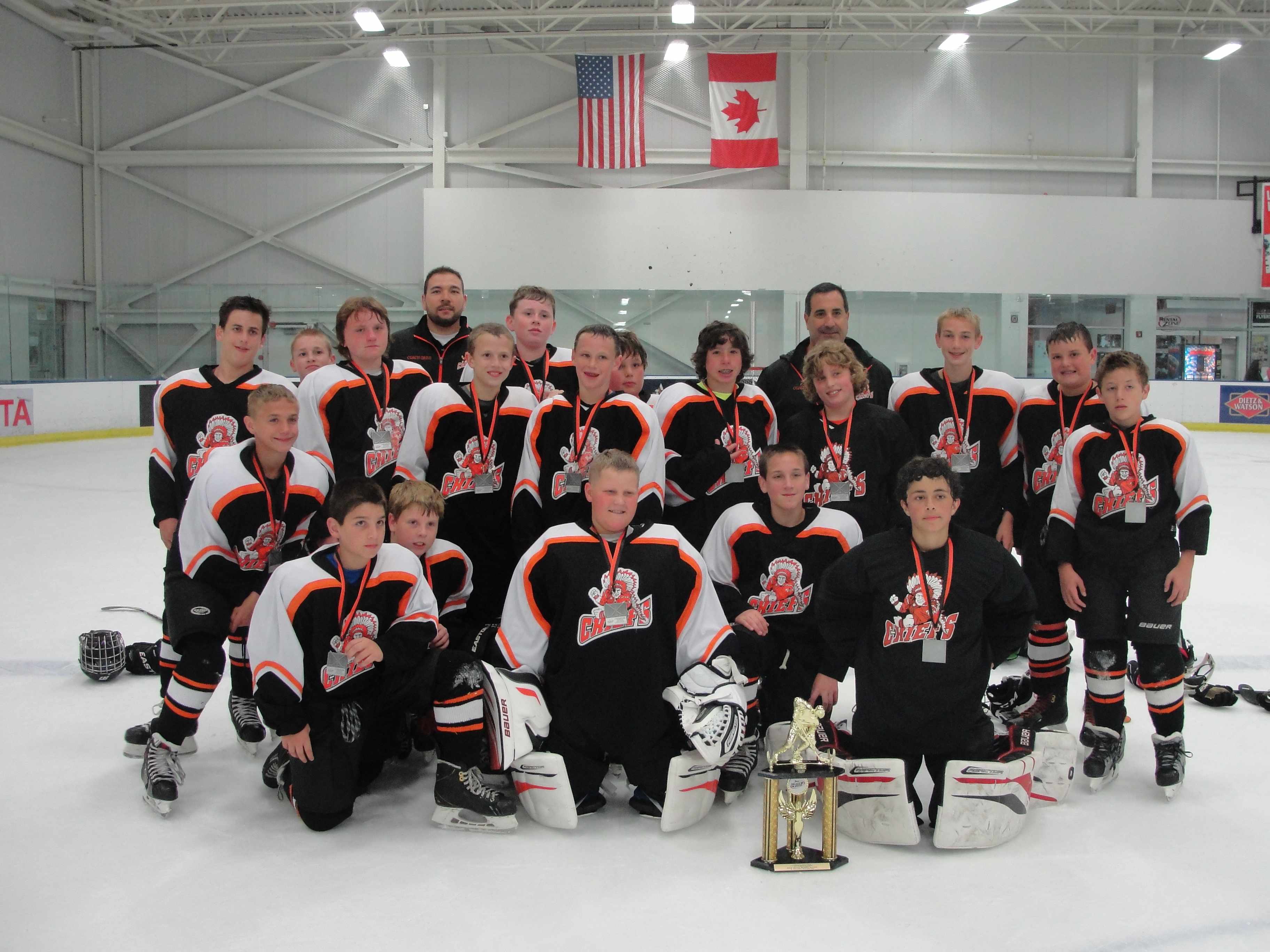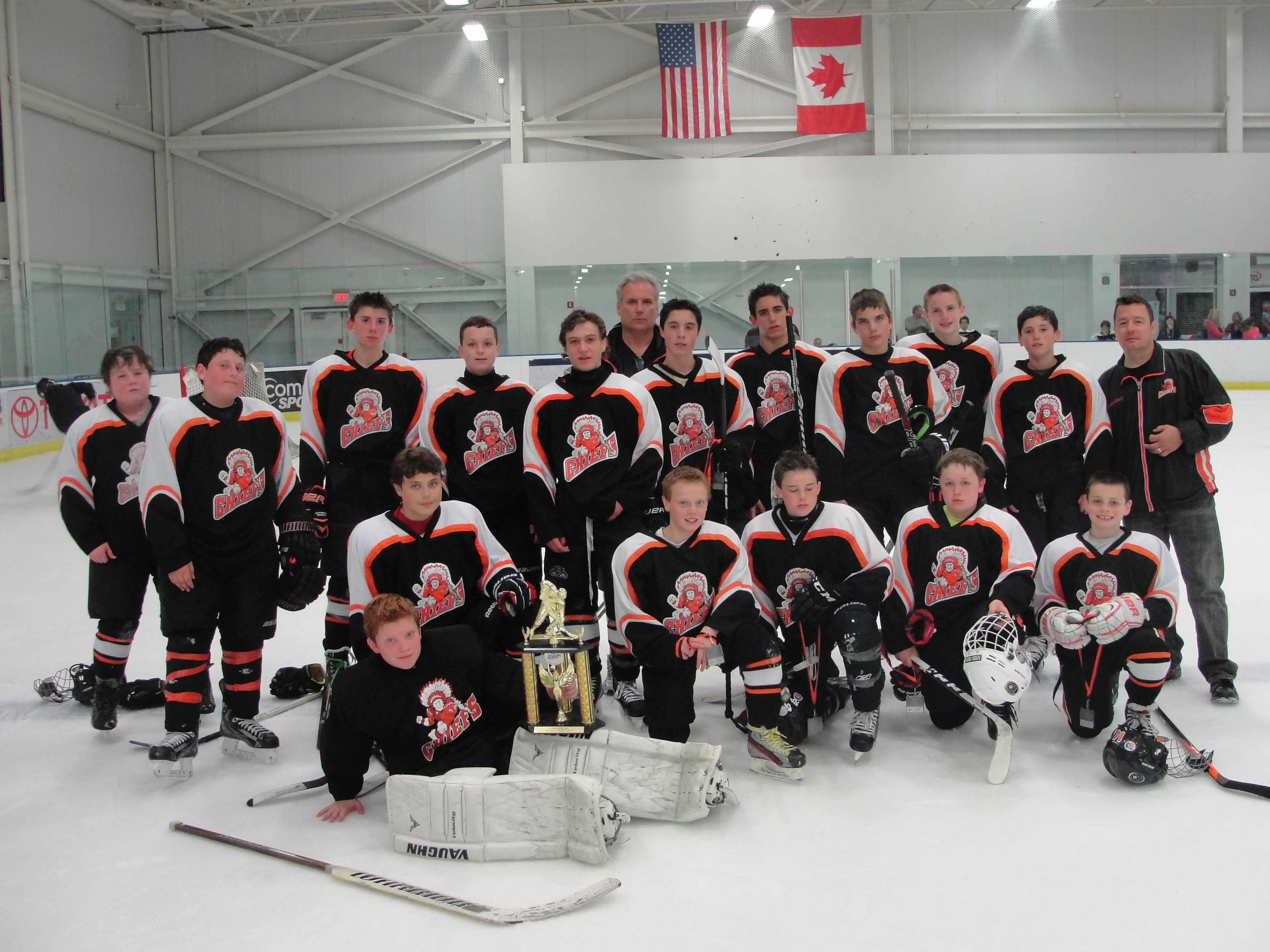 Fall Payment Information
Thank you for a great turn out for the Fall Evaluations. We had more players than ever show up. That is why the Middle School program is the envy of the towns in the area.
Payments for the fall are due as follows:
Balance of $200 due by 9/15
Please contact Jen Dugan for any questions
Summer Camp Information
The Chiefs will be having their annual Summer Camp starting Wednesday July 9th thru August 20th 7 to 8 PM at the Voorhees Skate Zone. The cost is $80 (payable to Chiefs MS Ice Hockey). There is a limit of 50 Middle School age players. If you are interested please see the Handouts section on this web site and print off the Summer camp form. If you have any questions please contact Jen Dugan (email is below)
Chiefs Apparel Information
If you are interested purchasing Chiefs Logoed Apparel please see the Handout Section. Ordering information is on the forms.
Disciplinary Information
Any altercation in locker room, halls, should be reported immediately to coach/parent by any witness player. It is the discretion of the Board to decideon suspension. 1st offense will be a 5 game suspension. 2nd offense will be dismissal for the season, no refunds.
Welcome to the Chiefs Middle School Ice Hockey Club

website
Our non-profit club is a member of the South Jersey Middle School Hockey League. Our goal is to promote youth hockey for the Middle School students in the Marlton, NJ Area.
Our website contains game and practice schedules, roster information, stats, photos, along with team news and information.
We have 3 teams A - B - C which compete at the Middle School Level.
Registration Information
Players must be in 4th through 8th grade and be students in the Evesham School District to be eligible to play.
All new players must be registered with USAHOCKEY...and don't forget to bring your registration form to tryouts!
Contact information for the Middle School Program.
Jen Dugan at
chiefsmsicehockey2@verizon.net
or Mike Goida at dcbreckfirst@gmail.com
Web site questions please contact Jeff Markowitz at jmarks5@aol.com
Link to Schedule, Standings and Stats