Cheviot Patriots Baseball Club 1912: Sponsors

CHARITABLE FOUNDATION
CHEVIOT SAVINGS BANK CHARITABLE FOUNDATION
3723 Glenmore Avenue
Cheviot , Ohio
45211


The Cheviot Savings Bank - Charitable Foundation, has carried the 2004 Cheviot Memorial Baseball Field Project through to reality! As a terrific friend to the Patriots - and more importantly - to the entire city of Cheviot, they have graciously DONATED $15,000.00 to be used to renovate all of the teams historic home.

Please, visit the Cheviot Savings Bank web-site by clicking on the logo or headline above! Support those who give back to the community!!!!

Good neighbors do exsist - Cheviot Savings Bank in Cheviot, Ohio is living proof.
Phone: (513) 661-0457
Fax: (513) 389-3312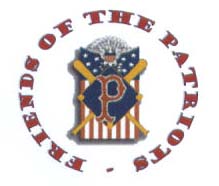 FRIENDS OF THE PATRIOTS
Many public and private sources that wish to remain anonymous have championed the Patriots program this year.

Without their silent support, we simply could not operate at the advanced level we strive to achieve year in and year out.

As a true community organization, the Cheviot Patriots Baseball Club are truly humbled and proud to represent all of our contributors who value our commitment and approach.

THANK YOU FROM YOUR CHEVIOT PATRIOTS BASEBALL CLUB!

JEFF'S FAMILY PHARMACY
101 West Pike Street
Morrow, Ohio
45152


Jeff's Family Pharmacy - a Major Sponsor for the 2004 Season!

Family owned business located in the heart of Morrow, Ohio. The Pharmacy carries a full line of pharmaceuticals, healthcare products and every day items!

In business since 1997, Individualized Pharmacy Service for your family.

PLEASE SUPPORT THOSE WHO SUPPORT THE PATRIOTS!


jeffsfamilypharmacy@go-concepts.com
Phone: 513-899-4074

CLICK FOR STIGGY'S SPORTS SHOP!
Stiggy's Sport Shop
11444 Deerfield Road
Cincinnati, Ohio
45242


Even though he's a CoBALT, Steve Stigler - President of Stiggy's Sports Shop, is pitching in to support the Patriots!

Stiggy's Sports Shop IS Cincinnati's Most Complete Baseball & Softball Specialty Store. No one offers the HIGH END Baseball and Softball Equipment lines that they carry! Plus, their staff, with over 65 years of ADVANCED LEVEL baseball experience will provide the customer with an EDUCATED shopping experience!

PLEASE SUPPORT STIGGY'S SPORT SHOP!
stiggy@stiggys.com
Phone: 866-784-4497
Fax: 513-530-9915

COLERAIN TOWNSHIP!
The Home Depot - Colerain Township
3461 Joseph Road
Cincinnati, Ohio
45251


The Home Depot in Colerain Township, Ohio has come through in a big way for the Patriots AND the 2004 Cheviot Memorial Baseball Field Project! They are truly an asset to our community and all of the youth baseball organizations that call the Old Ballpark home!

THE PATRIOTS AND THE BALLPARK PROJECT COMMITTEE SAY THANKS TO THE HOME DEPOT IN COLERAIN TOWNSHIP!!

AND PLEASE - SUPPORT THOSE WHO GIVE BACK TO THE COMMUNITY!!
http://www.homedepot.com
Phone: 513-923-9157
Fax: 513-923-5416

NINE INNINGS - NINE HOLES!
Aston Oaks Golf Club
#1 Aston Oaks Drive
North Bend, Ohio
45052


Aston Oaks Golf Club, proud supporters of the Patriots and Western Hills Youth Baseball! Through their generousity, Cheviot Memorial Baseball Field realizes top of the line field maintenance equipment that will keep CMBF in top condition for another 68 years!

As one of the premier Golf Clubs in Cincinnati, Aston Oaks was designed by the Jack Nicklaus Company and features a wonderfull setting of 18 holes beautifully maintained in North Bend, Ohio. This year Aston Oaks is the site of the "Best of the West" Home Show!

PLEASE SUPPORT THOSE WHO GRACIOUSLY GIVE BACK TO THE COMMUNITY!
rjfoltz@astonoaks.com
Phone: 513-467-0070