Challenged Youth Sports: Flag Football
Tuesday, August 5
It's time to register for Flag Football
IT'S TIME FOR CYS FLAG FOOTBALL!
Starting Date: Saturdays, beginning September 13th through October 25th
Time: Noon - 1:00pm
Where: Middletown High School South Football Stadium, same place as last year.
How Often: Each Saturday through October 25th, but the times may change slightly each Saturday due to field availability.
Ages: Boys and Girls ages 12 and up.
The Program: Al Bigos and Nick Trezza, Varsity Assistant Football Coaches at Middletown High School South, are the coaches once again for Flag Football. They'll have players from their high school team helping out
with this very exciting sport.
Fee: $20
No special equipment is needed, just wear comfortable sneakers.
Please CLICK HERE for the registration form. Print it out and mail it along with your check.
Please drop it in the mail no later than August 15th.
IF YOU WANT TO PLAY, MAIL IT IN TODAY!
If you have any questions please email Brittany at BMahnken@SFERRA.com, or you can give her a call at 732-225-5989. We hope to see you there!
Flag Football 2012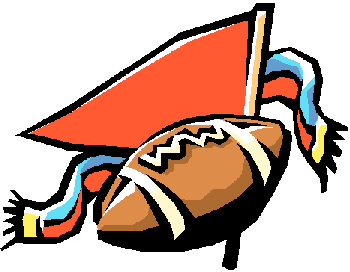 Flag Football (September and October): The newest addition to our sports programs this year! We will be playing flag football on Saturday afternoons at Middletown High School South.
Monday, October 1
Flag Football 2012
As you can see from the pictures below, we had a blast playing Flag Football!