Challenged Youth Sports: Welcome
After serving the Greater Central New Jersey area for over 25 years, we are expanding to serve the special needs community on a national scale! With our new vision, we have reinvented Challenged Youth Sports as "RallyCap Sports" and set out to start chapters across the country.
Check out our new national website by clicking HERE
Help us change lives, donate HERE
Lincroft, NJ Chapter
If you want to sign up for a sport, or be a volunteer teen or adult coach for our Lincroft, NJ Chapter, please click HERE for that website.
How Challenged Youth Sports began...
Challenged Youth Sports began in 1990 in Lincroft, New Jersey as a recreational sports program for children with disabilities. The program is totally volunteer based, using caring adults and wonderful teenagers from our community. Our objective is to provide recreation for the children while fostering an environment for positive reinforcement through recreational sports. We are recognized as a 501-C-3 non-profit organization.
Our program began with 20 children in 1990 and now has more than 150 participants playing Soccer and Flag Football in the Fall, Basketball in the Winter, Tennis and Little League Softball in the Spring, and Golf in the summer. We also host dances at Valentine's Day and Halloween. Click here to see a recent Asbury Park Press article showing some of our players in action.
We completed our first playground (click on Our 1st Accessible Playground tab on the left to see it) in June 2004 and we completed our second playground, Tony's Place, in November 2009. These are fully accessible playgrounds for children of ALL abilities. Both of these playgrounds were built with the assistance of the wonderful people at the Monmouth County Parks System.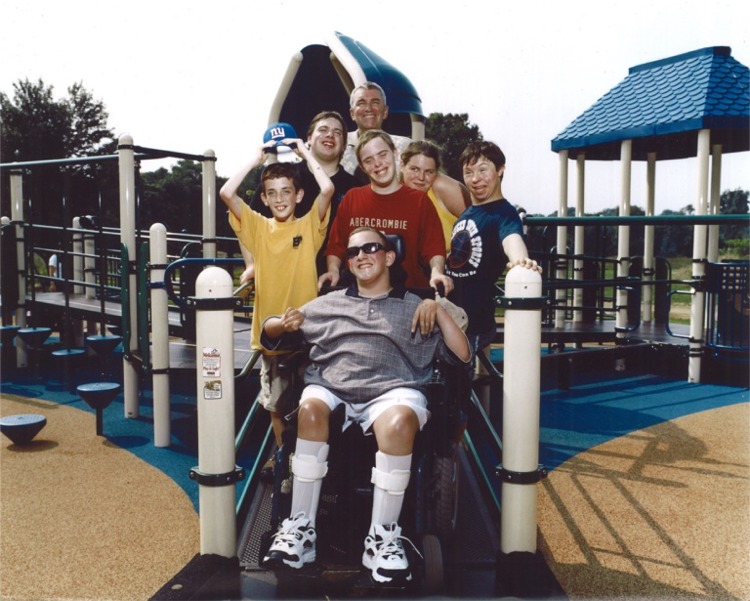 Challenged Youth Sports - Up to the Challenge
"This stinks."
When Paul Hooker was coaching a Little League team in 1990, he asked a little girl in a wheelchair how she was doing as she watched her brother's game. Her two-word answer, expressing her disappointment at not being able to play, resonated with Hooker. Soon after, he and his wife Margo started the Challenger Little League program in Middletown. They now also run Challenger soccer, basketball and tennis programs, with children from 20 towns participating. And in June of 2004, thanks to their tireless efforts, New Jersey's first playground accessible to children with disabilities was opened. Challenger Place playground in Monmouth County's Dorbrook Park, Colts Neck, is a dream come true for the Hookers. The seed for the park was planted in 2000 when a group of Middletown fourth-graders wrote letters to the Hookers' volunteer program, Challenged Youth Sports, asking that it work with Boundless Playgrounds, a Bloomfield, Conn., nonprofit that facilitates construction of playgrounds that allow children with and without disabilities to play together. With land and $500,000 donated by the county parks system, a $171,000 grant from the state and $200,000 raised through fund-raisers and private donations, the playground for children with all abilities has become a reality. The Hookers - and those who helped them bring more fun into the lives of children - deserve an ovation for their efforts to make sure things don't "stink". - Asbury Park Press, Friday, July 23, 2004
Tony's Place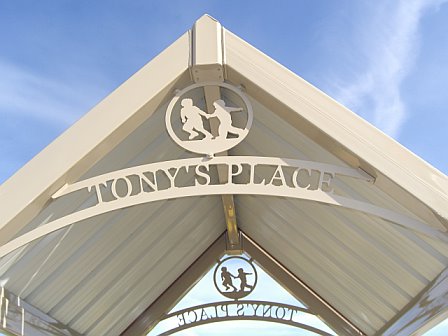 On Saturday, November 7th, 2009 at Seven President's Park in Long Branch, NJ, we finally cut the ribbon on our 2nd Accessible Playground for children of ALL abilities, Tony's Place. Tony's Place is a universally accessible playground, integrated for enjoyment by children of all abilities. It provides meaningful, sensory-rich, and developmentally appropriate play opportunities. The Asbury Park Press printed an article in which Tony's Place was featured. Click here to read more. Thanks to the Monmouth County Park Systems and so many generous people for making another dream a reality...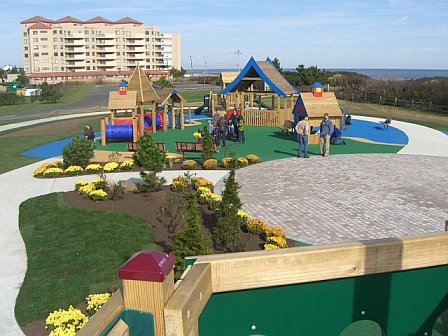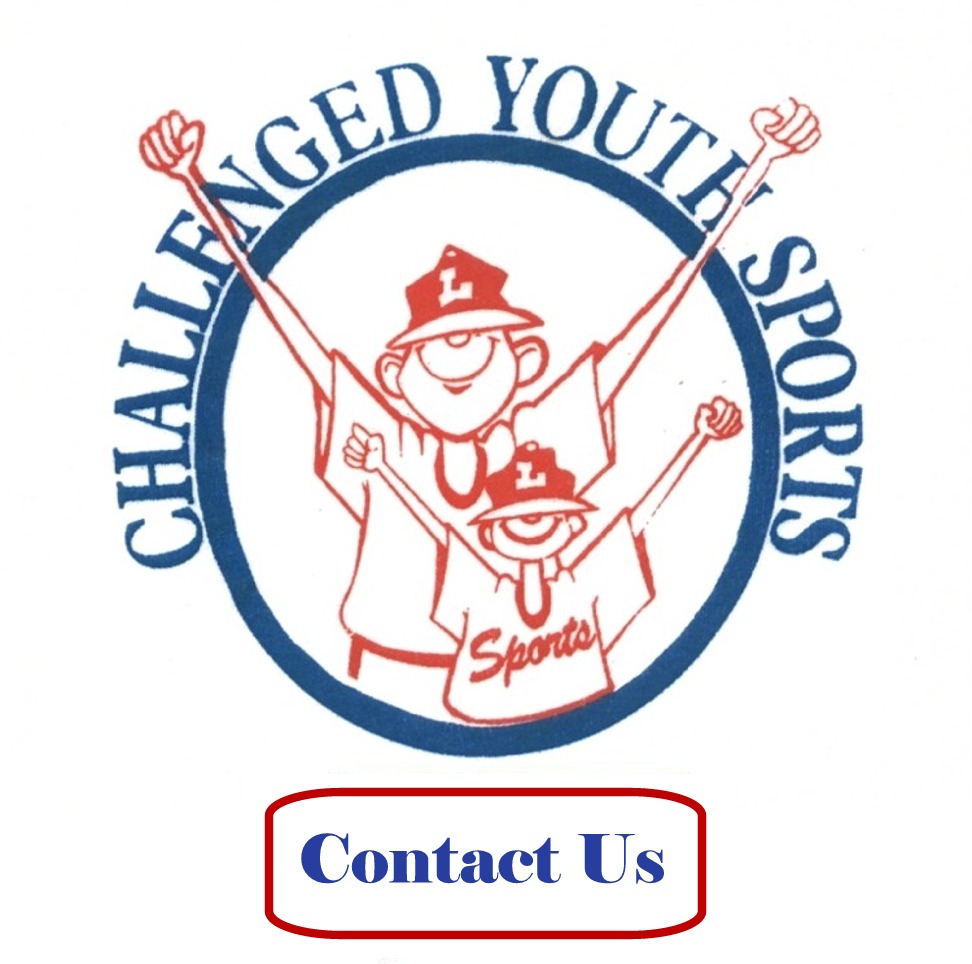 Challenged Youth Sports
15 Mayfield Ave. | Edison, New Jersey 08837 | 732.225.5989
Paul J. Hooker | Founder | pjhooker@sferra.com
www.challengedyouthsports.org
Tuesday, July 28
Ernie Els #GameON Autism Golf Clinic 2015
Six players and golf pro instructor Brian Bevins from CYS participated in the Ernie Els #GameON Autism Golf Clinic today at TPC Jasna Polana in Princeton, NJ.
BUDDIES
Challenged Youth Sports is 100% volunteer. Due to the growth of our program we are always looking for more volunteers. If you are interested in helping out, please send an email to info@cysp.org with your contact information so we can add you to our email list.
X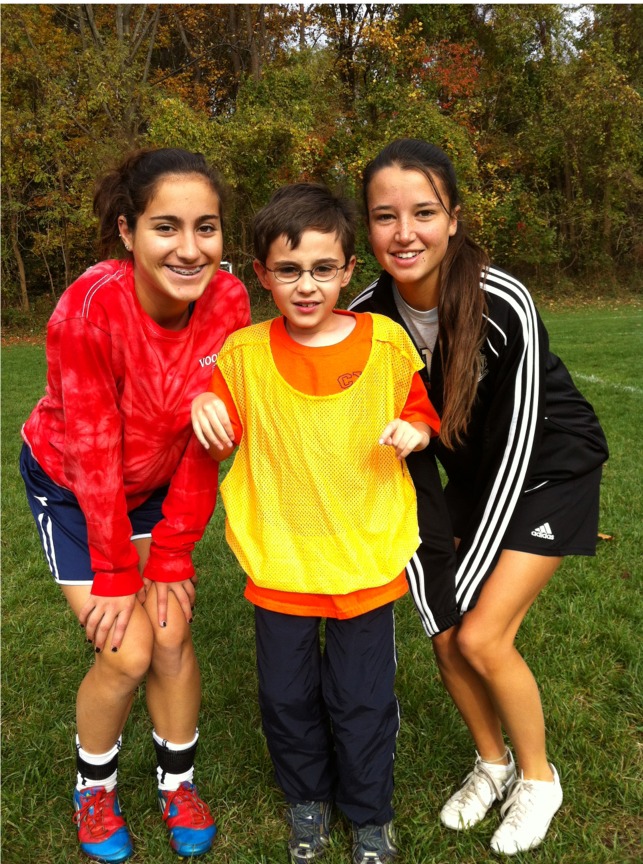 ---
**
The following is some brief information on all of our sports seasons & special events
**

SOCCER - Saturdays in September and October at Fairview Fields in Middletown

GOLF - Tuesday evenings in July and August at Quail Ridge Golf World on Route 34 North in Wall.
place holder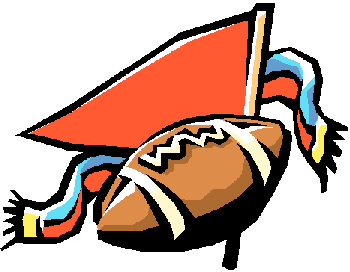 FLAG FOOTBALL - Saturday afternoons in September and October at Middletown High School South.

LITTLE LEAGUE - One evening a week and every Sunday from the Beginning of April to Mid June at the Lincroft Little League Complex.

BASKETBALL - Saturday mornings in January and February at Middletown High School South and Thompson Middle School.

TENNIS - Saturday mornings in April and May at Tindall Park in Middletown.
CHEER - Once a week in January and perform at some games in February.
DANCERCISE - Saturdays in March and April.
EVENTS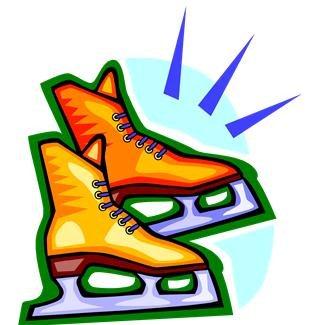 ICE SKATING PARTY - Held in the Spring on a weekend at the Red Bank Ice Armory Complex in Red Bank, owners Leslie and Doug Brooks generously donate the ice time. Local high school hockey players volunteer to help our children skate, many of them for the very first time.

VALENTINE'S DAY DANCE - Held on a Saturday evening close to February 14th, our dance takes place at the Croydon Hall Senior Center in Middletown. This FREE celebration for the kids in our program includes food, refreshments and an amazing DJ that has everyone on their feet dancing the night away.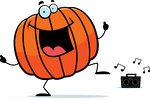 HALLOWEEN DANCE - Held on an evening close to Halloween, this celebration takes place at the Croydon Hall Senior Center in Middletown. The kids (and parents too!) dress up in costumes and have a blast dancing to their favorite DJ. This FREE party for our kids also includes food and refreshments.
---