Central Mass Baseball: Welcome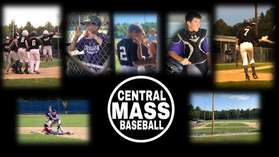 Central Mass Baseball
Wednesday, January 17
2018 Info & 2017 Champions
Welcome to the Central Mass Baseball
13/14 deadline extended to March 15th before fees go up to $300
Our 2018 registration form is in the handout section. All Leominster players please send registration to PO Box 305 Leominster, MA 01453. We've selected March 15th as a deadline for all registrations and will onlty keep it open if roster spots are available. The cost for 2018 is $250 for 13/14 teams if paid in full by March 15th if paid after the cost is $300.
15/16/17 is $200 if paid in full by May 1st. the cost will be $250 if not paid by then
Always looking for sponsors. We have many sponsorship levels for all business needs. If you're interested in being a supporting Central Mass Baseball please email c.m.baseball.play@gmail.com
Congratutaltions to the 2017 13/14 League Champions Laser Pro Foundations.
Congratulations to the 2017 15/16 League Champions Powell Stone & Gravel (Lunenburg)
RIP Michael Austin - You will be missed
Forms are on the handout