Central Citrus Little League: CCLL News
Tuesday, October 6
Team Concession duty
Team concession duties for the month of October have been input on the calendar.
Managers please check the calendar to see when your team has concession duty..
Four volunteers are encouraged with a minimum of 2 adults at all times.
Weeknight games please arrive at the concession by 6.
Saturday AM concession please arrive by 8:45 am.
Saturday PM concession please arrive by 12:30..
Thank you for your cooperation
><><><><><><
Saturday, October 3
2015 Fall Umpire Sign Up Genius
The Umpire Sign Up Genius is ready for you to schedule your umpire assignments.
Managers, Coaches, Umpires you can sign-up for games at any time as well as get email reminders and view the entire umpire schedule 24/7.
There are two tabs - one for Softball and one for Baseball. You can select either the plate or base position depending on your desires and the availability of that assignment. If another umpire has signed up for any game, you will see that reflected on the master schedule.
Managers will be able to see if their games are covered or if more calls are needed to fill an umpire assignment.
You do not have to create an account to sign-up or view your chosen assignments. You only need to provide your name, email address and phone number. Likewise, the system will send you (if requested) an email reminder with a file containing your game info. If you choose to create an account, you can and this should make it easier to use the system.
To view the list of available games, head to this web site created just for Central Citrus Little League home games that require umpires - CCLL Umpire Sign Up
If you have any questions about using this system (not umpiring matters), please use the contact link near the top of the page and ask Sheryl.
><><><><><><
Thursday, October 1
New Board
The 2015 - 2016 Board of Directors contact information has been updated.
Click on the CCLL Board tab to see this information.
Any questions, comments or suggestions should be directed to the Board Member associated with the topic of comment.
><><><><><><
Saturday, January 3
Important information for anyone wanting to be a Manager or Coach for CCLL
Click the title to read more
Wednesday, January 7
Facebook
Check out our Facebook page & be sure to "Like" us!
><><><><><><
Wednesday, January 7
Volunteers Needed
Want to volunteer? Click on the "Volunteers" tab to see where you could help.
Monday, April 27
Sr Mid Season
CONGRATULATIONS
CCLL Rebellion
Mid Season Jamboree Senior Softball Champions!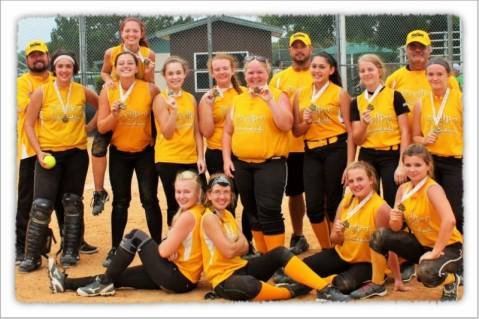 Sr. SB Rebellion Mid Season Champions 2015