Central Citrus Little League: Welcome
Thank you to all of our teams, coaches, parents and sponsors who help make our league great!!
Central Citrus Little League
District 15
Central Citrus Little League offers
competitive baseball & softball programs for ages 5-18.
We also offer a Challenger Division
for mentally and physically
challenged children ages 4-22.
><><><><><><
Thank you to our Team Sponsors!! All of our teams have sponsors!!
><><><><><><
Interested in becoming a sponsor?
Sign & Partner sponsorships are available.
Check out our Sponsor Form in the Information & Forms tab.
<><><><><><>
Mailing address: PO Box 586, Lecanto, FL 34461
Field location: 6905 N Lecanto Highway, Beverly Hills, FL 34465
><><><><><><
Monday, April 27
Sr Mid Season
CONGRATULATIONS
CCLL Rebellion
Mid Season Jamboree Senior Softball Champions!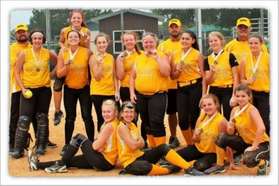 Sr. SB Rebellion Mid Season Champions 2015
Monday, March 2
Sign up Genius
Managers sign up for your Umpire Assignments
Signing up to umpire has been made easier this year.
We are using the Sign Up Genius website.
All managers should have received an email invite to join the site.
Follow the directions in the email, create an account, log in & start signing up for games.
The schedules are broken down into 2 categories
Softball

9/10, 11/12 & Jr Baseball
You choose softball or baseball, you choose what game & you choose whether you want to be the plate umpire or the field umpire.
Some of you have already begun utilizing the site & signed up for games
THANK YOU!!
><><><><><><