Central Arkansas Razorbats: Welcome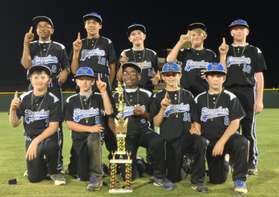 Gold Ring Champs!!
Welcome to the home of Razorbats Baseball!
2011 State Champions AABA, USSSA 8AAA Top 5 with five 1st place finishes
2012 9AAA State Runner Up, Trophy Finishes in 11 of 18 tournaments & 4th Place finish in Global World Series
2013 Fall - 10 Major, Spring - Played as 11U with Trophy Finishes in 7 of 14 tournments including a Global Gold Ring.
2014 Fall - Finished 13-0 for the Fall Season and 1st Place finishes in all 3 tournaments.
2014 - 11 Major, Finished 1st in 7 of 12 tournaments
See our Featured Player of the Week! We will have a new player each week during the seasons. Click the Featured player tab on the left. Also see our NEWS page for the latest happenings and information.
A huge thanks to all our sponsors who help make this happen! Click the sponsor link get more information and locations for each of them.
Awesome Year For The 2014 Season !!
Congratulations to the Razorbats on winning 7 of the 12 tournaments played in 2014, and 3 Gold Rings!! It was a great year and alot of fun, and 2015 is just around the corner!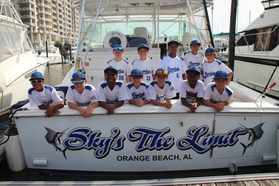 Orange Beach 2014
Load Up The Bases
Friday, February 8
Central Arkansas Razorbats