Cenla Xtreme Softball: Welcome
Come out!! Support our team!!
Next Stop: Nov 2 Alexandria La

"They call them Xtreme"
A group of T-ball girls, Just loving the game, All came together, Their goals were the same. Playing travel T-ball, Ripping teams apart, Shedding blood, sweat, and tears, Undefeated from the start. Then came a new challenge, Coach Pitch in the fall, These ladies shrugged it off, Cause a ball is a BALL!!! Had growing pains, First 3 games were real bad, But they held their heads high, With smiles, never sad. Then all of a sudden, A new switch they did flip, Cane River Cuties and Hotshots, It was a sweet Double-Dip. They're rolling hard now, Striking fear in each team, And now you know why,"They call them Xtreme".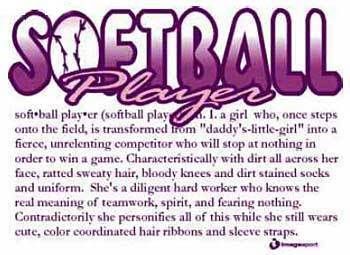 Cenla Xtreme Softball is committed to providing a safe, respectful, and enjoyable atmosphere for young ladies to learn and participate in the game of Softball. Our goal is to teach the fundamentals of softball to these girls while creating an atmosphere of competition and camaraderie that can be beneficial in their personal lives as well
Join us on Facebook.
http://www.facebook.com/pages/Pineville-LA/Cenla-Xtreme-Softball/115474535203123
Friday, September 20
Julian Foy Motors
Cenla Xtreme would like to Thank Foy Motors in Many, La for becoming a sponsor!

Sponsors like you help these young girls try to reach their dreams!

Anyone interested in a new or used vehicle needs to give Foy's a call or visit! 1-

(800) 256-2066