CDSA RIPTIDE: Sponsors

Sports Zone
235 Stadium Street
Smyrna, Delaware
19977-2891


A support of the CDSA Riptide Sports Zone is a really fun restaurant & sports pub that features 26 HD flat screen TV's. They have an awesome surround sound system, karaoke, NFL Sunday Ticket, UFC fights and so much more.
Great for Families and Sports Enthusiast!


Phone: (302) 223-1808

Air Base Carpet
Selecting the right flooring for your home is a major decision that will affect your family's comfort for years to come. Opened in 1969, the Dover, Delaware location of Airbase Carpet & Tile Mart was the second store opened by company founder Sam Longwill. The Dover location currently services all homes and businesses in New Castle, Kent, Sussex, Queen Anne's and Caroline county. We offer luxurious carpets and area rugs in hundreds of colors and patterns, laminate flooring choices that offer superior beauty and durability, exotic and domestic hardwoods as well as ceramic tiles of all types.
Phone: 800-483-5406
JDM PLUMBING

Pepsi - Sobe Life Water
| | |
| --- | --- |
| | Sobe Life Water Check out SoBe Lifewater's new look in the fresh lizard grip bottle. Shake your tail and enhance your life with eight unique, refreshing flavors that dance on your tongue. Spiked with antioxidants and other vitamins to keep you grinning. It's a thrillicious taste experience that's good for your body. Grab a flavor and feel the energy. SoBelieve and let your inner lizard loose! |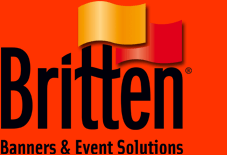 Britten Banner
2322 Cass Road
Traverse City, Michigan
49684


At Britten, making your brand more visible is our business. Our unique banners, flags, and event solutions promote your image and raise customer recognition. More than 120 technical, creative, and customer service people are ready to transform your concepts into assets. Britten's 125,000-square-foot facility features state-of-the-art technology, capable of fulfilling the most complex project requirements. All of our products and services are guaranteed to meet or exceed your expectations. Rely on Britten to help you make lasting impressions.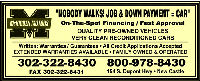 McKibben Motors
154 S. DuPont Highway
New Castle, Delaware
19720



Phone: 302-322-8430
Gears Mechanical
1699 Dupont Hwy
St Georges, Delaware
19733


Gears Mechanical

Delaware Center for Maternal Fetal Medicine at C.C.
| | |
| --- | --- |
| | Maternal-Fetal Medicine (Perinatology) specializes in caring for women whose pregnancies are considered to be at high risk due to medical, surgical and obstetrical risk factors. Our perinatal specialists are trained in prenatal diagnosis and provide services to families with fetuses who have risk factors for genetic, growth and structural differences. The division integrates comprehensive genetics counseling to assist in the diagnoses, treatment and decision making for patients and families. |