Capital High School Eagles & Boise Capitals Legion Baseball: Welcome
PRIDE - PASSION - TRADITION
2014 Capitals Eagles Baseball Season
We are home to the Capital High School Eagles Baseball Team during the spring season and the Boise Capitals Idaho American Legion Baseball Team over the summer.
Our players compete at the highest levels and learn the value of teamwork, good sportsmanship, and develop close friendships. They also use their skills for volunteer service, teaching and mentoring younger baseball players as a way to give back to our local community.

Election Meeting

The 2013/14 Boise Caps Legion Board General Meeting & Elections has been scheduled for

Monday, November 4th at 6:30 PM at CHS in the Cafeteria

The Boise Caps Legion Board is seeking volunteers to serve in all positions.

During the meeting, there will be a call for interested parties in each position. If there is more than one potential candidate, each candidate will have a few moments to say a few words and then a vote will be taken.

Go CAPS!
---
2013 Catchers Only Camp
AGES:
14-18
WHEN
Friday, December 13th 5:00 pm—9:30 pm
Saturday, December 14th 9:00 am—5:00 pm
Sunday, December 15th 8:00 am—12:00 pm
WHERE
The Canyon County Fair Building
111 S. 22nd Ave.
Caldwell, ID 83605
Homecourt YMCA
REGISTRATION
$250 per catcher
Due by December 6th
Camp Details
A Message - from Brian Schweiger—Camp Director
Assistant Baseball Coach, Pitching/Catching Coach at the College of Idaho. Currently in his 1st year of coaching in the College of Idaho Baseball Program.
YOTE NOTE FOR CATCHERS AND PARENTS…
I would like to invite you to the "Catchers Only" camp in Caldwell, Idaho, home of the College of Idaho Coyotes. Unlike camps that are multi-position camps, the "Catchers Only" camp is just that, catchers. There are three parts to camp; instruction and drills for catchers, hitting instruction and drills, and leadership and position lectures. The C of I Catchers Only Camp has gained interest from coaches and players alike, across the Northwest, Montana, Nevada, and Utah.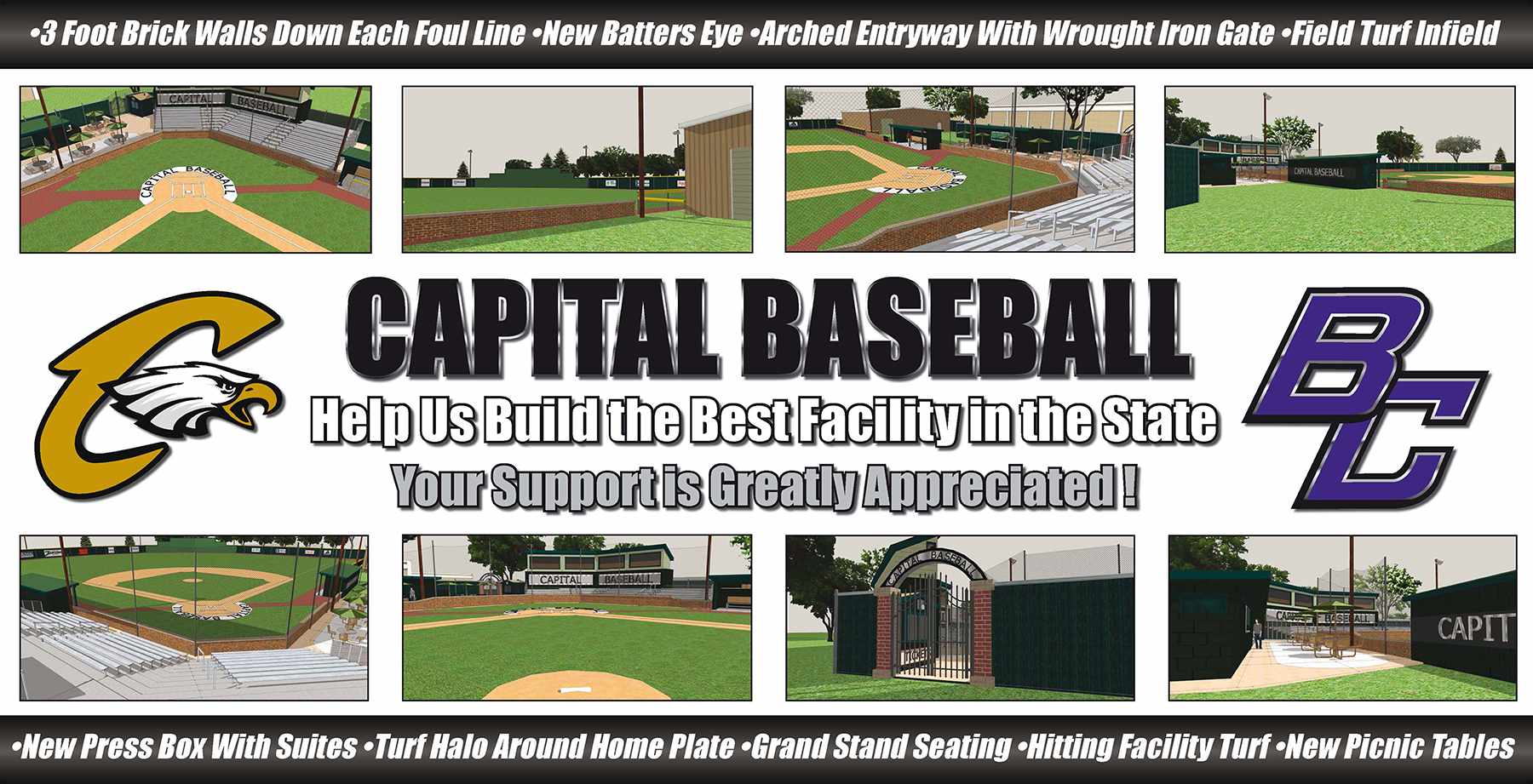 General Information Email - capitaleaglesbaseball@yahoo.com

Facility