Canyon Spring Cross Country & Track and Field: Welcome
BUILDING CHAMPIONS FOR 30YEARs "DEDICATION, COMMITMENT, HARD WORK"
Thursday, July 21
UPDATED : Camp Information Meeting in Case you miss it.
UPDATED, UPDATED, UPDATED WITH CORRECT FORMS
Please take a look at the camp meeting forms and please sign both forms and return it before getting on the bus. The rest of the forms are for information.
Parents we are taking a bus.
Handout:
Camp Waiver and Rules
Tuesday, July 19
BIG BEAR CAMP LIST
Please make sure your parents are at meeting Thursday Night at 7pm so we can go over payment and transportation plan. The $100 camp fee will be due ASAP. Please Review Camp Info with parents.
Girls List
Sophie
Destinee
Erica
Kathy
Catherine
Gelica
Daniela
CJ
Celeste
Crystal
Boys List
Christian
Juan
Sammy
Martin
Fernando
Fernando
Josh
Kevin
Anthony
Michael
Guztavo
Ryan
Quincy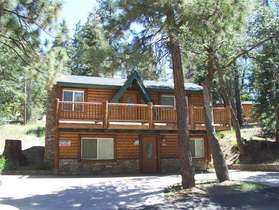 BOYS CABIN
Wednesday, July 13
CHANGES IN BIG BEAR CAMP HIGH ALTITUDE TRAINING
Please take a moment to look at the information page for Big Bear Camp. We have decided to make some adjustments and get two cabins instead of camping outside this year. Athlete invitations will be posted on team website this Friday.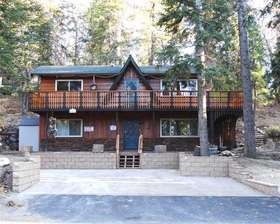 GIRLS CABIN
Friday, July 8
PRINT REGISTRATION FORM SUMMER CAMP
Handout:
PRINT REGISTRATION FORM SUMMER CAMP
Saturday, July 9
FIRST FUNDRAISER: CARWASH AUGUST 6th AT SUNNYMEAD BURGERS
Our first carwash of the summer will be August 6th at Sunnymead Burgers. Each team member will have to sale 5 tickets for $5. This will be 1 of 3 fundraising events this season. We would like to make sure all races are paid for by season start.
Thursday, July 7
TIME TRIAL
Friday July 8th will be our mile time trial starting at 6:00am at CS.
Thursday, July 7
BIG BEAR HIGH ALTITUDE CAMP JULY 24th-JULY 28th
We are finally down the stretch and whinning down our summer running program with our summer end Big Bear High Altitude Camp. The camp will start Monday July 25th and end on Thursday July 28th. We will have a mandatory parent meeting Friday Night July 22nd at 7:00pm. Parents attendance is mandatory. Final Payment will be paid at this time.
Thursday, July 7
BIG BEAR CAMP INFORMATION POSTED
Click on the Big Bear Camp Tab on the left for more info.
Thursday, June 23
SUMMER YOUTH CAMP STARTS JULY 5TH AT 6:00AM at CANYON SPRINGS TRACK
SUMMER RUNNING CAMP
Come and join us for the 2016 Summer Running Camp at Canyon Spring High School sponsored by Moreno Valley Running Club. Learn proper stretching, running techniques and proper hydration. We are inviting runners and non-runners that want to improve their times or just want to start running for fun. This camp is a great way to get in shape and spend time with others that share the same goals. ___________________________________________________________________________________ Where: Canyon Springs High School
Dates: July 5th thru July 23th
Days: High School and Middle School Students Mondays-Saturdays
Times: 6:00am to 8:00am (times may vary)
Cost: $25 includes summer t-shirt Registration
Dealine: July 5
Refunds: No Refunds
Information: mvrunningclub@gmail.com or Call 951-202-9503 Coach Ramirez
Friday, May 27
2016 CROSS COUNTRY INFORMATION
Canyon Springs Cross Country
23100 Cougar Canyon Drive
Moreno Valley, California
92557

Coach Ramirez (951) 202-9503

canyonspringscrosscountry.com

June 15, 2016

Building a Championship Program Building a winning program and a culture of Champions is what the future holds for Canyon Springs Cross Country. It takes a team of parents, athletes, administrators and coaches working together on building a program that develops and maintains a championship tradition year after year. This year we are stepping into a new era of training methods and developing skills In and Out of the classroom to reach our goals. Canyon Springs Cross Country has defined themselves based on DEDICATION, COMMITMENT, and HARD WORK, we will continue to thrive to live by these words on a daily basis as we continue to grow and develop the proper skills to utilize beyond high school and into the work force. Canyons springs Cross Country will need the support of all to make this transition happen. We are excited on working with parents, athletes, and administrators on assuring the success of the program and athletic growth throughout the next few years.

We are inviting all to join us on this journey and help us support these young student/athletes. One of our first commitments will be practice schedule, in the past we have had a very difficult time running in the afternoons in 100 plus degree weather taking a big hit on our training and year end goals, we would encourage parents to stress to their student/athlete the importance of proper hydration, healthy eating habits and plenty of rest throughout the season.This year we are planning on practicing in the morning and adding afternoon runs for Varsity. Morning practices will be dedicated to our regularly scheduled workouts, hills, mile repeats, long runs, speed and tempo runs. These practices will be mandatory to all team members Varsity and JV. Attendance guidelines will be strictly enforced. Afternoon runs will be dedicated to Varsity runners only. These workouts will be easy in nature no more than 6 miles/50min 3 times a week. Morning practices will be mandatory for all Varsity runners, as are the afternoon practices, and attendance guidelines will be strictly enforced. The afternoon runs will be lead by team captains. No JV runners will be allowed to run in the afternoons, these runs will be very short. Saturday practices are mandatory to all athletes on either Varsity or JV teams, attendance guidelines will be strictly enforced.

We would like to thank you ahead of time for your support and appreciate the commitment you have put forth on making Canyon Springs Cross Country a Championship Program once again.

Practice times:

July 5- August 10 Mon-Sat: MVRC SUMMER CAMP 6:00am-8:00am 2nd run Varsity only 7:00pm – 8:00pm

August 14- November 31 Mon-Sat: REGULAR PRACTICE 3:30pm -5:20pm *1st run Varsity Only 6:00am - 7:00amSaturday practices: 6:00am-8:00am

*if you have a first start then you will meet from 5:00am to 6:00am

Sincerely, Coach Ramirez