Canyon Lake Little League: Welcome
Registration open until March 3, 2017
Welcome to Canyon Lake Little League
Rapid City, South Dakota
A Winning Tradition and Culture of Excellence
All volunteers must complete this form and email it to canyonlakell.register@gmail.com or bring to parent meeting
http://www.littleleague.org/Assets/forms_pubs/volunteer-app.pdf
Canyon Lake Little League 2017 Age Divisions:
Tee Ball : Ages 4-5
Coach Pitch: Ages 6-7
Kid Pitch: Age 8-9
Minors: Age 9-12
Majors: Age 10-12
Little League Baseball Age Chart 2017:
http://www.littleleague.org/Assets/forms_pubs/age-chart-baseball.pdf
***
SquadLocker Store
Check out the SquadLocker store for Canyon Lake Little League apparel!
https://teamlocker.squadlocker.com/#/lockers/37335?_k=7nb8uv
***
*** Click HERE for updated Little League bat information ***
***
Support Canyon Lake Little League and give your business some great exposure
Invest in a sign sponsorship today!
This is a great time to support Canyon Lake Little League by purchasing a sign to be displayed on one of the ball fields.
Download the Sign Contract and e-mail to canyonlakell@gmail.com
***
Scholorship Information
Canyon Lake Little League will not deny any child a chance to play baseball due to financial hardship. We are proud to offer full or partial scholorships to those who are eligible. For scholorship inquiries, please fill out the form below and email to canyonlakell@gmail.com
Click HERE for Canyon Lake LL Scholorship Form
***
Team Sponsorship Program
If you or your business are interesting in our team sponsor program, please click HERE and send the form to justin.ebson@ktllp.com
_______________________________________________________________________________________
Back to Back State Champions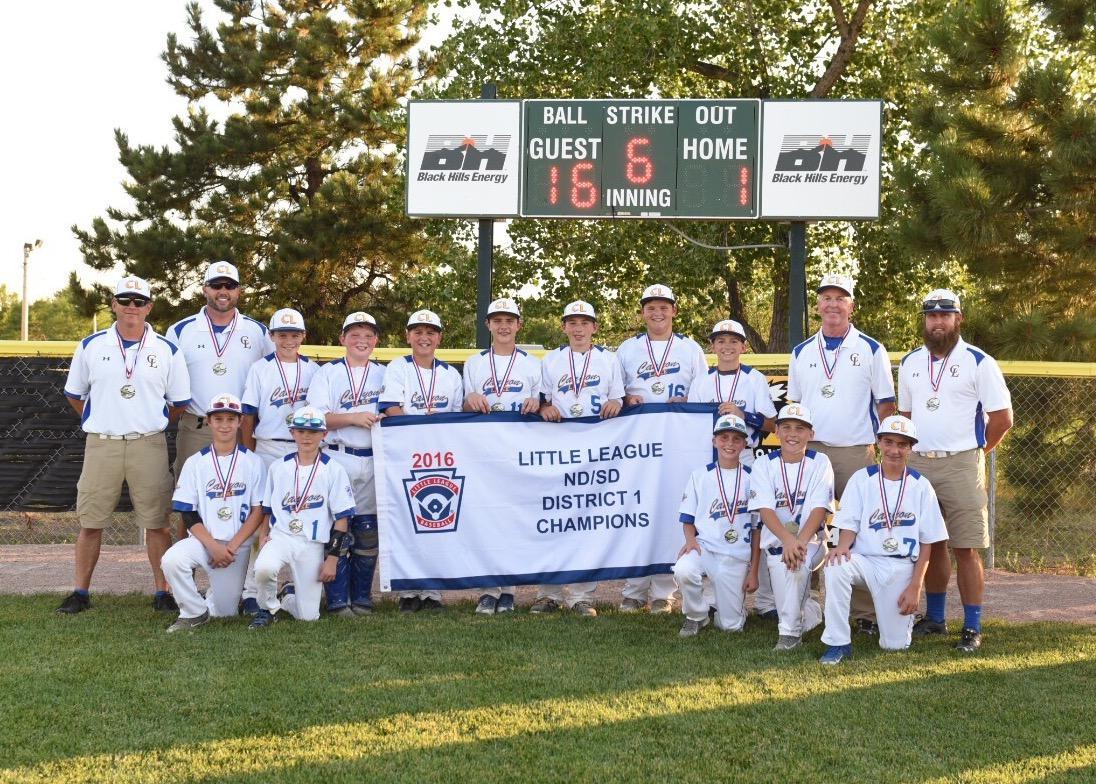 Tournament Time for Canyon Lake All Star Team!!
The All Star Updated Bracket for the District Tournament in under the 2016 All Star section under handouts.
2016 CLLL All Star Team Roster
Ben Goldy
Colton Nesland
Damon Lushbough
Dane Danley
Drew Marchant
Drew Scherbenske
Eli Oxner
Gavan Williamson
Jack Schoenhard
Kadin Nelson
Matthew Werner
Ty Smith
Manager Tim Danley
Coach Matt Oxner
Coach Bill Holec
In association with Little League International, Canyon Lake Little League is committed to providing girls and boys ages 4-12 a quality program that will help them succeed on and off the field through an emphasis on skills and character development. No matter if you are a first timer or a past player, we invite you to join the players and volunteers that make up Canyon Lake Little League for another successful, fun, and rewarding season.

Residency: All players must reside within the official league boundaries and provide two (2) forms of proof of residency at time of registration (utility bills/ driver's license/ etc) or you may play in the league that is in the boundary of the school you attend.
If you attend the following schools you are eligible to play at Canyon Lake Little League:
West Middle School, Southwest Middle School, Corral Drive Elementary School, Meadowbrook Elementary School and Canyon Lake Elementary School
League Boundary: Generally, all players living west of Skyline Ridge and Hwy 16; south of Canyon Lake Drive and Hwy 44 extending to the South Dakota/Wyoming line.